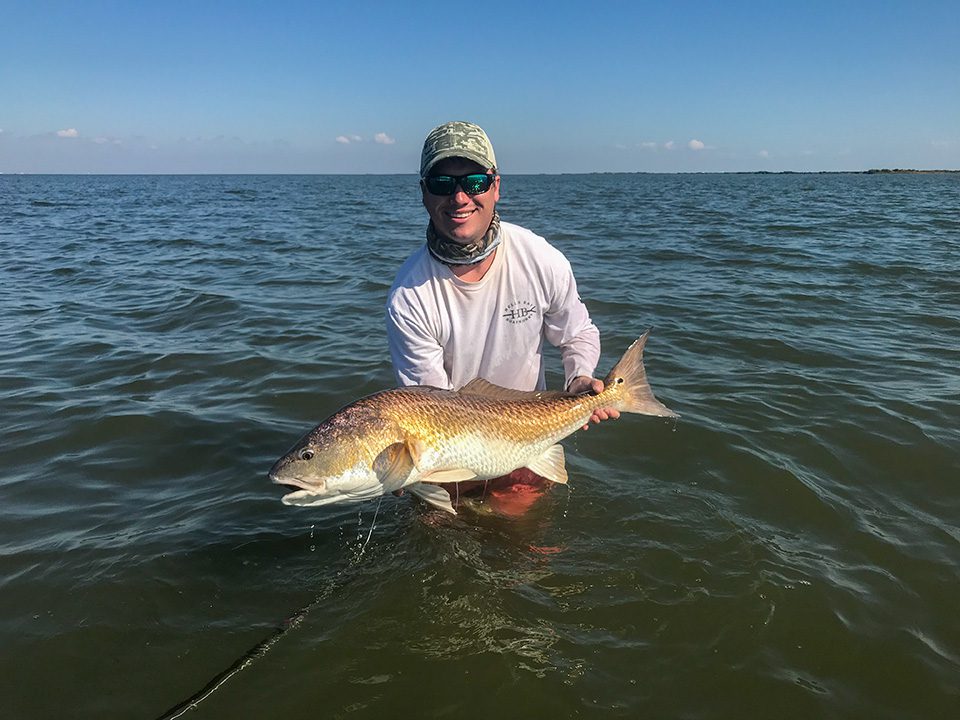 The maze of bayous that make up Louisiana's Gulf Coast make up what is arguably the best red drum fishing in the world, but without intervention fishery is in trouble. The state is considering management changes that would help Louisiana's redfish rebound.
According to the Louisiana Department of Wildlife and Fisheries (LDWF), a recent stock assessment shows recreational landings of redfish at their lowest level observed since the 1980s. The current recruitment estimate is at the lowest level ever observed. While the spawning stock of mature reds remains at acceptable levels, too few juvenile fish are surviving the inshore recreational fishery to join the offshore spawning stocks. This transition of fish into the spawning stock is called escapement rate, and it is estimated just 20 percent of Louisiana's redfish are surviving to sexual maturity. There is no commercial fishing allowed for red drum in Louisiana, so recreational fisheries are the only tool available to manage the species.
Current Louisiana redfish regulations are the most lenient of any state on the Gulf of Mexico. They allow anglers to harvest five redfish within a 16- to 27-inch slot limit, including one fish longer than 27 inches. LDWF says harvest must be reduced by 35 percent in order to rebuild the fishery.
This harvest reduction can be achieved by lowering the bag limit, increasing the minimum size, adjusting the slot range, allowing—or not allowing—one oversized fish, or some combination of these options.
LDWF has issued a survey to 10,000 randomly selected resident saltwater license holders, and it recently launched an online survey to collect public opinion on potential management changes. If you fish for Louisiana reds, go to https://www.wlf.louisiana.gov/page/hot-topic-red-drum and learn about the status of the fishery before taking the survey at https://www.surveymonkey.com/r/TPKVLY2.