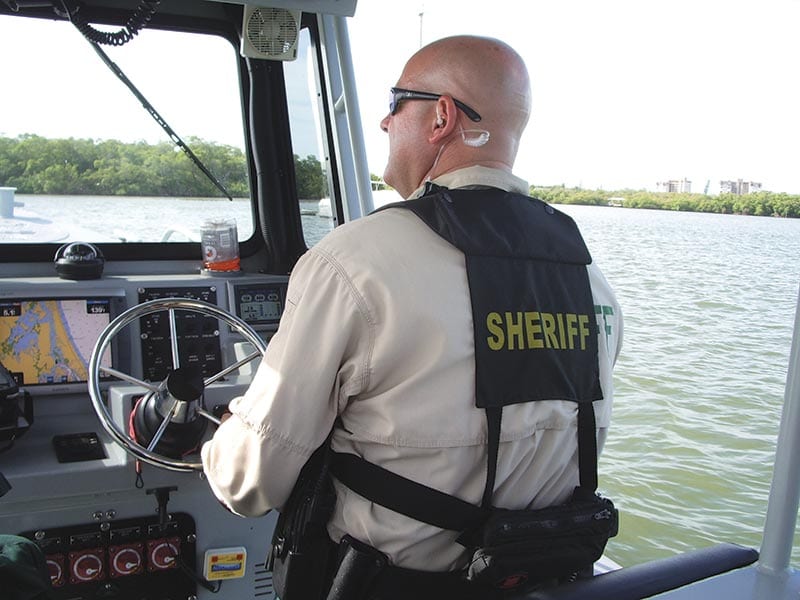 by Dave Sully
Several recent incidents on the waters of Lee County should once again ramp up awareness of the potentially lethal consequences of the misuse of alcohol when boating. Virtually all of them could have been prevented if the parties involved had exercised even a modicum of responsibility. In a perfect world, no one would think to operate a vessel after having consumed even a small amount of alcohol, which can cloud judgment. Moreover, anyone on a boat where drinking is occurring may be prone to unwanted consequences.
In some cases, the result of imbibing can be sublime, perhaps fostering false bravado which can induce a boater into trying things that may prove reckless. This is especially true when it comes to jet skis, where operators may travel at excessive speeds or attempt dangerous stunts.
Another effect can be compromised stability. One recent fatality was believed to have been caused when a man, who had been out on the town, was returning to his live-on boat in his dinghy. He apparently lost his balance and fell into the Matanzas Bay. His body washed ashore the next day, as did the dinghy.
In another instance, a man under the influence died when he instinctively dove into the water to retrieve an anchor which had suddenly separated from its line. The water was only three feet deep and he suffered a broken neck.
Excessive drinking, which, along with clouding judgment, makes the act of operating a vessel difficult, if not impossible. Consider the case involving a kayaker under the influence who ventured out at night in a dark colored craft, with no lights and no life jacket, ostensibly to go fishing. When he did not return, a search by authorities produced the kayak but not the occupant, whose body was found the next day.
Also, last month a boater, operating erratically, was finally stopped by Lee County Marine Unit Deputy Alan Bryant after ignoring lights, followed by lights and siren. Bryant ultimately had to pull alongside and order the man to heave-to. Under the law, he was then arrested for refusing to be tested for his blood alcohol level.
The above are a sampling of what can happen when alcohol is part of the boating equation. It behooves anyone aboard a vessel where alcohol is being consumed to realize the consequences of doing so and exercise good judgment. Remember, you are not only putting yourself and other occupants of the boat at risk, but also the innocent boating public, who are out to enjoy the area's waterways with the reasonable expectation that they are safe.