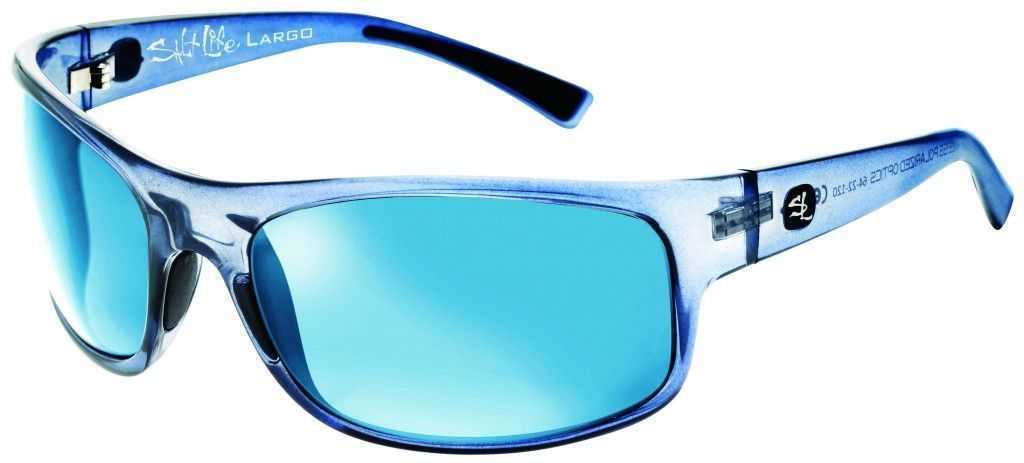 Try on a pair of Salt Life Sport Optics sunglasses and you'll immediately feel the quality of hand-made Italian frames. But glasses are only as good as their lenses, so Salt Life has decided to cut no corners.
All of Salt Life's lenses are made by Zeiss, the world leader in precision optics. Holding to the standards of the company that makes telescopes for NASA, each lens made for Salt Life sunglasses is carefully inspected by technicians in Italy before receiving the laser-engraved Zeiss logo. They are the state-of-the-art in sunglass lens technology.
All Salt Life lenses are made of Polarized Polycarbonate material that is lightweight and offers crystal clear vision. Wearers have noticed what they refer to as an HD effect while wearing these sunglasses. The company's AR5 five-layer anti-reflective coating eliminates bounce back and glare and its Ri-Pel technology functions like Rain-X, repelling water, grease, and grime from the lenses.
These lenses are also constructed to last. While most lenses are coated through a dipping process, all coatings are vacuum-sealed, which means they are permanent and will not delaminate when exposed to heat or salt water.
And for fishing, the color selection Salt Life offers is tough to beat. True Color Recognition tints were formulated to show the wearer natural colors, which allows for quicker spotting and recognition of target species, like permit, bonefish and snook.
Salt Life Sport Optics has a wide array of styles to fit your needs, and they are sure to become indispensable once you try them on.