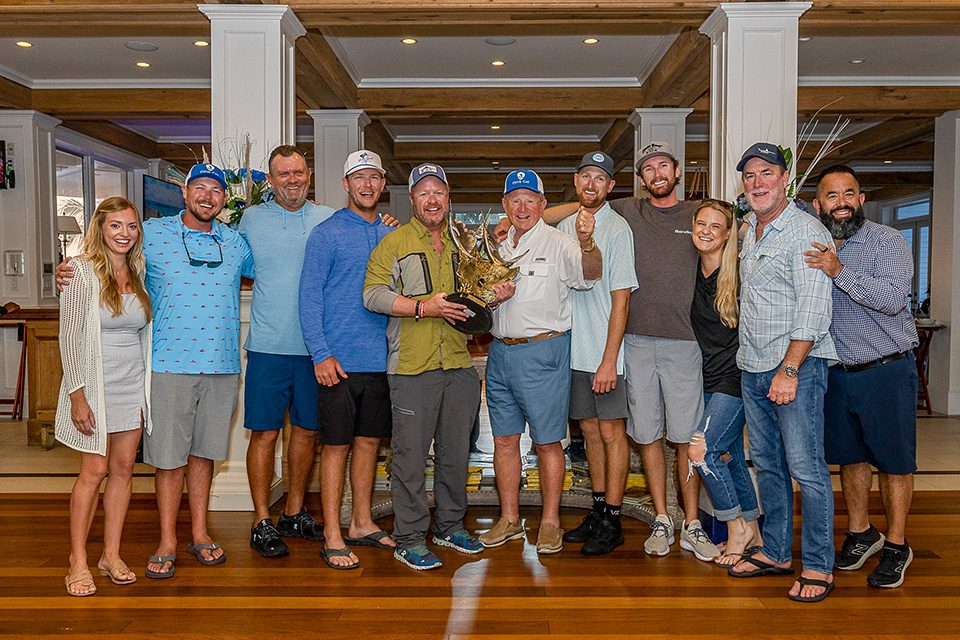 The father/son team fishing on SandBob topped the field in the third annual Chub Cay Invitational, which concluded April 15 at the Chub Cay Resort and Marina in the Bahamas. SandBob earned top boat honors after releasing one blue marlin and three sailfish for a total of 800 points. The Viking is owned by Bob Moss, with Capt. Chris Correia at the helm.
Using an all-billfish release format, blue marlin scored 500 points each. White marlin earned 200 points and sailfish were worth 100 points. A total of five blue marlin and 21 sailfish were released during two days of fishing.
The Invitational is hosted by the popular Chub Cay Resort & Marina Club, located at the southern tip of the Berry Islands in the Bahamas. Reel Synergy (60 Sculley/Capt. Eric Metcalf) came in second place with one blue marlin release and one sailfish. Lights Out, a 65 Bayliss run by Capt. Chester Simms, had an identical catch and score but finished third based on time.  Running Over boated the heaviest gamefish, a 25.6-pound dolphin.
Rhonda Striker, competing on Wing Man, was named the top lady angler. Carter Villes was the top junior angler aboard Reel Synergy.
The 34th Annual Chub Cay Invitational is tentatively scheduled for April 11-13, 2024. The Chub Cay Classic is slated for March 7-9, 2024. For additional information about the resort and its amenities, please visit:  www.chubcay.com