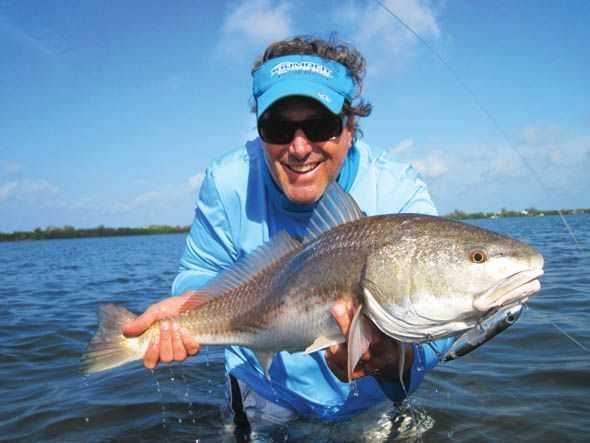 As far as I can tell, there isn't an Angler that does not love to show off their trophy catches. Over the last decade sharing your photos has become increasingly easier and an integral part of most fishing trips. In my experience, this trend has advanced quicker and been mastered by the kayak fishing community.
Online fishing forums kick started our desire to justify our fish stories. Not only was there a place for anglers to share information, but it also provided a bragging board for anglers of all skill levels. Paddle fishing forums brought no motor anglers together and help the sport explode into the mainstream. Digital cameras made it a snap to upload images onto our computers and saved everyone a fortune in film processing expenses. High-speed has made it possible to document your whole trip in pictures and have them ready to share in the blink of an eye. Social media sites like Facebook have taken photo sharing to levels most of us would have never imagined and kayak anglers are front and center. Now instead of exchanging stories with your buddies, they are being viewed worldwide.
While sharing photos is easier than ever before, there are some tricks to making sure you capture the best shot of your catch and maybe more important, protecting your equipment.
Experienced pros never seem to hesitate to take their high end DSLR cameras out in the yak, but one thing they know is how to protect their investment. Taking my cue from them, I will not trust my camera's safety to anything less than a case made by Pelican. These boxes are super durable, lock watertight, have a padded interior and float. They come in just about every size imaginable. Whether you are carrying several DSLR bodies and lenses or just mid-priced point and shoot, you want to make sure you go home with your camera in the same shape you took it out in. The Pelicans are also a great place to store the rest of your valuables so they do not meet a watery death.
The majority of anglers, fishing out of a kayak, choose to use point and shoot cameras. Fortunately for us the versatility of these cameras has advanced as quickly as our sport. Now you can get a digital camera from $200 to $400, from one of the top manufacturers, that has the ability to dive as far as thirty feet, while also being shock proof and freeze proof. Even though these cameras are waterproof, it does not mean that they are corrosion proof. This is especially important if you fish in saltwater. I have found that the best way to rinse the salt off is to fill a bowl with fresh water and let the camera soak in it for about ten minutes and then dry it off with a clean towel. If you take care of your camera like you do your reels, it will provide peak performance for several years.
Kayaking truly lends itself to making solo journeys and this has always made it challenging to take photos to do justice to the great fish we catch. I started doing self-portraits once I purchased my first waterproof camera. Today's cameras offer great timer and flash options, so with a little practice you will have photos ready to publish. The trick is to securely mount the camera so you can easily get the whole fish, as well as, yourself into the frame. After losing my first waterproof overboard, I learned two things, attach a hi-vis float to your camera and mount it for both safety and stability.
Personally, I use the Panfish Portrait mount from Yak Attack. This can be mounted directly onto your kayak or attached to their new Black Pak tackle box.
Another trend in kayak photography is the use of an iPhone for capturing on the water images. If you choose to use your iPhone on the water, make sure it is well protected. Lifeproof makes a great waterproof case and they have just come out with a new handle bar mount that is perfect for mounting your iPhone to your stakeout pole. This set up provides the ultimate camera stabilization. On windy days a camera mounted on a kayak may lead to blurry shots when there is too much chop causing your boat to bounce up and down. This new set up will eliminate that problem. Master photographer, Sam Root, has a great video posted on SaltyShores.com that shows the proper way to set up this contraption. By adding the App 321 Camera Timer to your phone you will now have everything you need to get that amazing shot that includes you, your trophy and your kayak all in the same frame, the ultimate in one person photography. Don't forget to smile!