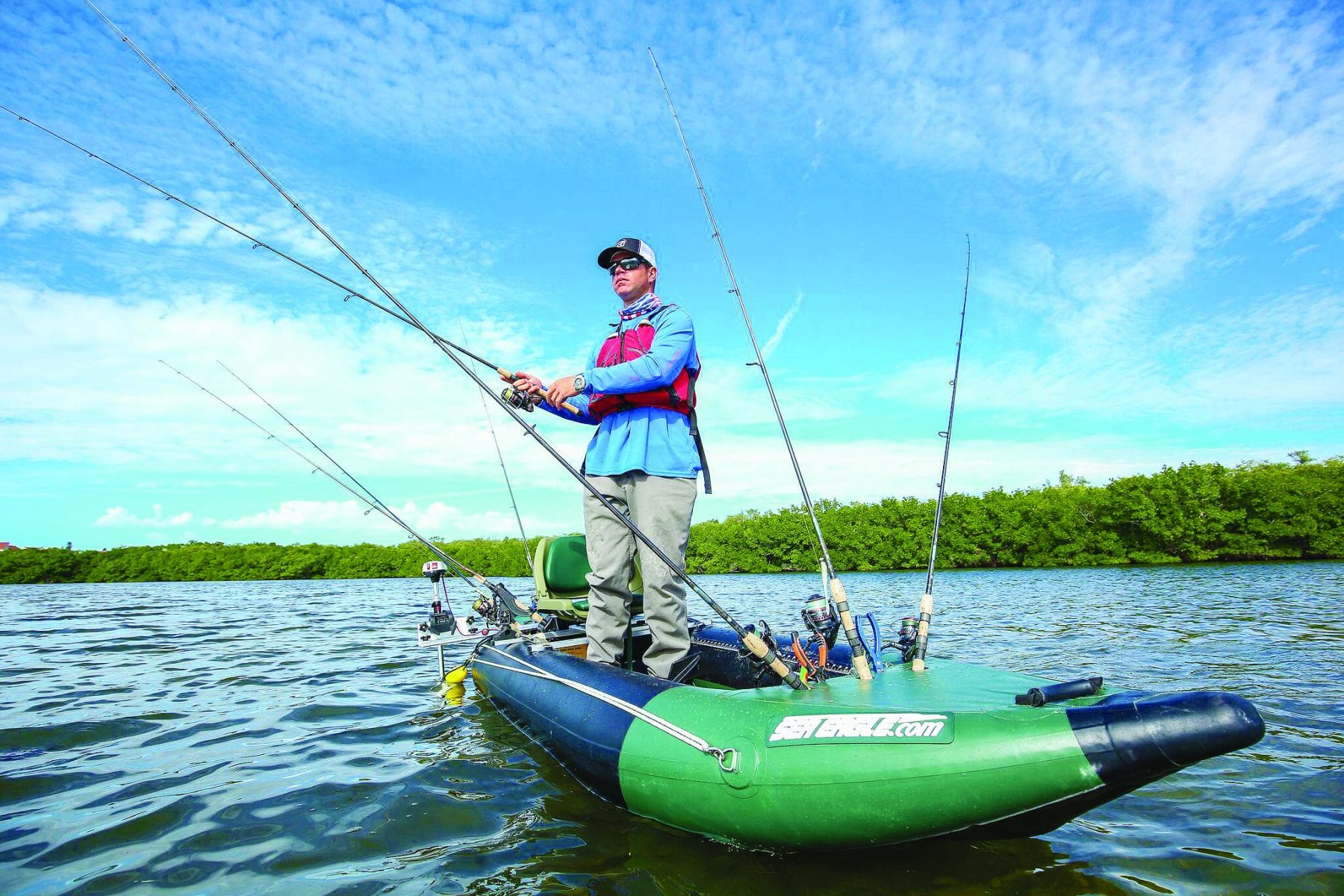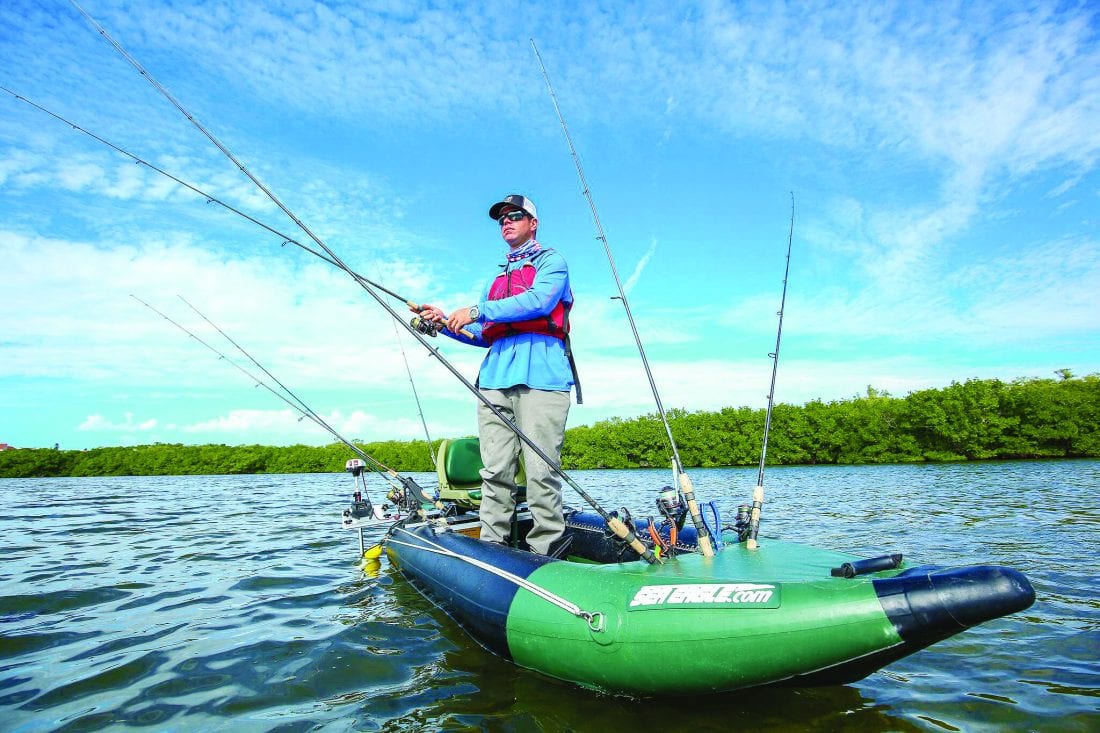 For anglers who like to go it alone, Sea Eagle's 350fx is a terrific choice. The most stable and rugged entry in Sea Eagle's Explorer Series of inflatable kayaks, it's a lightweight (51-lbs.) and easily portable one-person fishing machine.
Nearly indestructible, the 350fx features a double layer of 1000 Denier reinforced protective layers on the tubes and bottom, a 40-inch fish ruler, plus two spray skirts—each with three rod holders and accessory belts that hold tools, hooks and lures. A fully adjustable foot brace is easily positioned for maximum comfort and more power per stroke while a nifty anchor system quietly locks in advantageous casting positions.
Suitable for paddling in waters rated to Class IV, 16 high-capacity self-bailing drain valves make this entry ideal for fishing in moderate whitewater rivers up to Class III. Close the valves to remain high and dry on flat waters, and insert the removable skeg to improve flatwater tracking.
Fully inflated in seven minutes, the 350fx fits in a car trunk and handles electric motors up to 34-pound thrust. This inflatable fishing kayak is 11'6" long and has a maximum weight capacity of 575 lbs.