by Capt. Sam O'Briant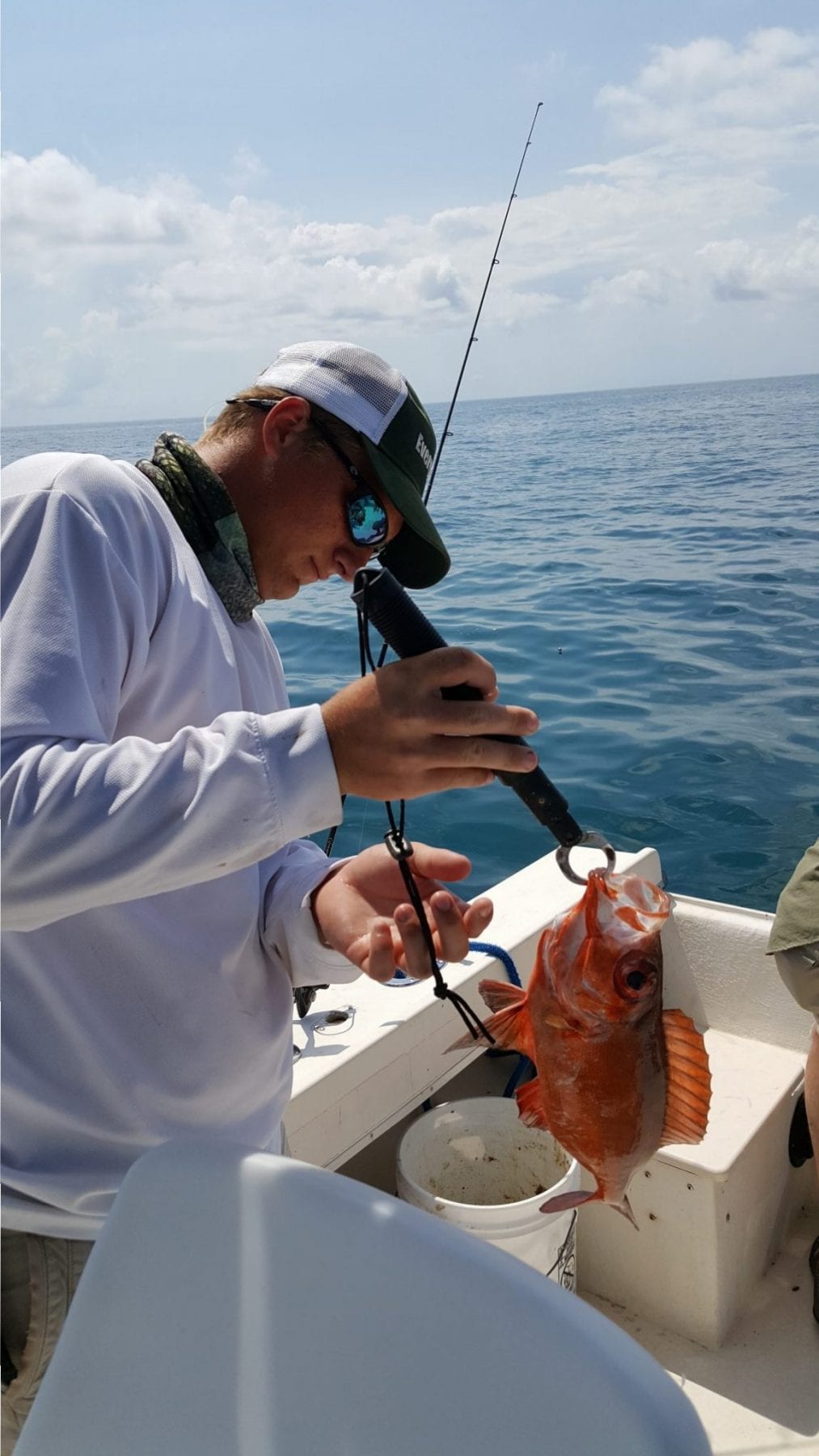 If you have just come back for the winter, things have changed since you were here last year.  You may find that some sand bars have moved or shifted.  Your entrances into the mangrove shorelines may have changed.  You may find that some of the mangroves have been wiped out or blown into the water.  It will take years for these trees to totally return.
Another problem we need to work around is all the freshwater that has entered the estuary.  There was a heavy rain event one weekend followed by Irma the next weekend.  Then on top of all that the Corp of Engineers have been releasing water from Lake Okeechobee.  There was so much freshwater that the fish were pushed offshore.  By now hopefully we have recovered and salted up the water again so the fish have again returned home.
The last thing that will affect our fishing this month are the passing cold fronts.  Depending on the differential in temperatures, the fish could go on a hunger strike for a day or two after the front passes.  If there is only a couple degrees difference then you probably will not experience any noticeable change.
Now with all these things facing us what might we expect this month?  The schools of king mackerel, cobia, little tunny, and others will continue their southern trek.  We will find more Spanish mackerel around the passes and throughout Pine Island Sound.  They will be hit or miss but if your line comes back without a hook check to see if it was cut by a fish or something else.  If your leader has little curly-qs then you can be certain it was a toothy critter, probably a Spanish mackerel or shark.
The schools of redfish should be cruising Pine Island Sound all month.  Towards the end of the month they will start breaking up and returning to their smaller groups.  Once again shrimp or cut bait will be most effective.  The snook will be in transition from their summer quarters to their winter haunts. You will start to find them up the creeks and rivers as the end of the month nears.  They may be looking for food with the approach of winter.  If snook are your prey of choice this month, either minnows of artificial lures should be your bait of choice.  You should still drift the shorelines and pot holes if able.
Everybody's favorite, whether you want to admit it or not are speckled trout.  They are pretty, good eating, and the larger ones can put up a good tussle on light tackle.  As always, they will be found on the grass flats and around the mangroves.  The larger gator trout will be caught on minnows while medium to small ones will readily take shrimp.  If kids are involved, use shrimp and watch their eyes light up.
This is a transition month, next month we can expect the winter habits to take over.  So, until then have fun and enjoy while keeping the kids engaged.
Capt. Sam is a local licensed guide for hire who may be reached at 239-994-1495 or [email protected]