Catch Photos
by Shelley Wigglesworth
Summer fishing sizzled and we have a variety of fish to showcase here because of it!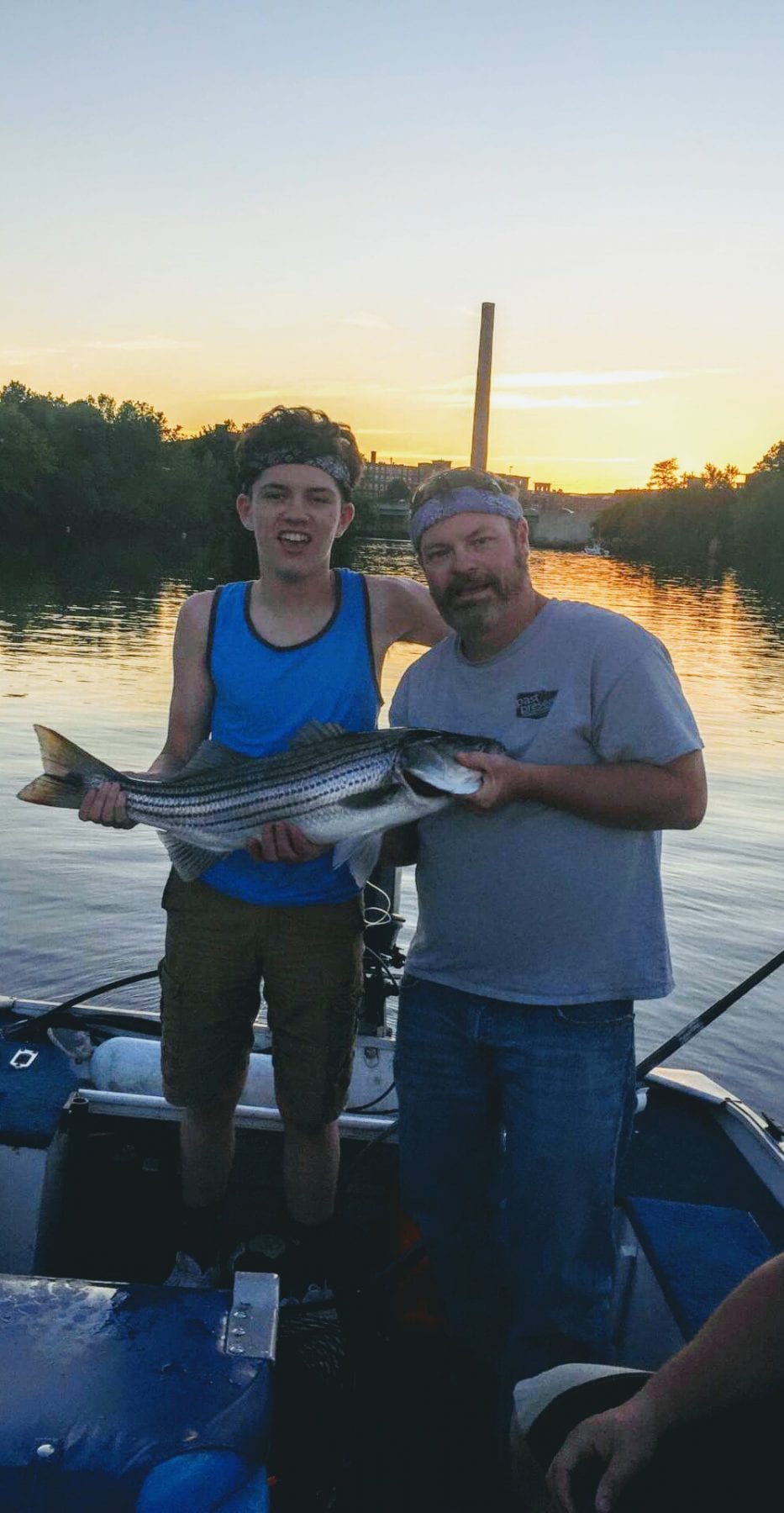 Caleb and Adam Fleming with an impressive striper caught inshore.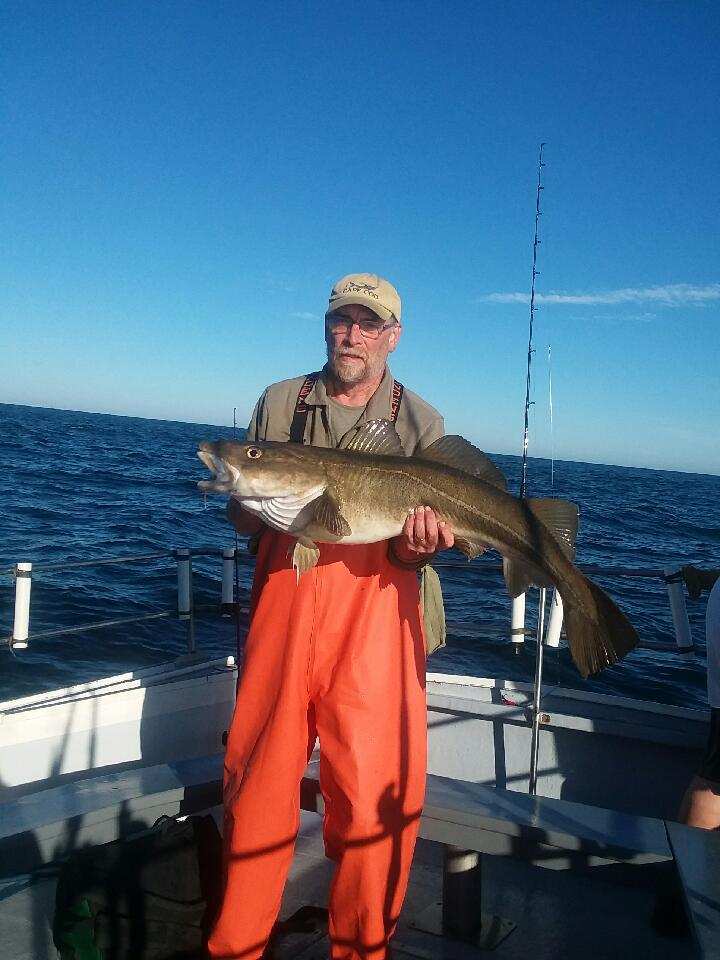 A sizable cod caught offshore on the F/V Nor'easter.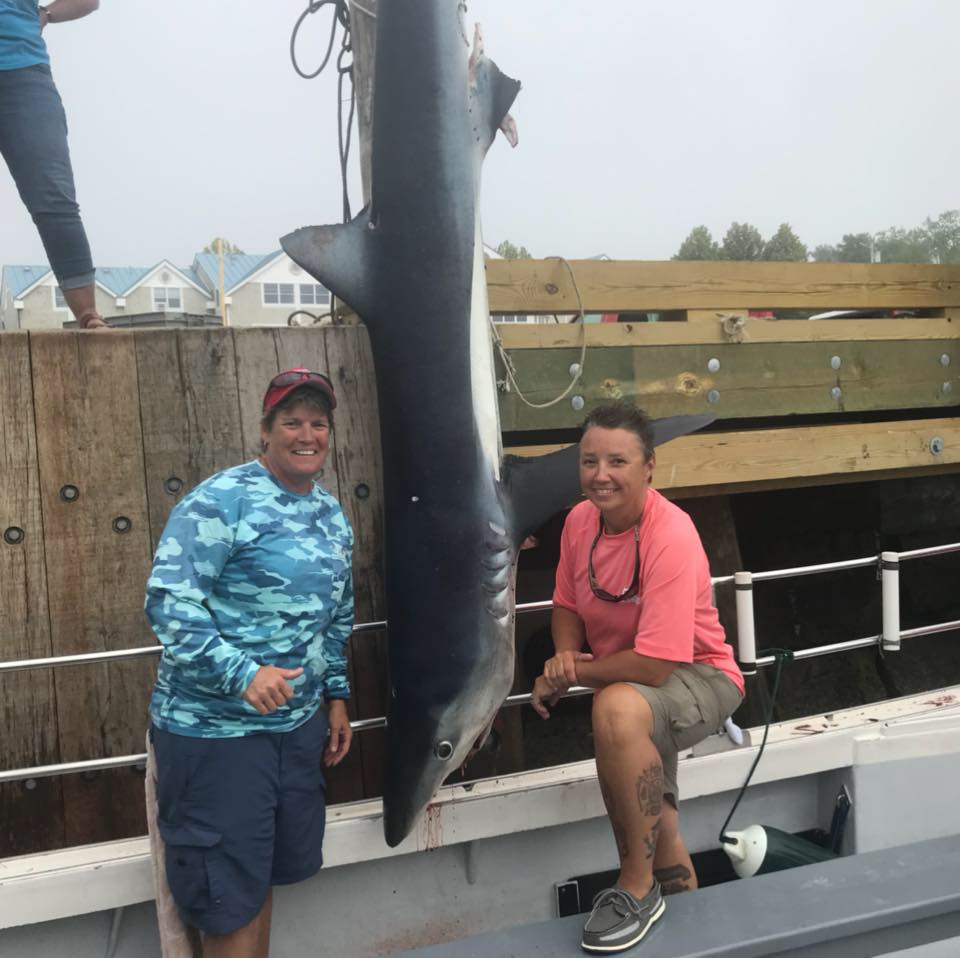 Customers pose with a 10 ft. Blue shark caught on the F/V Nor'easter.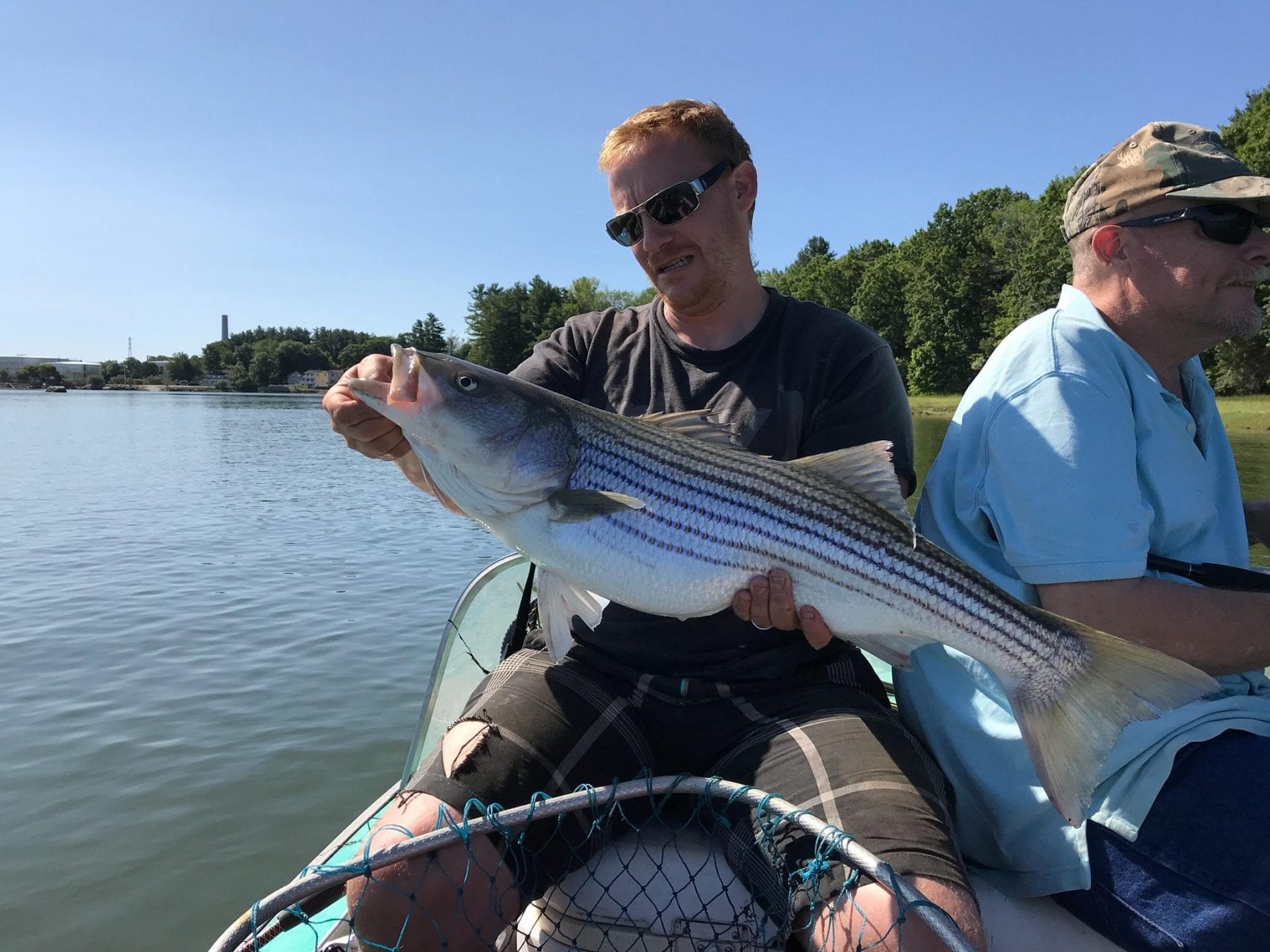 Dean Reeves back from being deployed in the US Army caught this nice striped bass in Maine.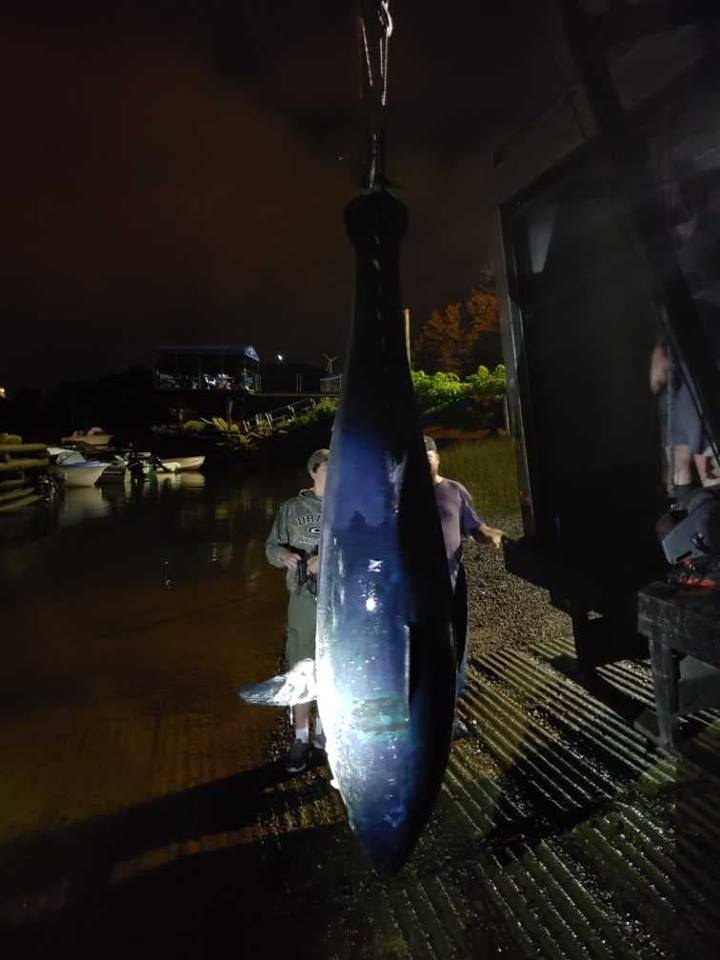 Josh Court with a bluefin tuna he and Shawn Hall harvested on the F/V Those Guys. It measured 100 in. and weighed 550 lbs.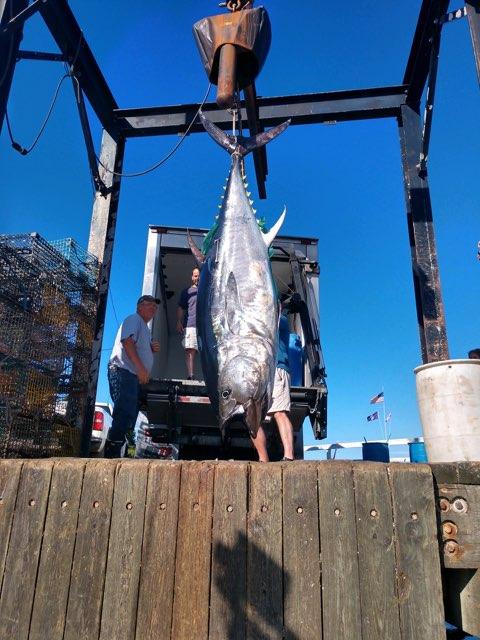 Laurin Brooks of the F/V Seaworthy of Kennebunkport, ME with an 89 in. 325 lb. bluefin tuna he caught with Adam Littell and Mike Campbell.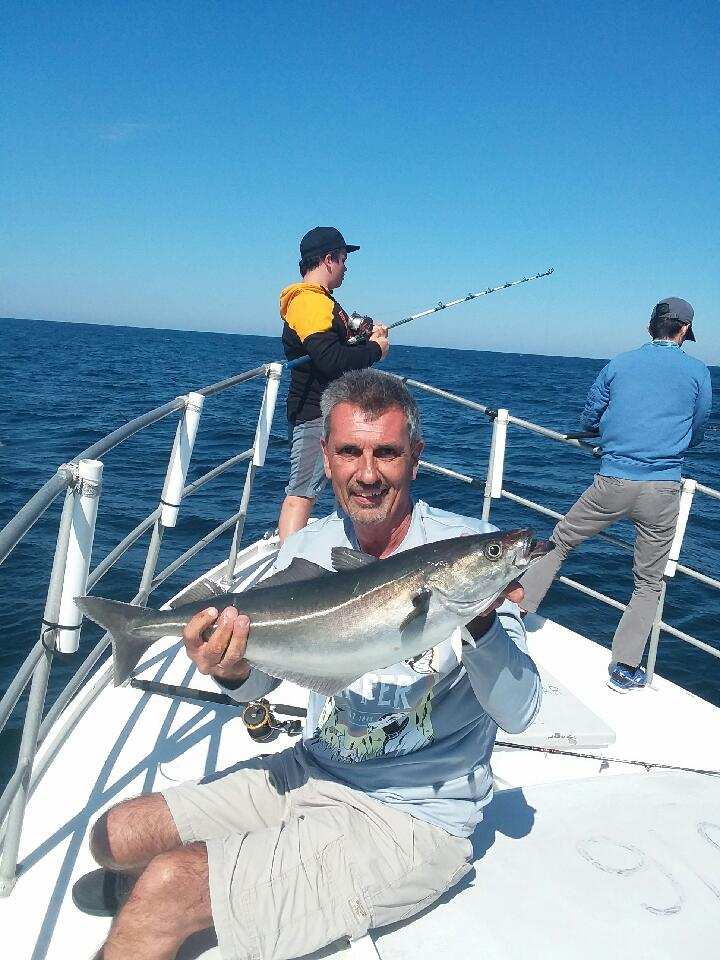 A beauty of a pollack caught deep sea fishing on the Nor'easter out of Kennebunkport.
---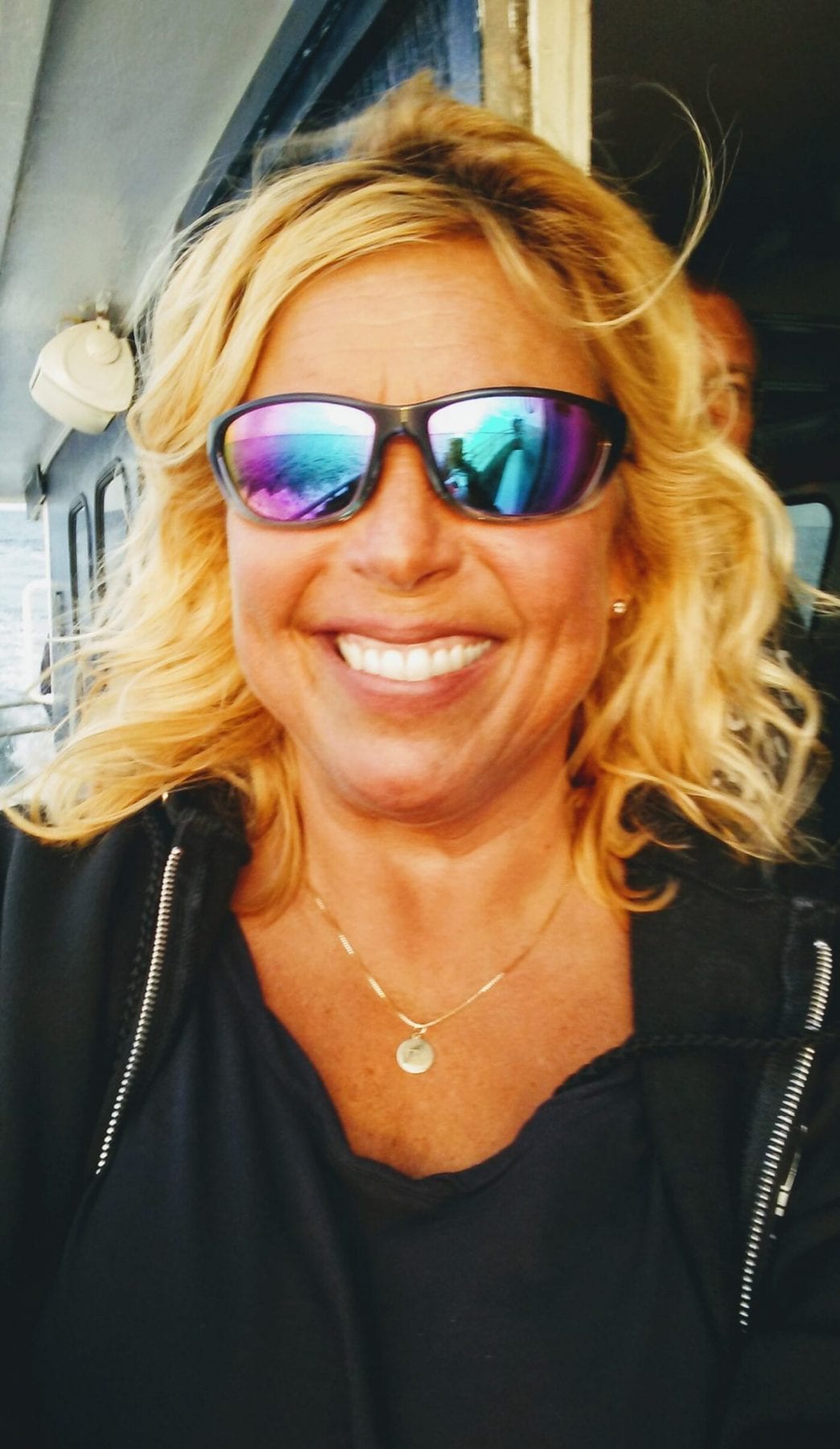 Shelley Wigglesworth is Maine native and award winning freelance journalist. In addition to her monthly feature in Coastal Angler, her work appears in various publications including  Maine Boats Homes and Harbors, National Fisherman, Commercial Fisheries News, Maine Lobstermen's Association's  Landings,  Yankee and The Village.  In the summer she is a mate on two boats-Captain John's Charters and the F-V Nor'easter.