Big Ditch Productions in association with Ballyjamesduff Entertainment is very pleased to announce the publication and release of SEVEN MILES AFTER SUNDOWN by East End Eddie Doherty. The retired District Court Clerk-Magistrate has been published in newspapers and magazines, but this is his first book. The author is extremely grateful to United States Congressman Bill Keating for taking time out of his busy schedule to write the inspiring Foreword.
Relive a colorful account of one man's quest in the pursuit of striped bass while surfcasting along the rocky banks of the world famous Cape Cod Canal. Included are personal stories, humorous anecdotes and breath taking photographs by highly acclaimed and widely renowned photographer John Doble. Enjoy detailed fishing strategies and in depth interviews with some of the legendary anglers who have contributed to making the Canal a well-known surfcaster's paradise. See why people travel a great distance not only to fish, but to walk, run and ride bikes down the service roads bordering the powerful currents of the storied Cape Cod Canal.
The details of this exciting adventure are available in paperback at local retail outlets as well as on Amazon where it has been listed as the #1 New Release in Fishing!
"Doherty's writing demonstrates the excitement of surfcasting." – Nick "Sunshine" Tokman, deckhand as seen on Discovery Channel's DEADLIEST CATCH.
 "Ed is an accomplished canal surf fisherman…" – Charley Soares, full time author, newspaper columnist & guide.
"East End Eddie understands Canal culture – the characters, scenery, legends and laughs." – Kevin Blinkoff, Executive Editor, ON THE WATER
"Eddie Doherty is a great fisherman and a gifted story-teller, whose love of the water radiates from every page." – Ted Widmer, former WHITE HOUSE speech writer for President Bill Clinton.
"East End Eddie Doherty reveals what makes up the mind, body and soul of a true Canal Rat." – Toby Lapinski, Editor, THE FISHERMAN MAGAZINE
---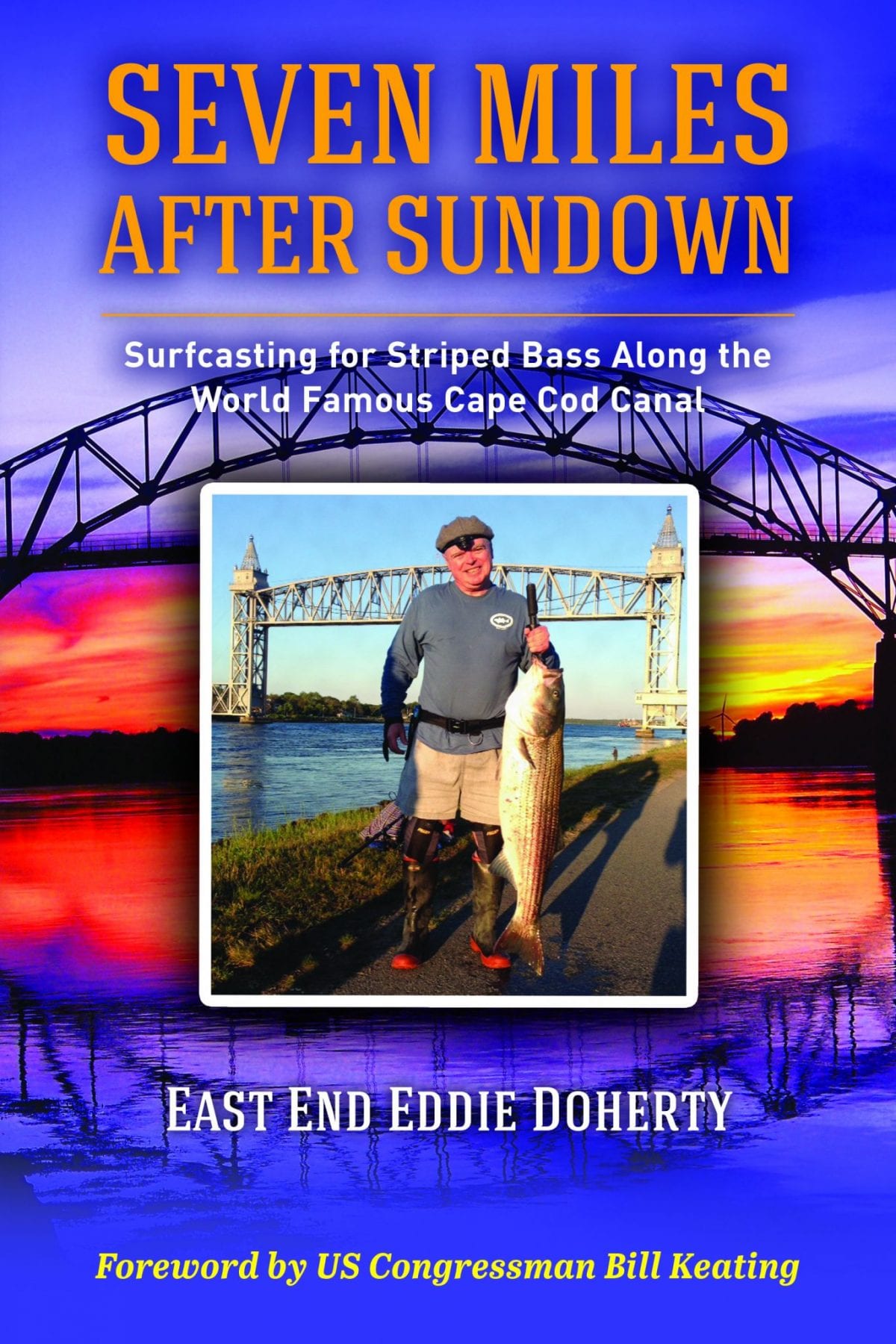 UPCOMING BOOK SIGNINGS:
Vendor & Craft Fair, Knights of Columbus Hall, 57 Fairhaven Road, Mattapoisett, Sunday, June 10 from 10AM – 12:30PM
Town Wharf General Store, 10 Water Street, Mattapoisett, Sunday, June 10 from 1 – 4PM
Cape Cod Coffee, Mashpee Commons, 48 Market Street, Mashpee, June 16,
9-11AM
Sea Crest Beach Hotel, 350 Quaker Road, North Falmouth, June 16, noon – 2PM