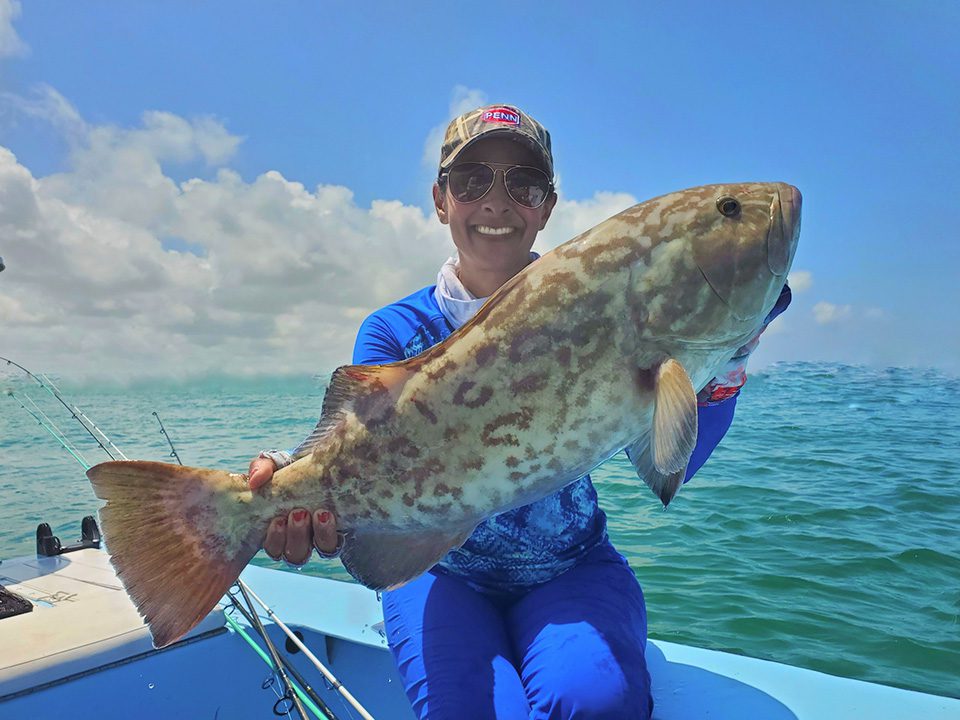 By Nick Carter
Recreational harvest of gag grouper in the Gulf of Mexico will end early, on Oct. 19, in federal waters as well as in Florida state waters. The season, which was already shortened this year by a later starting date, has been whittled down to less than two months because NOAA Fisheries says too many gags are being caught.
Back in spring, NOAA Fisheries announced an interim measure to reduce overfishing. This measure delayed opening of gag grouper harvest from the regular June 1 start date to Sept. 1, taking three months of gag harvest from recreational anglers. Now, the scheduled closure date of Nov. 10 has been thrown out the window, effectively cutting the season from 162 days to just 48 days. NOAA made this announcement on Sept. 29.
In a statement, NOAA said their projections of recreational catch and effort data indicate the recreational Gulf gag annual catch limit of 403,759 pounds gutted weight will be reached on Oct. 19.
"Preliminary reports indicate high catch rates of gag this year, in part because of changes in the start from June 1 to September 1," the statement reads.
So… more gag grouper have been caught because the season started three months later? It must be noted that serious flaws have been revealed in NOAA's data collection techniques three times in the last 13 years. Most recently, results of a pilot study conducted by NOAA and released in August found that its own surveys overestimate angler effort by 30 to 40 percent. Angler effort is part of the equation used to determine total harvest.
At its Oct. 4 meeting, Florida FWC issued an executive order to close gag grouper season in Gulf state waters on Oct. 19 to remain consistent with regulations in federal waters. Florida and federal managers say this will help prevent quota overages, which would have to be repaid in the 2024 season.
In a press release, Florida indicated the Gulf gag recreational season will reopen on Sept. 1, 2024.
If you like to bottom fish, you better get out there. You've only got a couple weeks left to catch your daily limit of 2 per person with a 24-inch minimum size limit.
For more on NOAA's flawed data, see page 9 of The Angler Video Magazine here: https://coastalanglermag.com/the-angler-video-magazine/