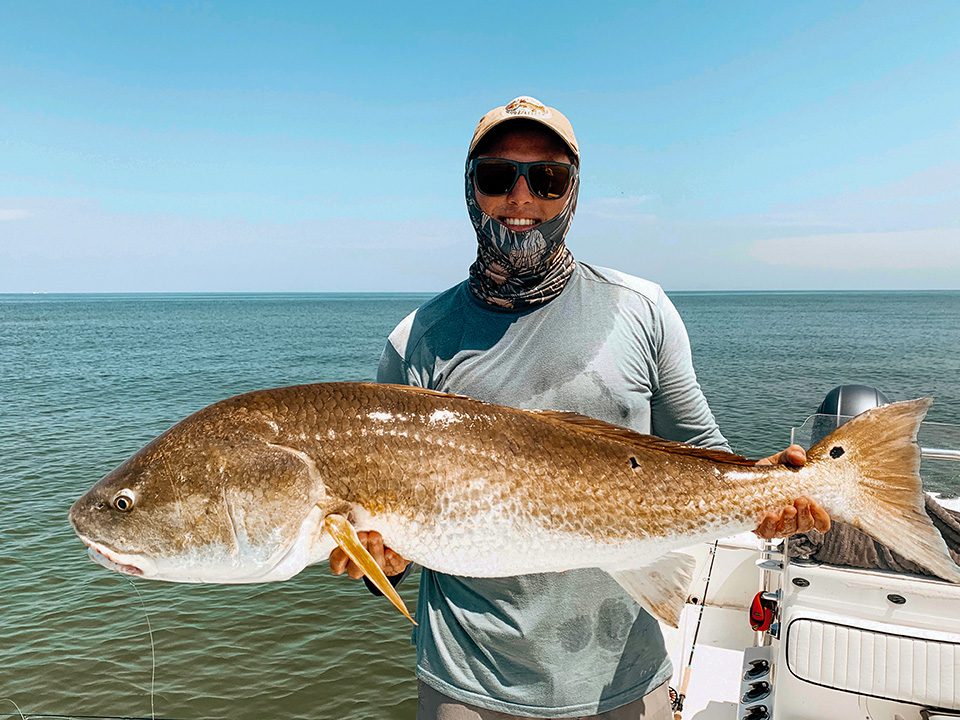 Photos courtesy of Michael Booth Jr.
It's no secret that the Louisiana coast is an inshore angler's dream. A seemingly endless tangle of interconnected waterways, with big salt lakes, canals, grass, oysters and mud flats make the bayous south of New Orleans the No. 1 destination in the world for redfish.
Places like Grand Isle, Cocodrie, Venice, Delacroix and Hopedale are the destinations for redfish anglers seeking out some of the best fishing on the planet. The region is filthy with reds, and targeting big bulls with a fly rod is the ultimate thrill.
Angler Michael Booth Jr. and his buddies, many who are local captains, have made a practice of sight fishing these monsters. Instead of working the grass to find individual bulls or pods of slot-sized redfish, they move out deeper on the big lakes in search of schools of big bulls, which usually hunt in the 3- to 4-foot depths 100 to 200 yards off the grass.
"The weather has to be good for a couple weeks beforehand for the water to be clean enough to see them," said Booth "When we go out looking for schools of big fish, we start about 20 yards out and pole that line until we figure out where the reds are holding that day. Then they'll usually all be in that same area."
On certain special days, when a strong northeast wind and a low tide suck the water out of the marsh around Hopedale, those 4-foot depths become 2 feet and spotting fish is easy.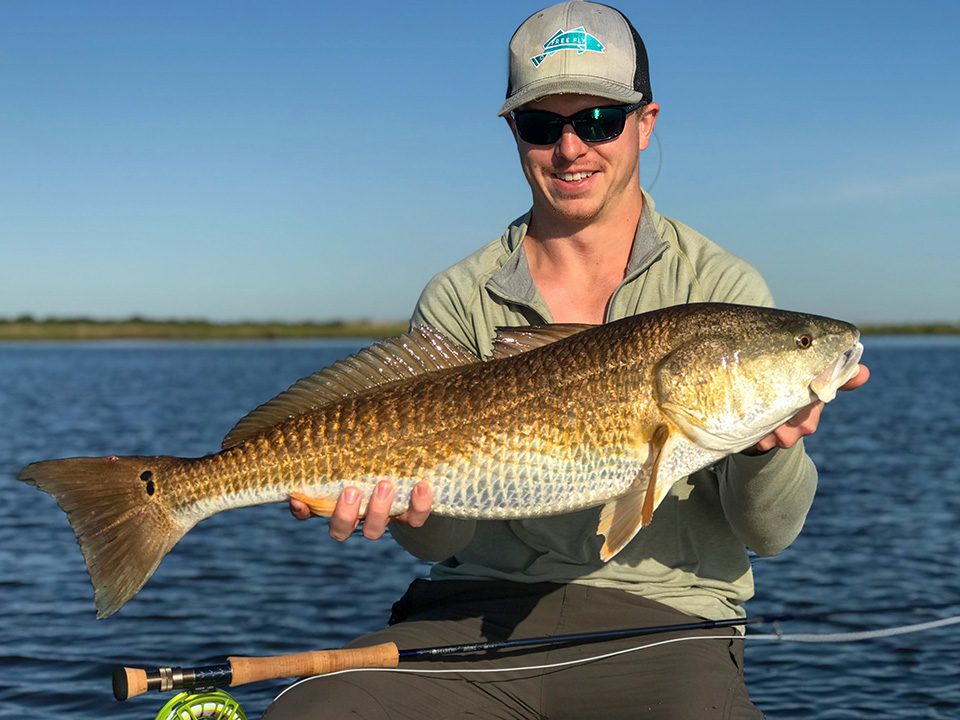 "Those big bulls will all be belly crawling with their backs out of the water," said Booth.
But normally, finding fish means looking for the telltale dark triangles of tails and fins or fish pushing water as they chase bait and root for crabs. Booth said a good pair of green-mirror glasses with amber lenses makes it easier to distinguish the shadows and colors of a big redfish in tannic-stained water.
Once you find them, tempting them to eat a fly is a matter of trial and error to find the fly and retrieve they want on a given day.
Booth prefers fishing on top, and a size 2 Surface Seducer Double Barrel popper is the hot bait at the moment. Booth likes purple, gold, chartreuse, black and combinations of those colors.
Sometimes, when the fish aren't feeding as actively, Booth said he's forced to fish something that sinks. A size 2 shrimp pattern with extra large dumbbell eyes becomes the bait of choice. Again, purple and chartreuse work well, as do more natural tan or olive patterns.
A 10-weight rod, floating line and a 50-40-30 leader with 12 to 18 inches of 16- to 20-pound tippet are in order.
Booth said he's seen days that brought 10 fish over 20 pounds to the rail and others when a single 40-pound red was reason for rejoicing. "Any day you're able to catch a 20-plus-pound bull red on a fly is pretty awesome," he said.