If you are fortunate enough to be breathing March air on the Gulf Coast of Mississippi then you need to maximize the days. Fishing is really starting to pick up and good trips can be had at very affordable prices so don't waste the moment.  Call some friends or family members and charter one of our fine boats. It's truly been a long cold winter and what better way to end winter than to go fishing. A trip to the islands or up one of its bayous will change your life for the better.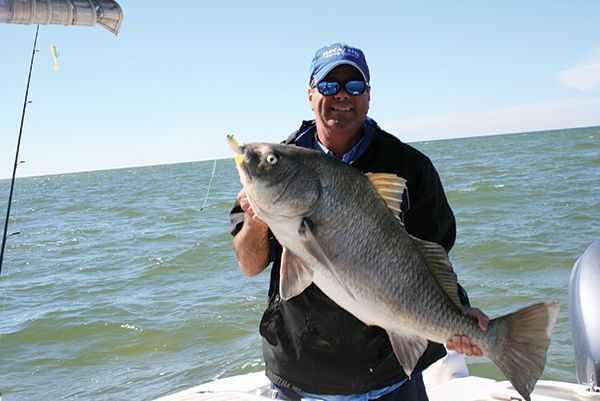 Hello, I'm Ron and I'm all about fishing.
This week I had the pleasure of fishing with Capt. Bryan Cuevas of Mega-Bite Fishing Charters. First, I always check out the boat. Is it safe and is it adequate for the fishing adventure that we are about to undertake? I take the safety of my readers, as well as for myself very seriously. Capt. Bryan's boat is nearly new and the perfect style boat for fishing offshore. He, like all the better captains spends a few minuets before each trip instructing his fishermen on the safety procedures on the boat. Bottom line is your safety is not an issue with Mega-Bite Fishing Charters.
The second priority is, "Do we have enough tackle and bait on board?" Mega-Bite Fishing Charters keeps three or four times as many rods and reels as needed on hand. All the tackle was top of the line and in great shape. We never came close to running out of bait. He runs a professional charter boat business and it shows.
Capt. Bryan took us out to Ship Island for the day. It's a fun trip for anyone and worth the ride even if you didn't want to fish. But, I'm there to fish and Capt. Bryan knows how to get the party started. Every charter boat captain has his own style of fishing and Mega-Bite Fishing Charters is no exception. This day we were sight fishing for redfish and huge black drum. Capt. Bryan uses a sight fishing method that I call, "Run and gun." He spots the fish in schools. Then he circles the fish depending on the wind for casting, as well as the movement of the fish. Capt. Bryan can see schools of fish at an amazing distance (let me put it this way "I couldn't believe how far away he could spot them" and I fish a lot).
This trip Capt. Bryan hooked us up with huge black drum. If you have never landed a 50 lb. black drum on light tackle, then it's an experience you must have. Once hooked up, the drag on the reel is singing and fishing line peels off, no matter how much you pump the handle. Capt. Bryan turns the boat hard to port. You reel fast to pick up the slack in the line and all is good again. Soon you feel the fish change direction— "turning his head" as it's called. Capt. Bryan slides the dip net down the side of the boat heaving the black drum into the boat.
Mega-Bite Fishing Charters is one of the best fishing charters you could ever hope to be on. In fact, I'll go out with him anytime he calls. Capt. Bryan Cuevas will put you on just about any fish you want to fish for here on the Gulf Coast of Mississippi. Give him a call.
Again, I'm Ron and I'm all about fishing.
When I say, "I recommend Mega-Bite Fishing Charters you better believe I mean it." You can reach Captain Bryan Cuevas at (228)-861-4627