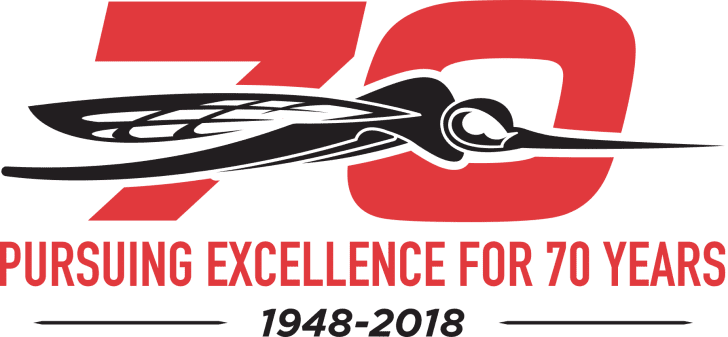 Fast and stable, with a needle nose that reminded people of a mosquito buzzing over southern waters, the world's first bass boat was born in 1948, the brainchild of Shreveport, Louisiana's Holmes Thurmond. That first Skeeter boat, made of molded marine plywood, caught on quickly with local anglers. It launched the brand that today, 70 years later, is still renowned for building innovative boats designed specifically for the needs of recreational anglers.
Cary Crutchfield, co-publisher of Coastal Angler Magazine's North Central Florida edition, owns one of those early Skeeter boats. When he bought his first Skeeter in the 1960s, the company was already leading the way in what became an industry-wide transition to fiberglass. His was a 15-foot model with stick steering up front that was powered by a 35hp outboard.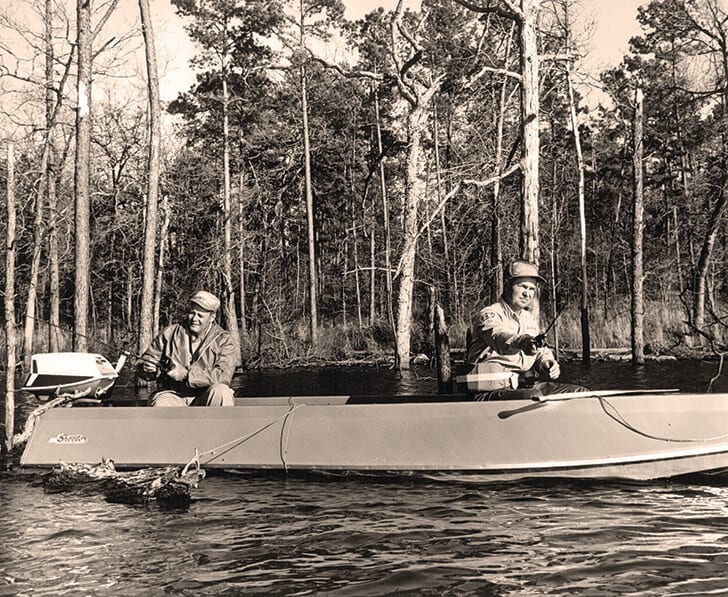 "It's real easy to fish from, and it's just a neat looking boat," Crutchfield said of those early flat-bottomed Skeeters. "It's narrow, and the way the sides turn up to the cockpit makes it very stable to move around in."
With today's bass boats, a 250hp Yamaha seems like a necessity to even compete on the tournament circuits. Back then, a Skeeter with a 35hp was capable of reaching speeds in excess of 30 mph. It was a fishing boat superior to any that came before it. The Super Skeeter arose as the boat for serious anglers fishing the large, newly constructed man-made reservoirs that have since fueled the sport.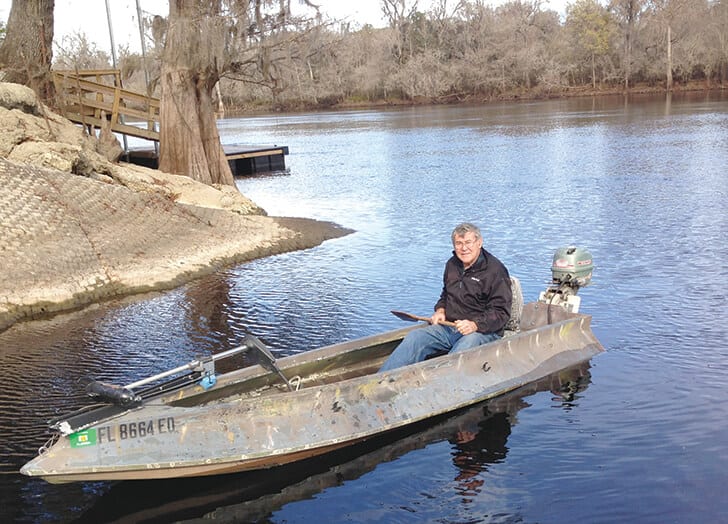 Crutchfield sold his 15-footer in the 1980s and almost immediately began kicking himself. He missed the narrow profile and shallow draft, along with kind of stability that allows him to stand comfortably and pole into very tight places. It wasn't long before he ran into another old Skeeter he had to have, this one a 14-footer, originally powered by a 25hp outboard that has since been replaced by a 1950s model 12hp Wizard Powermatic. Even with that old motor, it still gets around pretty quickly, and Crutchfield said it's still the perfect small fishing boat where he launches on the Suwannee River.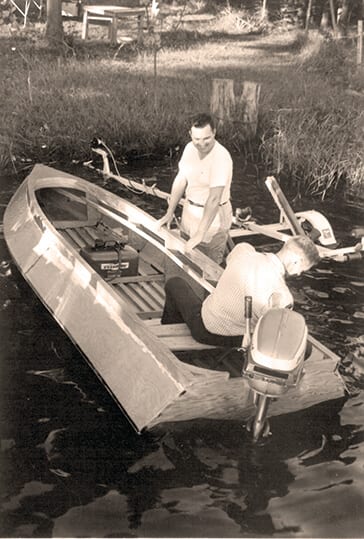 With the spirit of innovation that gave rise to that first bass boat and an open ear to the new requirements of early bass tournaments, Skeeter grew and evolved with the sport. The Skeeter Hawk did away with the characteristic pointed bow, which allowed for a smoother ride and a raised casting platform.
In the 1970s, after moving into its current plant in Kilgore, Texas, Skeeter rolled the dice and introduced the legendary Wrangler to the bass fishing world. Rated for 150hp with a V-bottom, it was an odd and new style that absolutely dominated the competition in performance. It became the template that led to the high-performance fishing machines that roar around our reservoirs today.
In 2018, Skeeter Performance Fishing Boats is celebrating its 70th year of providing anglers with exceptional fishing boats. With modern technology and computer design capabilities, it has continued to lead the industry with innovations such as the first production composite bass boat, the ZX202, in the mid-1990s.
The venerable ZX series, in all its versions, has been a staple in the bass tournament world for more then three decades. But listening to the needs of the fishermen who are its customers, Skeeter branched out to produce deep-v boats for walleye tournament anglers on the big lakes of the north, as well as bay boats for saltwater anglers.
Skeeter's acquisition by Yamaha in 1996 brought new resources to the table and advances followed. In 2001, Skeeter again set a new standard for the industry with its Torque Transfer Transom and Stringer System, which provides lift to the entire keel, while eliminating stress on the on the transom, deck, hull and sides.
Through all the advancements, Skeeter boats bear little resemblance to Thurmond's first bass boat. But the same concept, to design perfect fishing boats for fishermen, is evident throughout Skeeter's product line. Whether it's on southern reservoirs, the big northern lakes or the bays and backwaters of the Gulf of Mexico, Skeeter has a nimble, fast and extremely fishable boat perfect for the kind of fishing you do.