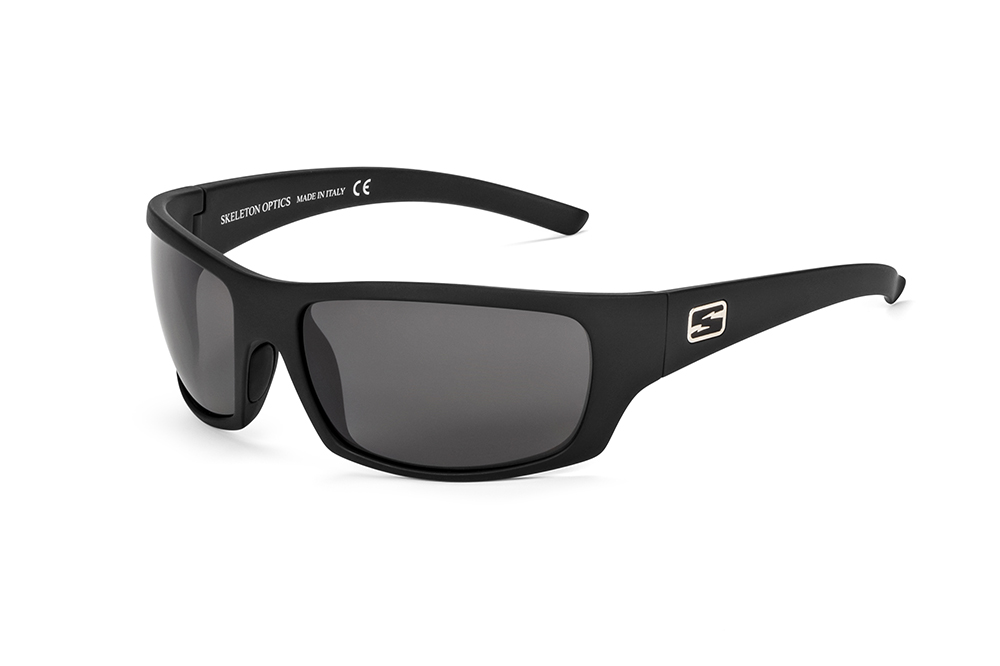 Skeleton Optics high-performance eyewear delivers superb craftsmanship, trend-forward innovation, and advanced technology for outdoor enthusiasts everywhere. From the Rocky Mountains to the Atlantic Ocean, Skeleton Optics sunglasses are designed to empower ordinary people to do extraordinary things, inspiring them to live the "No Boundaries" lifestyle.
The new Skeleton Optics Renegade frames not only embrace that belief but take it to the next level. Adding to their already popular Original Collection, Skeleton Optics took the wraparound feature of the best-selling Scout model and extended the frame width while working closely with the Zeiss Optical team to increase the lens height and create the all-new Renegade sunglasses. Rugged and durable, yet sleek and stylish, Renegade sunglasses are perfect for a day on the water, on the trail, in the car, at the beach or in town.
Renegades feature polarized polycarbonate lenses by Zeiss with 100 percent UV protection and advanced TRI-PEL/RI-PEL coating to enhance colors and promote a clear vision in any outdoor environment. Lenses also include a premium hard coating for scratch and impact resistance. Grilamid TR-90 frames were designed and manufactured in Italy for lasting durability, comfort, and protection. The in-line nosepiece is anti-slip and moisture wicking.
Specifications:
Base Curve of 8
DBL: 18mm
Temple Length: 115mm
Lens Size A/B: A65xB40
For information, call 888-564-9025 or visit www.skeleton-sunglasses.com.