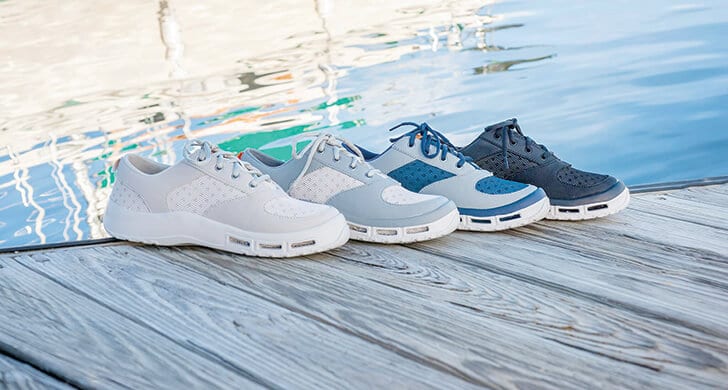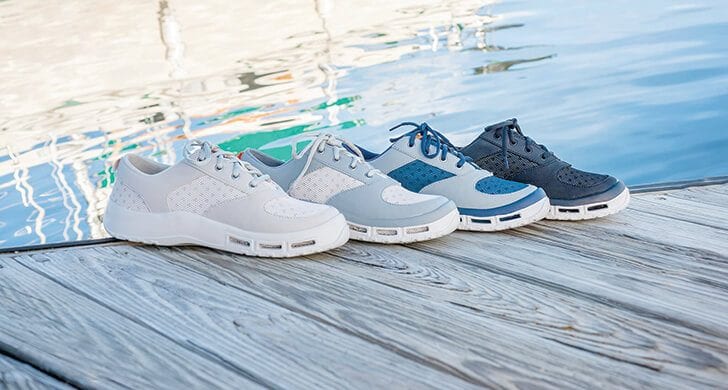 The Fin 3.0 fishing shoe adds a four-eye textile lacing system, an easy-on pull tab and EVA reinforcements on critical toe, forefoot and ankle locations to provide maximum stability in virtually any weather condition.
Like all SoftScience shoes, it is lightweight, superbly cushioned and stable, with a woven, breathable reinforced upper. The forefoot water flow system is ideal for worry-free water activity, keeping your feet stable and not slippery.
A relaxed fit, the shoes have a removable, washable Trileon insole and Trileon non-marking, slip-resistant outsole.