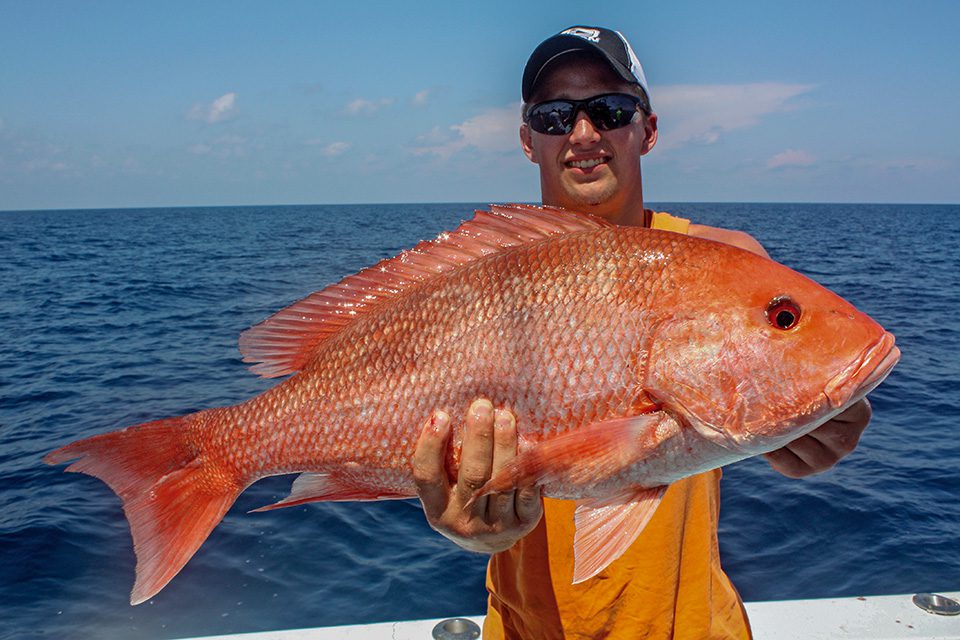 Gentlemen, start your engines! NOAA Fisheries recently announced a two-day recreational season for red snapper in federal waters of the South Atlantic off North Carolina, South Carolina, Georgia and Florida. It's a sure bet known reefs and wrecks will be covered with boats as anglers take advantage of this limited chance to target one of the South's favorite gamefish.
Recreational harvest will be open July 14 and 15, and anglers will be allowed to keep one fish per person with no size limits, so load the boat with as many buddies as it will hold. On for-hire vessels, captain and crew will be allowed to retain a bag limit.
Remember, use of a dehooking tool is required. There is also a requirement for the use of non-stainless steel hooks. In waters North of 28-degrees N. latitude, the use of non-offset, non-stainless steel circle hooks is required when fishing for snapper grouper species. A descending device is also required on board all vessels and must be readily available for use (attached to at least 16 ounces of weight and at least 60 feet of line).
For more details, see https://safmc.net/.