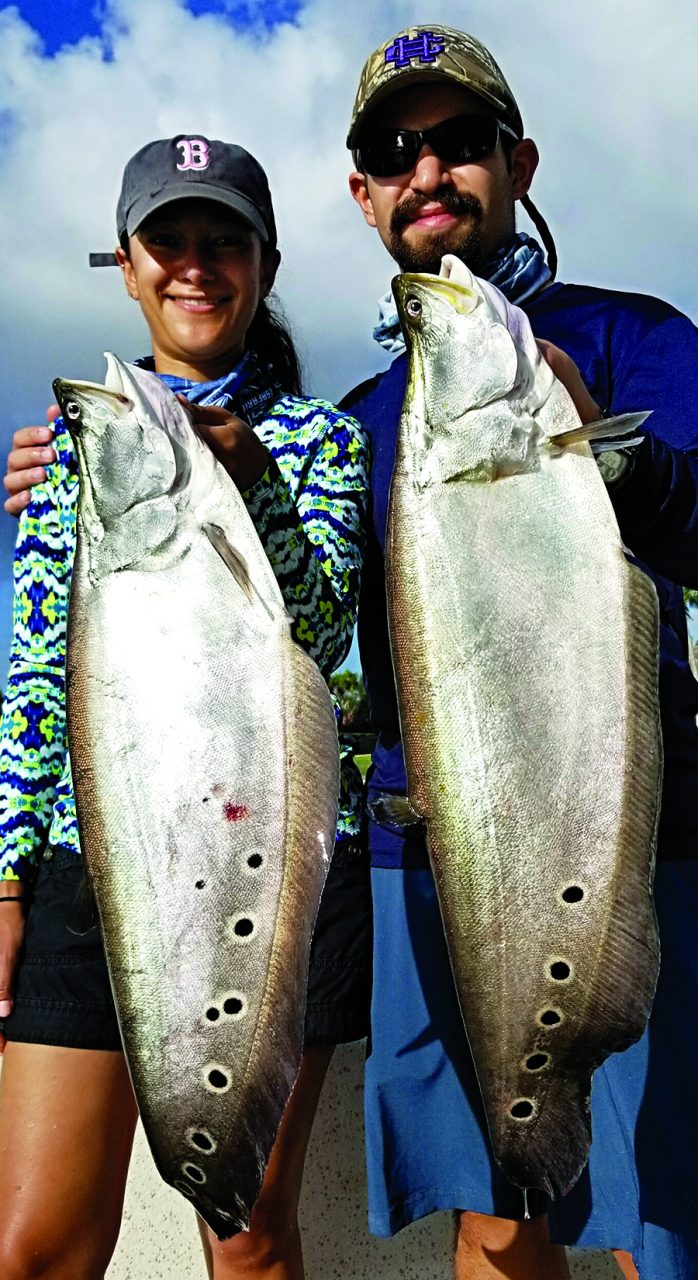 By Capt. Patrick Smith, Contributing Writer
August is here, no wind, crazy heat, and big fish.
Bonito seem to rule nearshore waters this time of year, sometimes it's impossible to get bait passed them. With the bonies, come sharks and goliaths; this is a great month to target both. For goliath groupers I prefer to use a hand line with a 20/0 circle hook.  My anglers have a higher success rate with this method vs rod and reel. Search the beaches for snook in the trough before giving in and heading home. On the beach I like to use a fly rod with a Hamilton Eat Me in olive and white.  For spin anglers I like small Yo-Zuri jerkbaits and D.O.A. shad in pearl. The inlet fish will mostly be hitting croakers by this time of the year and if you are able to acquire the bait you will have no issue cranking up a giant snook. Remember to take care of the fish, they are carrying our future stock. Avoid holding vertically, use a BogaGrip, and be careful not to drop them in the boat. If you need to weigh your snook the West Palm Beach Fishing Club sells an awesome sling specifically made for weighing this fish.
With freshwater in the 90's, peacocks will be the main targets. I like to get out and fish jerk baits and shiners around docks. Occasionally this will produce a clown knifefish for you also.
Capt. Patrick Smith
CaptPatrick@swamptosea.com
www.swamptosea.com
561-503-0848