by Capt. Patrick Smith, Contributing Writer
It's finally winter and here's your fishing forecast. This time of the year I fish where ever the wind and tides allow. Nearshore, on the beach and in the inlets are all going to get fished on most days.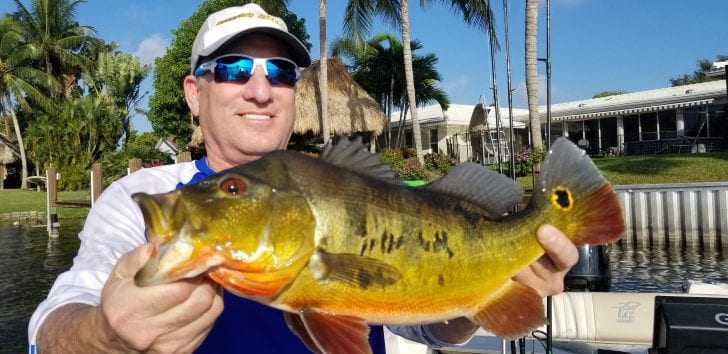 Nearshore and on the beach: check the shallow wrecks and reefs for bluefish and mackerel. A lot of times there will be small jacks and blue runners mixed in. Keep it simple as far as tackle. A light weight spinning reel and a chrome spoon with a single j hook will probably get you a ton of action. It's a fun time to throw topwaters also. I normally remove the trebles and replace with a single j hook in the rear.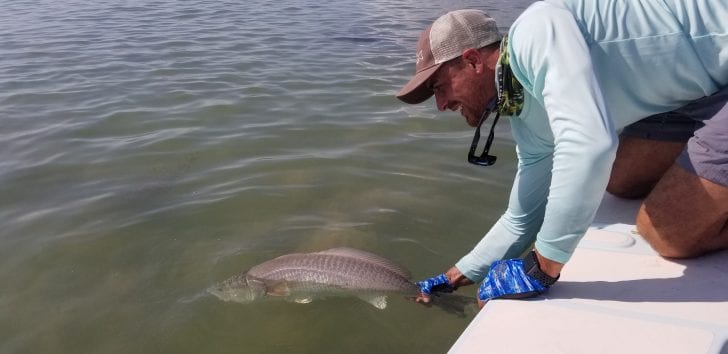 In the inlets, try bouncing jigs with shrimp or procure gel to load up on grouper, sheepshead, porgies, mackerel, snappers and many other species. I normally put a freelined mullet out while drifting the inlet and end up hooking snook, tarpon and giant jacks. Don't be surprised if you hook into a permit or African pompano while fishing in the inlet. It's deep and you just never know whats gonna be in there.
In the lagoon, deep bridges, holes and wrecks are going to be you friend. If you locate a deep spot surrounded by shallows, there's a great chance you will find snook and reds schooled at the bottom. Try the same technique of a shrimp tipped jig and drag it through the mud. All the usual suspects will be around and I would expect to catch all the other species 5 to 1 over snook. If you have big snook on your mind I would suggest fishing a chunk of ladyfish around bridge pilings. This method has caught some real winter time giants.
In the Everglades, as the water continues to drop the fishing will get better. It's easy to have your best day of freshwater fishing almost every day from now till May. Oscars, bass, pickerel, cichlids, peacocks, bowfin and more are available almost every day. Top water poppers, super flukes and very light weight fly rods are all excellent choices.
 
Capt. Patrick Smith
www.swamptosea.com
561-503-0848
captpatrick@swamptosea.com