by Capt. Patrick Smith, Contributing Writer
March madness is upon us! The mullet are heading through town again and all the big lagoon monsters are excited about it too. Although it's gonna be windy, the water is warmer and the snook and jacks will be fired up. The name of the game is heavy tackle and big baits, whether artificial or live; the plan is the same. Docks, seawalls or anywhere else with current, fish the direction of the tide and be ready because these fish will take you to school quick. Out on the beach, spinner sharks will be around and ready to play on bait, fly or popper.  You don't need a boat to capitalize on the beach action either. Bluefish, ladyfish, sharks and other targets will be patrolling the surf line. Try a crippled herring or chrome spoon with a short wire trace. If you use j hooks instead of treble hooks it makes dehooking and getting back in the game safer and faster.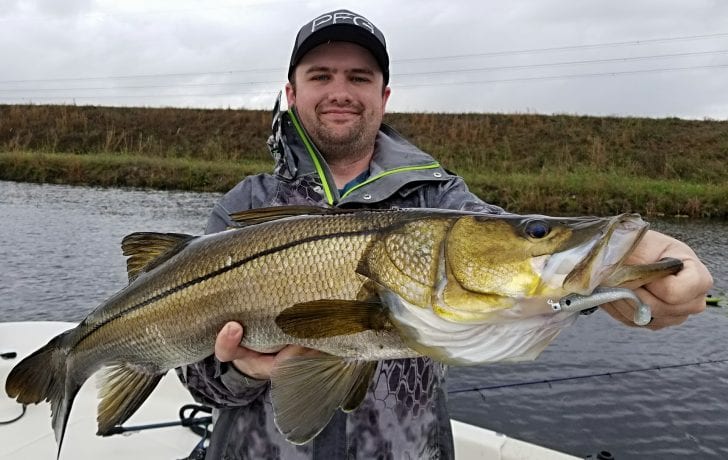 In freshwater, the peacocks will be enjoying the warm up and it's a great time to target them before they start to spawn. Rattle traps, and on warmer days – poppers will get it done on the artificial side. For live bait, small cichlids, tilapia and shiners pitched to docks and seawalls will have you tight quick. Osbourne will still have a good sunshine bass bite. Troll a bright colored crankbait through the shad schools and hang on. For the fly anglers, I would throw large olive and tan baitfish flies and fish them methodically and slow around the docks and bridge pilings. The Glades will still be great fishing with Oscars, bass, bowfin and snook.

Be safe out there
Capt. Patrick Smith
Captpatrick@swamptosea.com
561-503-0848