By Russ Jones:
Florida is a tale of two worlds. Southern Florida, a region that begins somewhere between Orlando and Ocala, is vastly different than communities to the north and along the Panhandle. What some call Old Florida, these towns established way before Mickey Mouse took up residence at Disney World in Orlando.
Following Mickey came other theme parks, high rise condominium complexes, and Lamborghini's that forever changed the southern part of the Sunshine State, but communities to the north found a way to maintain a semblance of what attracted so many years ago.
In a region known as the Forgotten Coast, Apalachicola rests in the middle of the Panhandle on Florida's northwest coast in southern Franklin County. The greater Apalachicola region is one of the earliest populated areas in Florida, dating back to 1831.
The coastal communities of Apalachicola, St. George Island and Eastpoint, the heart of the Forgotten Coast, offer an authentic taste of Florida's Gulf Coast.

Houseboats at River Watch
Just a block from the main shopping and dining district of Apalachicola is Houseboats at River Watch on Water Street. Proprietor Karen Hoff offers four floating homes with waterfront views of the Apalachicola River.
One is a 500-square-foot home named "Rebels' Rest" (VRBO – 1029857) that boasts magnificent sunrises and sunsets, a daily parade of fishing boats, and a variety of wildlife that rivaled any National Geographic episode.
Karen moved from New Jersey in 2012 as a tourist looking for permanent housing. Attracted to the history of Apalachicola, she purchased the home she was renting and the accompanying marina. Since then she's added three other floating homes ranging in sizes.
"People come visit because they are seeking something low key," she said. "They like the adventure of it and looking for a place they can watch the river traffic, the wildlife and relax."
Each home features a fully equipped kitchen, cable television, the Internet, comfortable beds, general living space and a deck overlooking the river.
Oh, and fishing rods.
Because most of the fish you might catch off the deck are likely going to be gafftopsail catfish, you'll need a guide to find trophy fish and varieties worthy of the dinner table.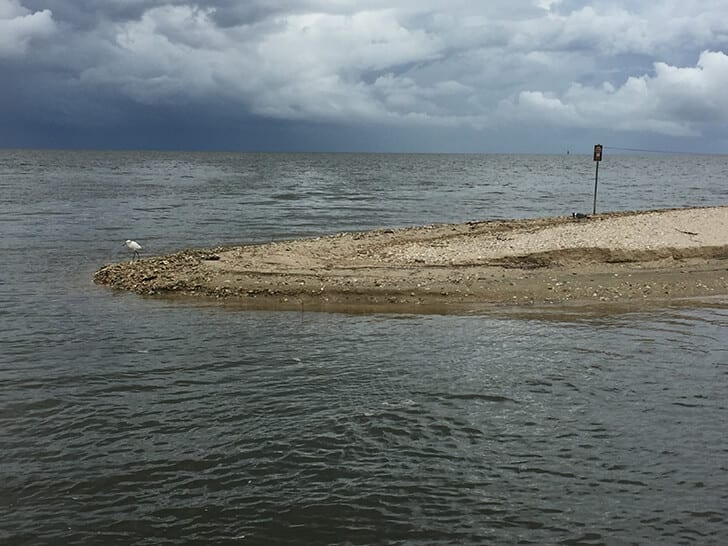 Fishing Off St. Vincent
Born and raised in Apalachicola, Capt. Rudy Gay operates Apalachicola Charters. Years ago, Capt. Rudy's family members were caretakers for St. Vincent Island, one of four barrier islands close to the mouth of the Apalachicola River.
In 1968, the U.S. Fish and Wildlife Service purchased the island for $2.2 million from Henry and Alfred Loomis. The 9-mile-long island was converted into a National Wildlife Refuge.
Gay often guides fisherman off the shores of St. Vincent in his 24' Kenner searching for redfish, speckled trout, flounder and sheepshead, using shrimp as bait.
"There is a natural beauty here. It's very pristine, " said Gay. "We don't have trash floating around in the water. There is a lot of good fishing in this area."
Tripletail – Love At First Bite
Capt. Jonathan Creamer has fished for tripletail since he was a kid. With a bumper crop of this great gamefish in Apalachicola Bay over the last few years, it has come into the spotlight for anglers with fly rods as well as conventional tackle.
Aboard Capt. Jonathan's 24' Glasstream, we ran an extensive circuit of vertical structure seeking out tripletails where they hold. Capt. Jonathan guides through several lines of crab traps—about 50 in all. The rig we fished was a simple live shrimp under a popping cork.
"You need to get the bait as close to the trap as possible without getting snagged," said Creamer. "Pop the line. That rattles the cork and attracts the tripletail."
Tripletail must be at least 15 inches long to keep.
"The tripletail puts the grouper to shame," said Capt. Jonathan. "It's been like a highway down here of people trying it out. It's become very popular lately."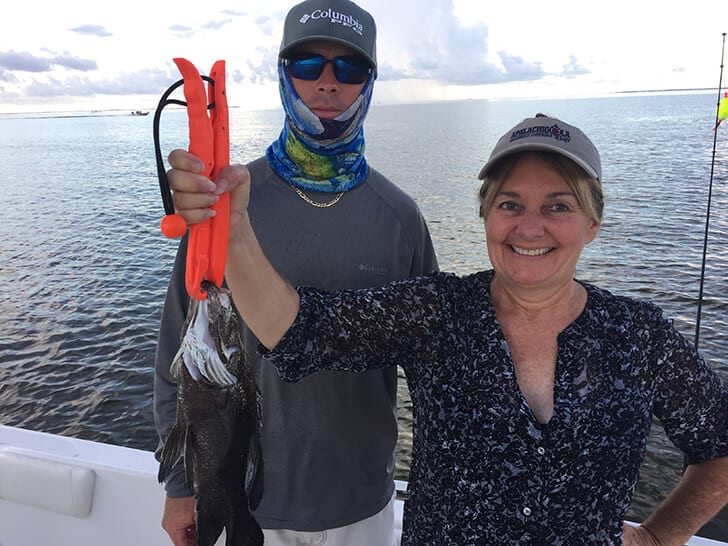 Apalachicola River Cruises
Capt. Skip Shiver is a fifth-generation Franklin County resident who grew up on the water. After years in the offshore charter industry, law enforcement and as a Florida Fish and Wildlife officer, Skip launched Apalachicola River Cruises.
Capt. Skip leads tours aboard the restored "Miss America," a Dutch-built beauty straight from the Netherlands. Skip's love and knowledge for the area and its waters are unmatched.
During his tours across the brackish river, Skip points out the importance of the marshes to the ecosystem.
"As water comes down it floods our flood planes," said Shiver. "It picks up the nutrients and sediments that have been waiting for the high waters."
Those nutrients then feed the oyster beds for which Apalachicola is known. Passengers get to see the naturalbeauty of the Apalachicola River and learn about the area from the vantage point of Skip's boat.
While Apalachicola rests in the Sunshine State's so-called Forgotten Coast, the quaintness of this piece of Old Florida leaves lasting memories. This southern town with a strong maritime culture is the complete package, leaving visitors longing for more – hook, line, sinker and oyster.
---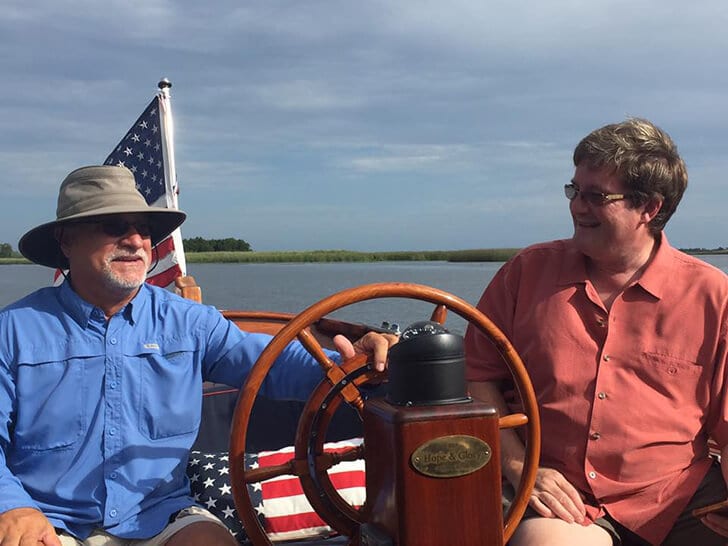 For more information:
Apalachicola Bay Chamber of Commerce & Visitor Center
Executive Director, John C. Solomon 
122 Commerce Street
Apalachicola, Florida 32320
(850) 653-9419
execdirector@apalachicolabay.org
Info@ApalachicolaBay.org
Houseboats at River Watch
Karen Hoff
309 Water Street
Apalachicola, Florida 32320
908.432.4040
shadowlawn1@comcast.net
VRBO.com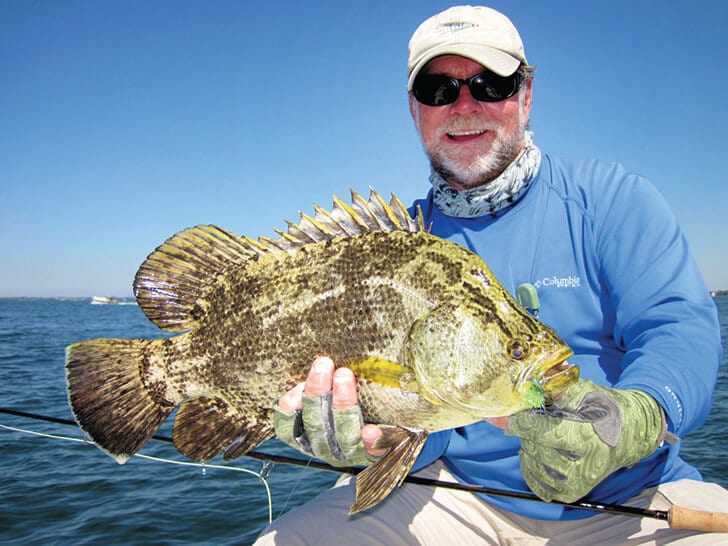 Apalachicola Charters
Captain Rudy Gay
850.653.5028
ApalachicolaCharters.com
Salty Charters Florida
Captain Jonathan Creamer
850-653-6332
saltychartersflorida@gmail.com
SaltyChartersFlorida.com