Southern Zone Fishing Forecast April and May 2016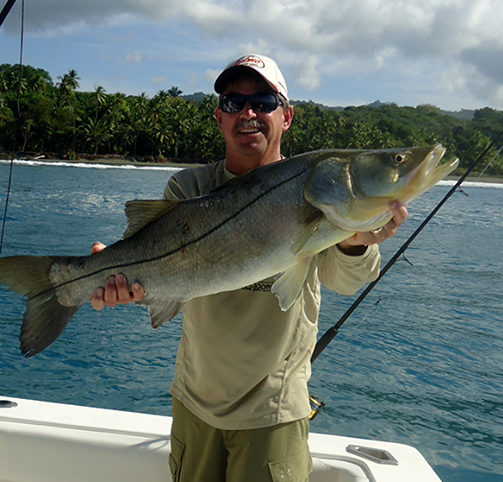 April can produce some of our biggest numbers of sails for the year. We had a tournament a few years ago in mid-April where every boat in the competition raised over 50 sails daily. The marlin numbers peak a little in April but not in huge numbers. The southern zone is blessed with lots of inshore areas to fish and a year round population of all species. Roosters will be roaming the surf line and camped out over the volcanic reefs. A variety of snapper will hit dinner plates with the Cubera being the more sporting and plate size Pacific yellowtail the tasty one. Grouper gather up in April and good numbers come in this area in three to four hundred feet of water. Deep jiggers will find them with some snapper, amberjack, tilefish and an occasional barrelfish at those depths.
May is a month when everything changes down south. Most of the large groups of sails have moved on or are moving on sometime after the 15th of the month and the rainy seasonal marlin have not arrived yet. Schools of tuna may begin moving through with the dolphin, with bigger schools of tuna showing in early June. As the rainy season begins and most of our rain falls at night, snook will be cruising the areas where freshwater is running into the Golfo Dulce or the ocean. As the beachside lagoons swell and break through to the ocean, it is a smorgasbord of opportunity for snook, jacks and snappers.
Todd Staley
Fishing Director, Crocodile Bay Resort