Southern Zone Fishing Report and Forecast December 2015 and January 2016
I've got to wipe some dust off the old crystal ball to forecast December and January fishing. The only reason it's dusty is from the lack of rain caused by El Nino. This time of year is always one of my favorites because things really start to move on the water in southern Costa Rica. Besides fish moving into the area, crews all around are getting boats and tackle ready for the season.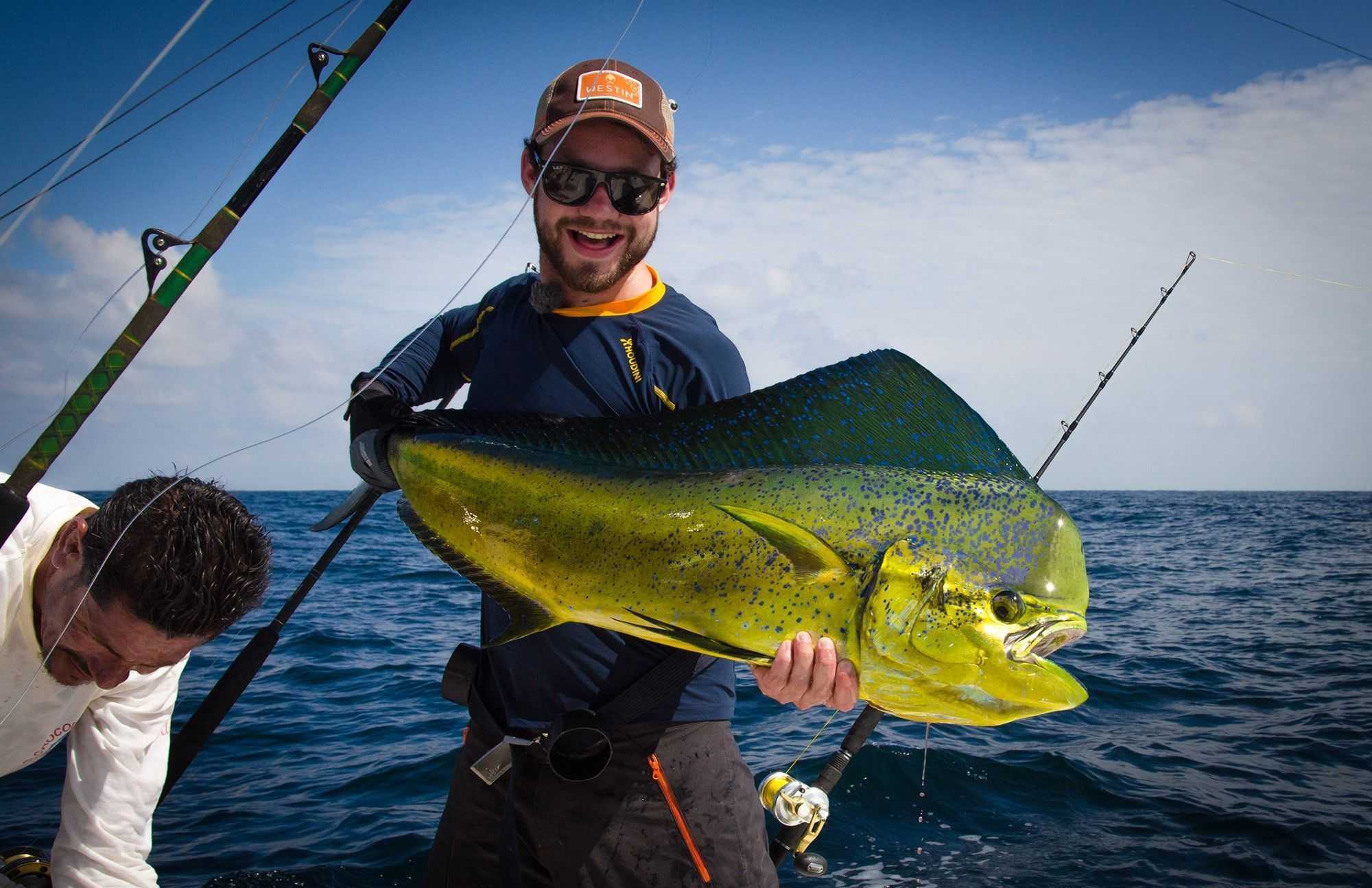 Generally healthy size dorado are running around like rats offshore, averaging better than 20 pounds and some pushing upwards to 60. Or better. The blue marlin are hot on their trail, gulping them up and getting fat. Schools of yellowfin tuna begin passing through now and then. They are also on the marlin's get fat list. Sailfish will be roaming around but not yet in the big numbers that made Costa Rica famous.
Inshore activity is a year round thing here but December does produce some nice snook for surfcasters. There will not be lots of them, but there is a chance at a quality fish. Jacks, roosterfish, and corvina will also be in reach from shore. Look where the locals are fishing. They are looking for a meal and really know the waters. Don't be afraid to ask them for advice. Before I spoke Spanish, I've had as little communication as someone pointing to a lure in my box and I caught fish. If you get over a reef, snapper, pompano, jacks, and roosters will stretch your string.
In mid January the dorado and marlin will begin to thin out and the droves of sailfish will begin to show for the next four months. I have been watching this pattern for nearly two decades and hopefully El Nino doesn't turn me into a snake oil salesman instead of a fortune teller.
Todd Staley
Fishing Director, Crocodile Bay Resort
todd@crocodilebay.com 506-8826-9658