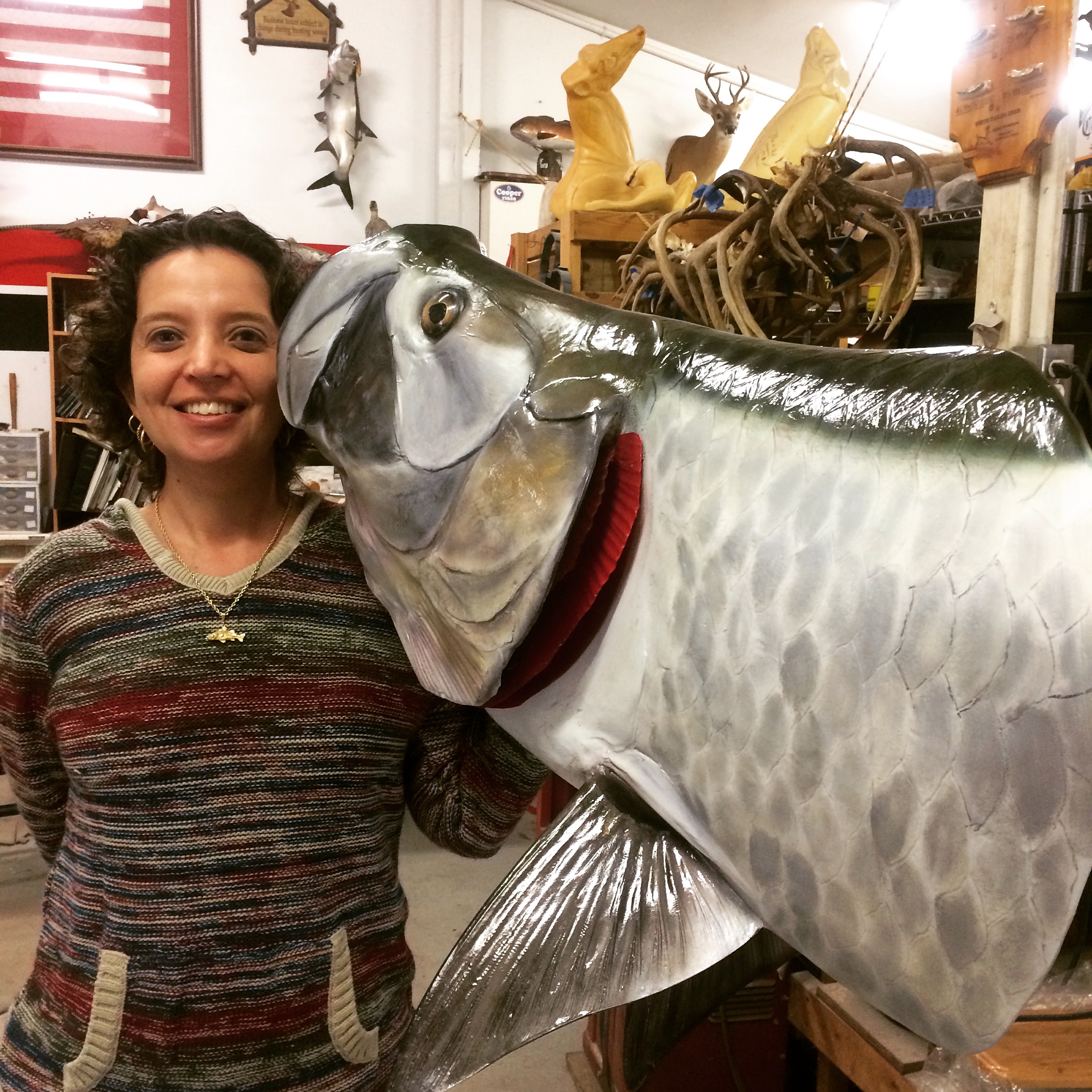 I would like to talk about how we struggled to get through winter. The big problem with that is we're in sunny SW Florida. We did have a couple cool days, but for the most part we had a very mild winter. It did drop the water temperatures enough to shut the Snook down. However, our water temperatures are back above 75 degrees and Charlotte Harbor is alive! This is by far one of my favorite times of year to target Snook. The opportunities are endless during the spring, from the rivers to the flats. I grew up fishing the Peace River, so this time of year I find myself fishing that area a lot. Normally the rivers hold good numbers of Snook till the end of April. However, if we have an early rainy season, it will push them to salty water. Summer is spawning season and these guys require a high salinity level to have a successful spawn.
My preferred bait this time of year is Scaled Sardines, AKA Pilchards, Greenbacks, Whitebait or Shiners. It seems everyone has their own name for them. You cannot buy these guys at your local bait shop, so you are going to have to put in some work. Another great bait is Pinfish, and yes you can buy these guys. Check with your local bait shops for availability.
During the spring our water much cleaner, so I suggest using a fluorocarbon leader. I normally use 30# teamed up with a 2/0 circle hook. My rod and reel of choice is a St. Croix Tide Master 7' Med. Power Fast action with a Daiwa Saltist spooled with 15# J braid line. I find this combo works very well for all the inshore fish. I have also landedTarpon up to 30-40# on this set up.
The redfish bite has been consistent this spring also. I have been having my best success around the creek mouths on the outgoing tides. As the tide gets lower, pot holes and flats close to the creek mouths have been producing. On the incoming tide, mangrove shorelines have been producing good numbers of fish. Pilchards and pinfish have been working very well. Shrimp have also been working very well, as it's hard for a red to refuse a shrimp.
Keep your eyes open for Cobia this time of year also. It never fails, I always get caught unprepared. These guys just seem to show up out of nowhere. The bars along major grass flats is a great place to find cruising fish. Anything that stirs up the bottom will get their attention. I've caught these guys on a wide variety of baits. Anything from a large shrimp to a piece of cut bait. Also look for big rays and Manatees. Deep water and structure such as channel markers will also hold fish. When looking in the deeper water look for bait schools. As we get further into spring and summer, look for the fishing to continue to heat up.
If you would like to experience some of SW Florida's finest fishing, give us a call or send us an email. All of our charters are private and customized to fit you and your party's needs.
Capt. Dave Stephens, 941-916-5769, www.backbayxtremes.com