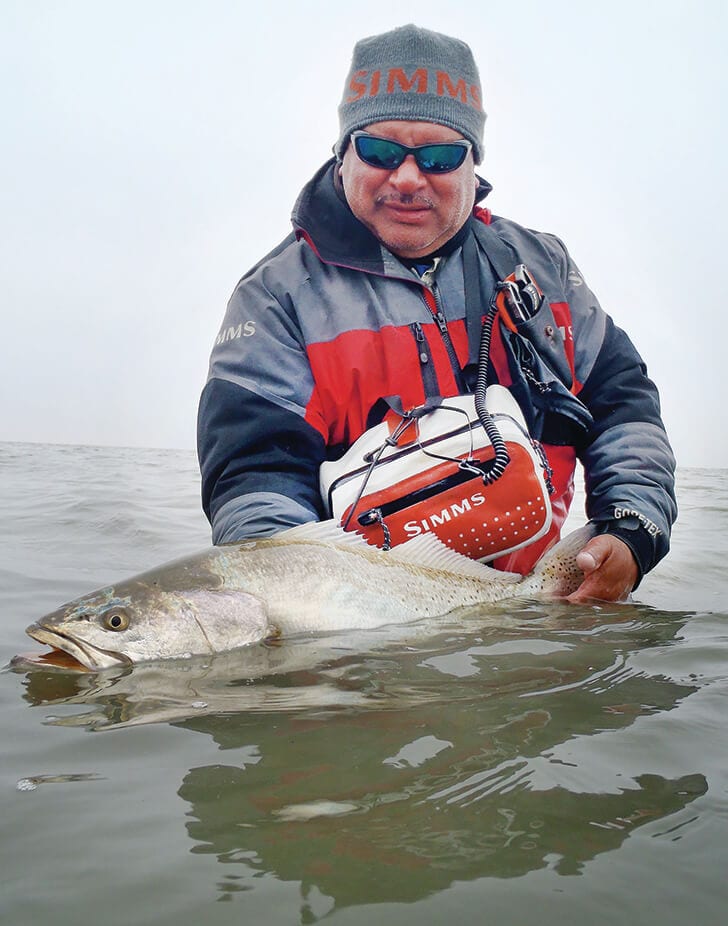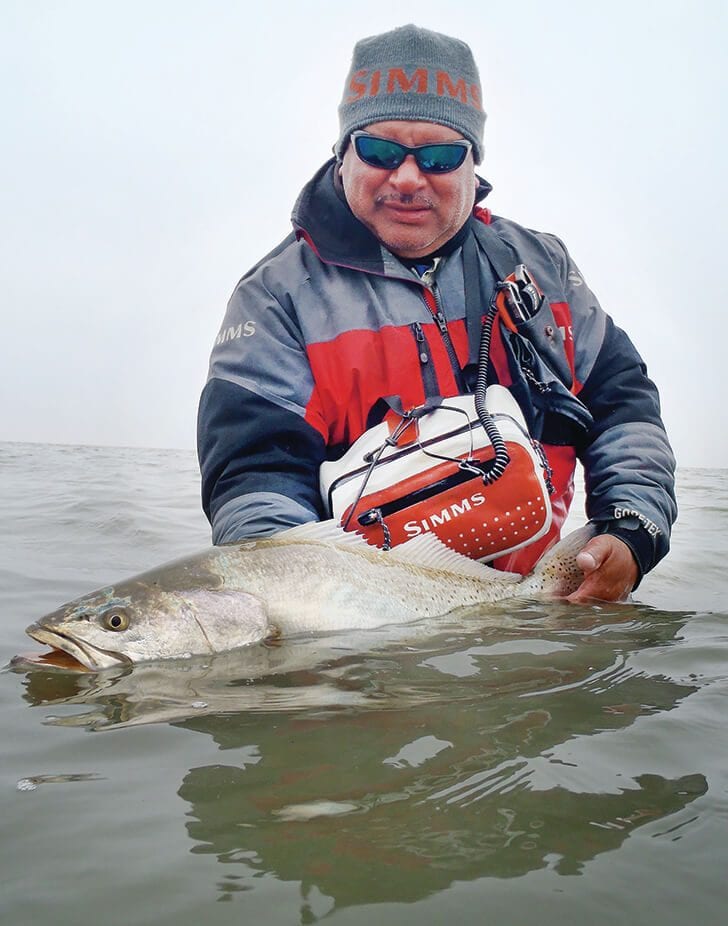 Spring temperatures can swing widely; the morning can start very cold with late season frontal passages, or strong winds with clouds or fog. Even warm days on the can feel cold due to the water's ability to cool the near surface layer of air. However, those cold mornings can warm to hot afternoons and back to cold.
First start with a thermal layer that breathes well that can be worn on its own if it warms up. I prefer merino wool for this, but cotton thermals are fine as well if that's your budget. The merino seems to wick and dry better and is comfortable in a wider range. Next comes a hoodie of some sort, whether that be heavy cotton, fleece or poly, and on your legs either poly sweats or jeans are usually enough for spring.
The hoodie will be a welcome addition over your hat of choice at dawn, during high winds, or evening low-light conditions. The final layer should be some sort of windproof and waterproof layer. For wade fishing or rough water conditions, I like a pair of Simms fishing waders and a jacket. I can't stress enough how important it is to block the wind and water on the top layer.
Spring fishing brings variable conditions that require you to layer your clothes so you can adjust through the day. The mornings may be cold, but the mid afternoon leaves you peeling off clothes and sweating. You'll be ready if you layer.
Tobin created TroutSupport.com – Tech Support for inshore fisherman wanting to take it beyond the basics.