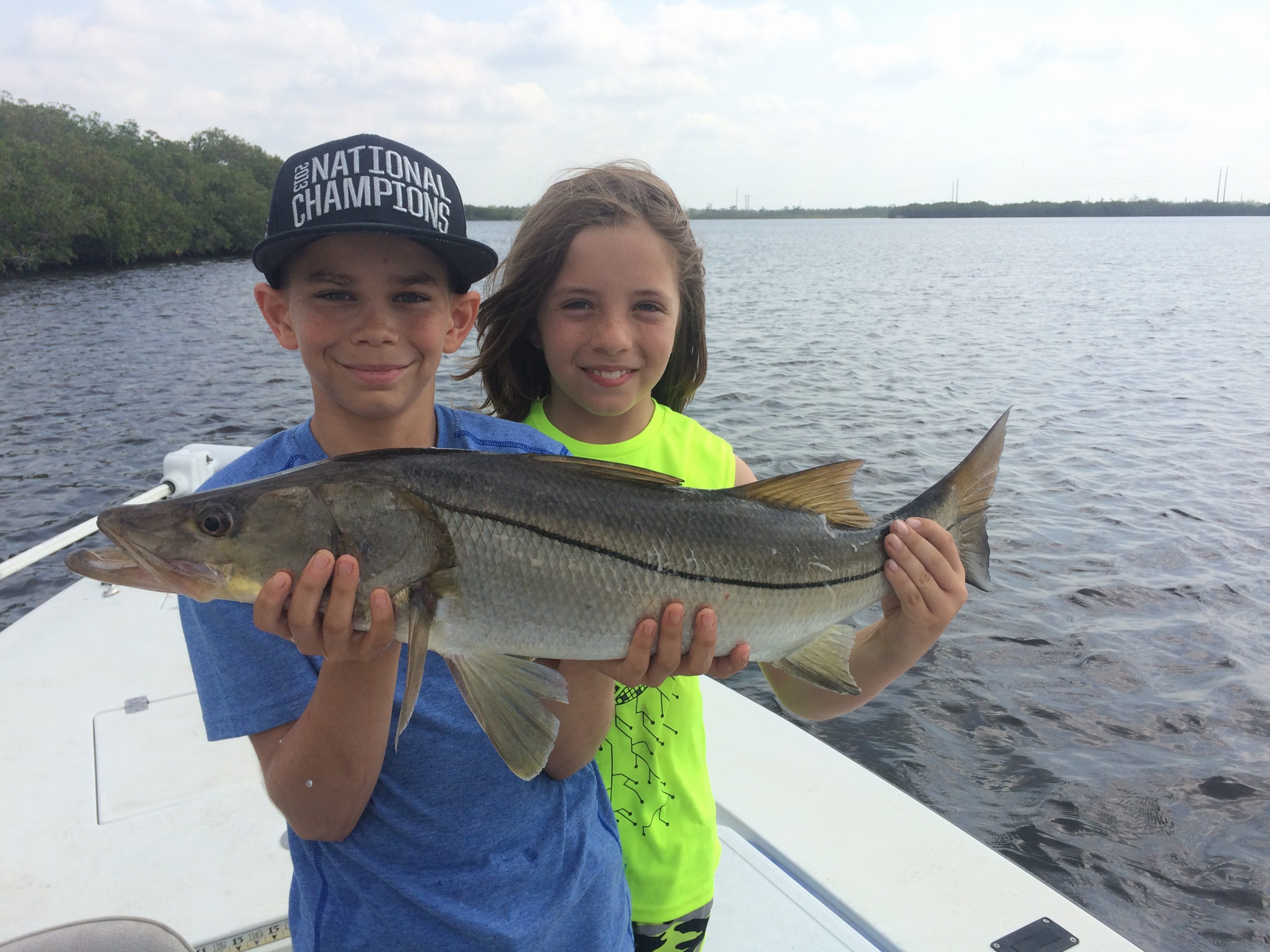 Well fellow anglers, I hope it's not just me? I feel like we have a had very windy Spring. However, the snook fishing has been outstanding. We have put clients on some monsters this year! Also, experiencing many days with double digit fish over thirty inches. As we flip the calendar to May, we should continue on this trend. Look for fish to start moving closer to the gulf for the summer spawn. This doesn't necessarily mean all the fish are heading out. As the water warms I tend to focus more on the barrier islands that have a little sandy bottom. The river bite seems to slow down and my bait of choice this time of year is pilchards. I will also use bigger pinfish at times, generally when I'm fishing deeper waters
Redfish has been doing good. It seems lately I have had to work a little harder for them. Most of the fish we have been catching are in the mangroves on the higher water. On the lower tides, potholes and the deeper points have been holding fish. If you don't have much luck with live pilchards, try a shrimp or cut bait. It's pretty hard for a red to turn down a big fat shrimp. If we start getting some rain enough to stain the water, that seems to always help the redfish bite.
Another summer fish that should be showing up is Mangrove Snapper, the Crappie of saltwater. These little guys can be tough to catch in the clear water. If you're having a hard time getting them to take a hook, try down-sizing. Sometimes dropping down your leader and hook can make a huge difference. I have dropped down as much as 15# fluorocarbon and a #2 hook. Small pinfish and pilchards are great bait. Small pieces of cut bait also work well.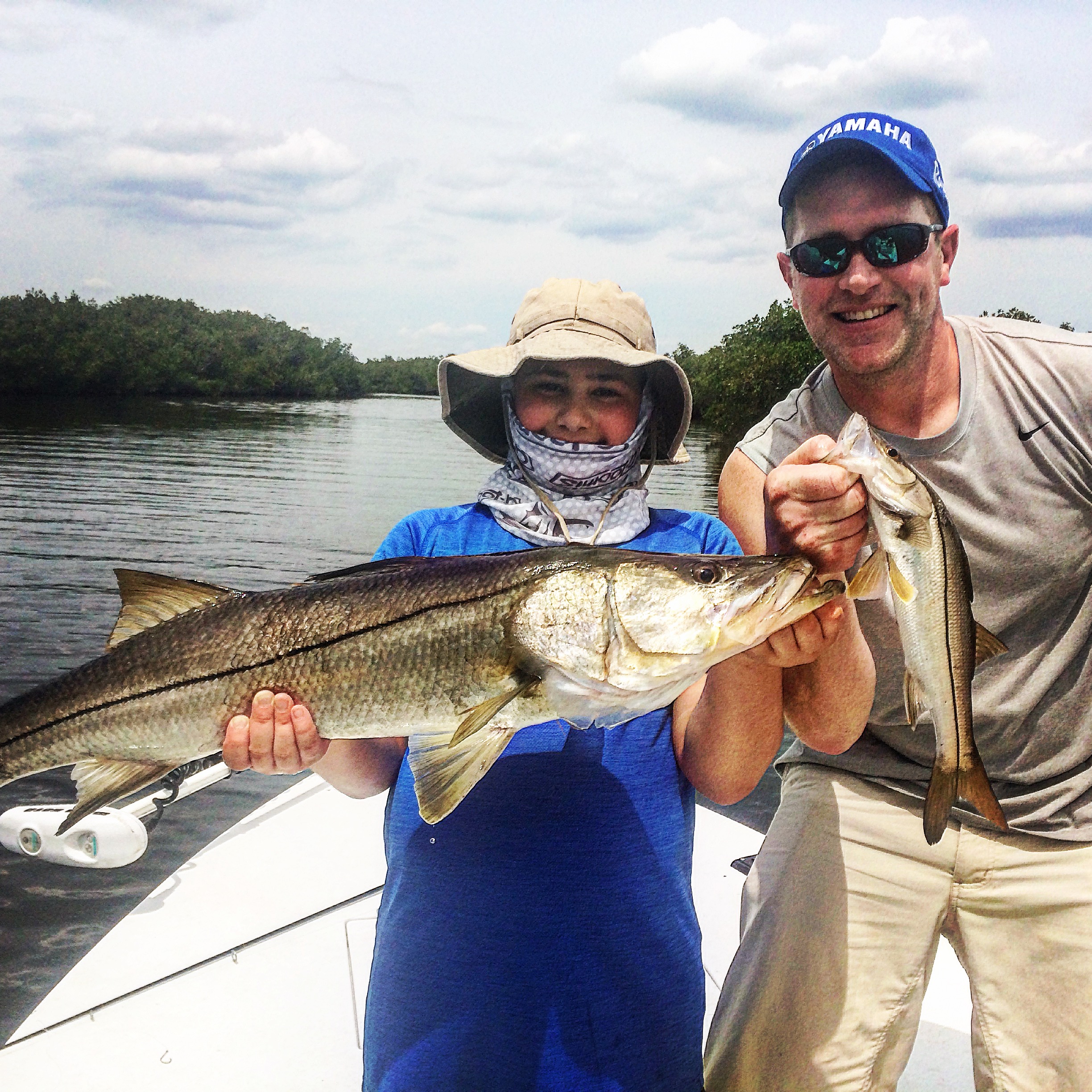 It's hard to write about fishing in May without writing about Tarpon. This is the time of year when the silver king starts to show up in big enough numbers to fish. Normally the beaches see the first action in our area. Small crabs and thread herring fished under a float is the baits of choice. I have had success with tarpon in the harbor this time of year. Sometimes the biggest secret to finding and catching these guys is to burn some gas. Grab a 6 pack of beer and go for a boat ride, especially if you get a nice calm day. Don't forget to upsize your tackle. If you can get away with 80# fluorocarbon that's what I would recommend for your leader. If your just not getting the bite, maybe drop to 60#. You might have some fish chew your hooks off. They have a very abrasive mouth. Circle hooks will help getting a better hook up on that lighter leader. Please be considerate to other anglers, treat them like you want to be treated.
If you would like to experience some of Southwest Florida's finest fishing, give us a call or send an email. All our charters are private and customized to fit you and your party's needs.  Capt. Dave Stephens, 941-916-5769, www.backbayxtremes.com