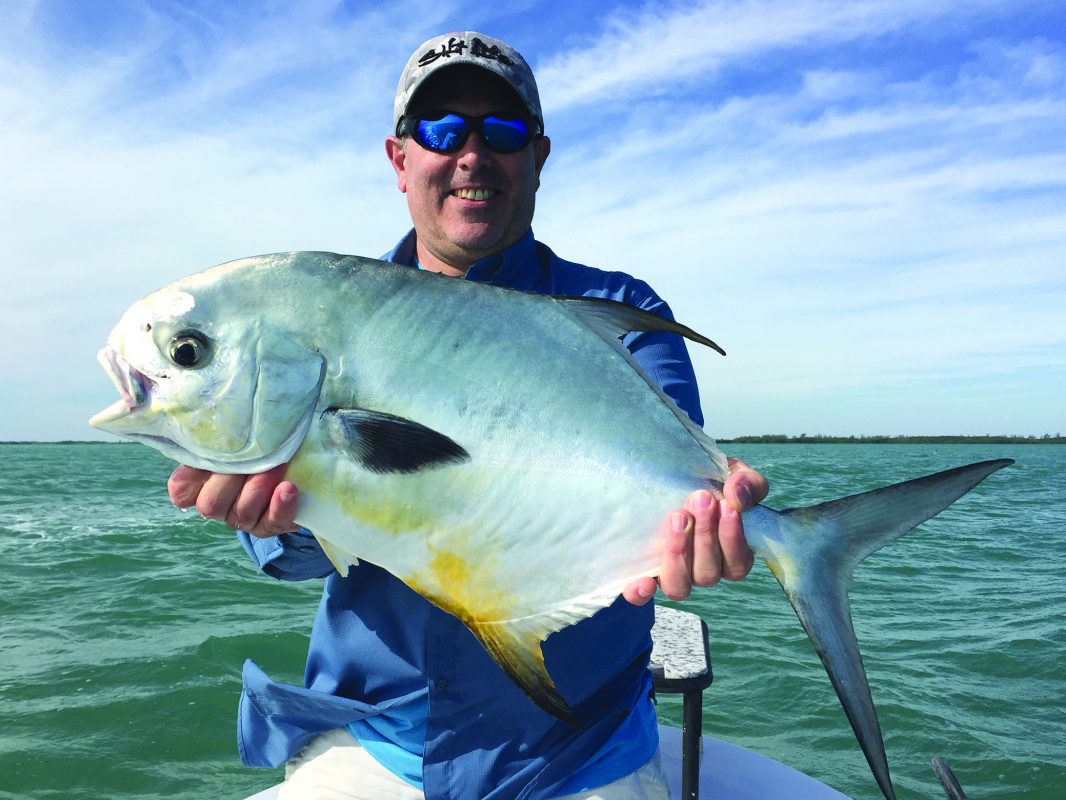 What can I say; Spring is my favorite time of year. The cold fronts are passed us, the water temperatures are warming up, and the fishing is HOT!
Coming off a pretty windy March with some minor fronts that made fishing challenging at times, over all we had a good March with great permit and bone fishing. The tarpon fishing has been steady off the beaches and the inlets, as well as in Everglades National Park.
From now (April) until the end of June and leading into July, most of my angles are coming down for the tarpon migration. You can find this happening up and down the coast of Florida, but the place to be is in South Florida. People come from all over the world just to chase tarpon with a fly rod. This is my preferred way of catching them. There's nothing like seeing a hundred pound tarpon eating a well-presented fly, especially in crystal clear water.
For the non-fly anglers, we are catching tarpon live bait as well as artificial baits. Some of the best baits to use in April are live mullet, or live blue crabs. Pinfish are also a great bait to use if you can't find any mullet or crabs.
It always seems like crabs become a high commodity during tarpon season, and the local bait shops run out fast.  It's also good to have a variety of baits, because you never know what tarpon will be feeding on that day.  Having a variety of baits will increase your chances at catching fish.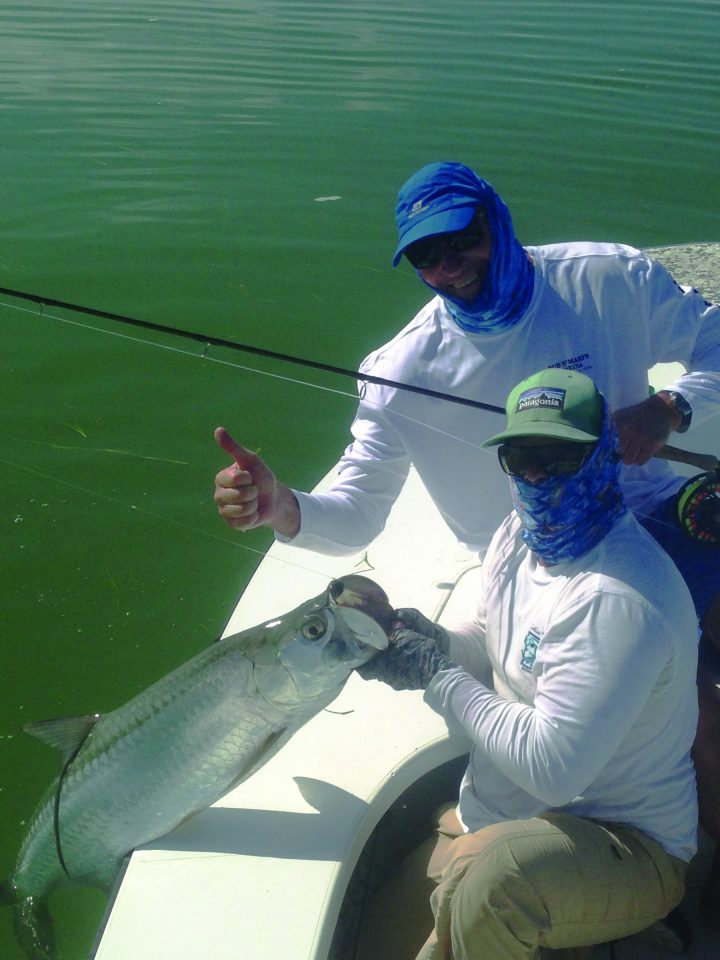 Bone fishing will continue to get better and better in April especially with the water temps warming up the flats.
Permit fishing will stay consistent through out April, but at times can also be challenging due to there spring time spawning. Permit head offshore into deeper water and local wrecks to spawn. You if you know where to look for them, you can find them in the hundreds.
Cheers,
Capt. Raul Montoro 
Shallow Tails Guide Service, Inc.
(786) 390-9069
Professional affiliates: Yamaha Outboards, Tibor Reels, Patagonia, Simms Fishing, Okoma, Ahab Custom flies and Rods, Sage Fly Rods, Smith Optics.