By Braeden Smaykiewicz
The birds welcome you in the morning to the warm spring air and the wind barely blows in your face as you walk past that door in to the driveway and you realize why the birds are chirping, why the air is warm, and why you are walking through that door in the morning to your car with a smile on your face.  This means that spring is here and what comes with spring is loads of fun because schoolies are in and no one has been waiting as much as me to be able to finally hold a Striper in my hands. To feel the slimy scales on my hand as I release it back into the water where it swims off. To feel the cold ocean water because the powerful tail splashes you uncontrollably, and at that moment you realize how lucky we are to be able to catch these creatures every year.
The springtime is an amazing time of year for many reasons, one being that fishing has started and that the Stripers have made their return.  Other reasons are that it starts to get warm and that it is almost time to go beaching on the amazing beaches of Cape Cod and the Islands.  My most favorite part about the spring by far though has to be that the Stripers are in and many other types of fish like Bluefish.
Stripers are a fish that have a special connection with me because I have fished for Stripers my entire life and there is nothing that fights like a 30 inch Striper in shallow water. I also like fishing for Stripers because it is a challenge to catch a big Striper that you can brag about.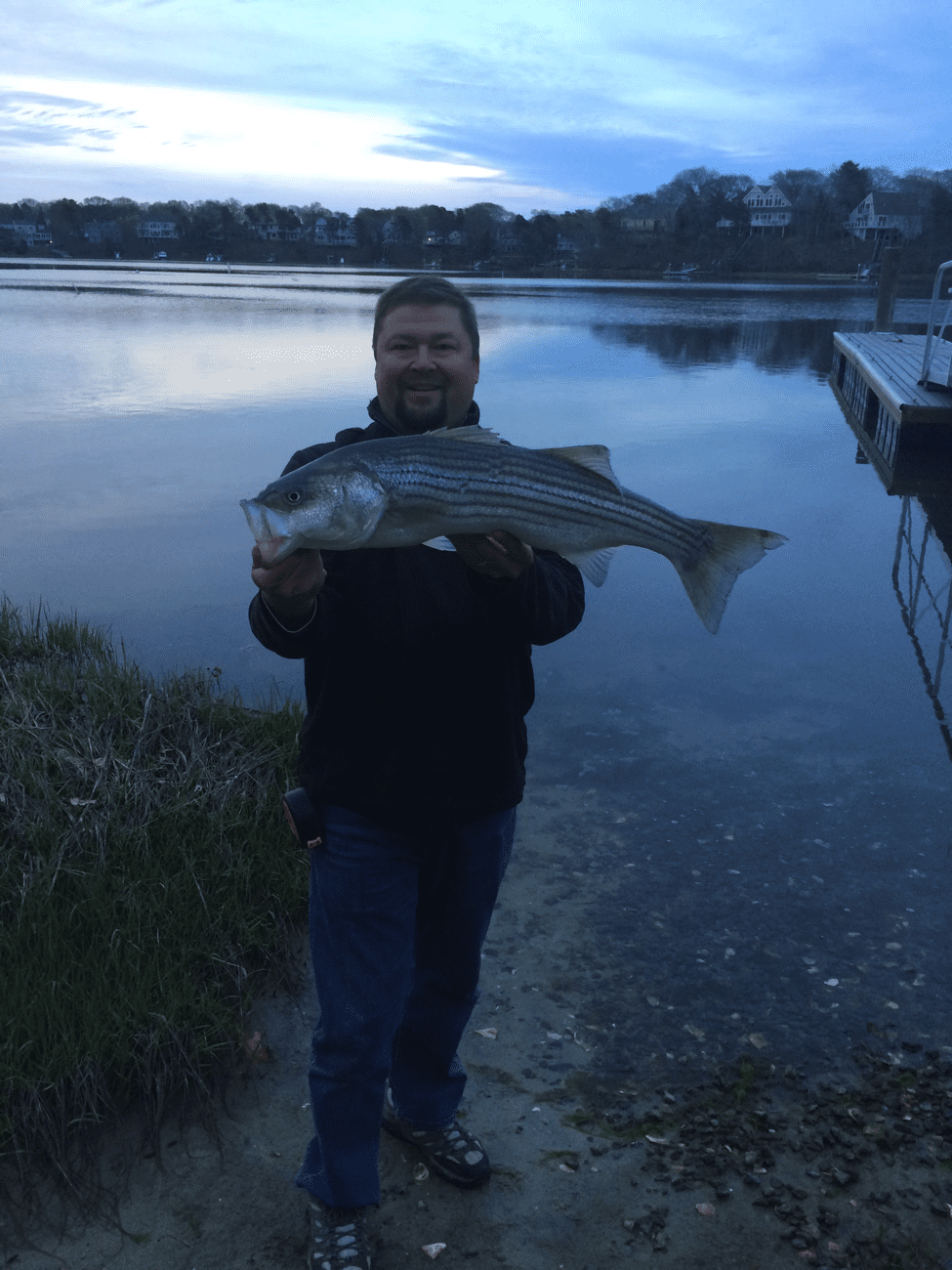 Some lures that are really good for Stripers are smaller soft plastics that match what they are eating. So if the silver sides are in then use a lure that is silver and looks like a silver side or a lass minnow.  Other things that are really good and fun for Stripers in the morning are top water plastics because it imitates a hurt bait fish splashing on the top of the water trying to get away from the fish.  They don't work that well though in the midday because by then the fish aren't eating as much then in the morning and night so they won't go after it, they will wait for something to go by them and then they will strike.
I hope these tips help you and I hope that you had a successful spring and I hope that you have a successful June.
---
Braeden Smaykiewicz is a 14-year-old avid fisherman. He began fishing at 4-years old and has experience catching everything from fresh water species to saltwater, inshore to offshore.