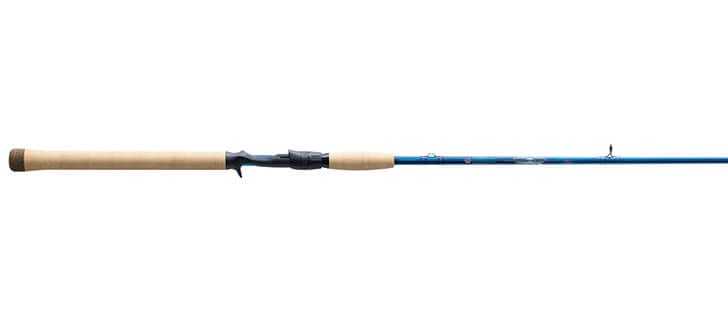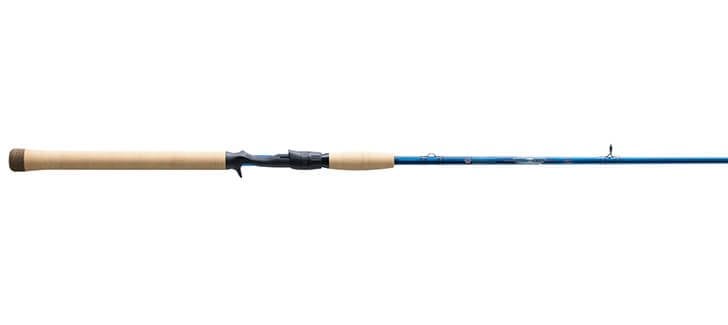 Legend Tournament Inshore rods are the blending of the inimitable sensitivity, power and durability of St Croix's Legend Tournament Bass and Walleye series with components and technology suited for saltwater environments.
With good looks and a high-performance feel, the Legend Tournament Inshore was awarded Best Saltwater rod at ICAST 2017. The eye-catching "Belize Blue" blanks are crafted of SCIV graphite using Integrated Poly Curve tooling technology and engineered to eliminate all transitional points, which fosters smooth action, increased strength and sensitivity.
They are surprisingly lightweight, yet durable, and are equipped with a Fuji TVS blank touch reel seat on spinning rods and PTS blank-touch reel seat with built-in hoods on casting models. These new Fuji seats are designed to stand-up to the pressure of hard-fighting inshore species. Kigan Master Hand Zero Tangle guides and a Kigan titanium hook keeper provide 100 percent corrosion protection.