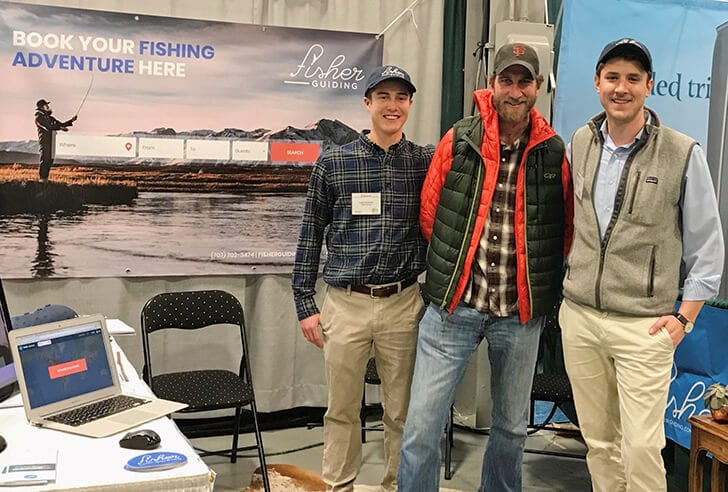 Winter is a time when many of us don't get out to fish like we normally do. Whether it's due to weather, or if something else has you sidelined from fishing, here are some ways to use what's typically the off-season in the northern United States to get ready for what's ahead. Like preparing gear and mapping out your plans the night before a day trip, winter can be the prep stage that leads to highlight moments of the year.
Attend Events and Connect in Clubs
Fisher Guiding's team was just at The Fly Fishing Show in Edison, New Jersey, the world's largest fly-fishing-only event. Anglers walked the aisles meeting guides and lodge representatives and scouting out locations for trips. Casting ponds stayed busy for customers to try out gear or receive instruction on their technique. Special show-only deals at events like this give attendees a chance to book trips at a discount or stock up on lures, flies, gear, and apparel.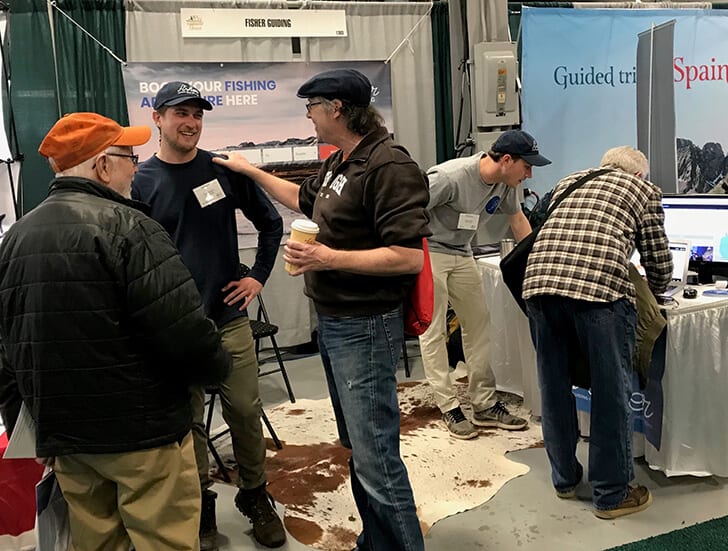 Regional clubs like the Delaware Valley Women's Fly Fishing Association, Muskie's Inc. Chapter 50, or Salty Flyrodders of New York also hosted booths at the event, giving anglers a way to tap into fishing communities around them.
Trip Planning
When you can't make a winter escape happen, sometimes having an exciting trip to look forward to is what gets fishers through downtime. Many of our users on FisherGuiding.com have been booking dates for the peak season ahead of time for peace of mind.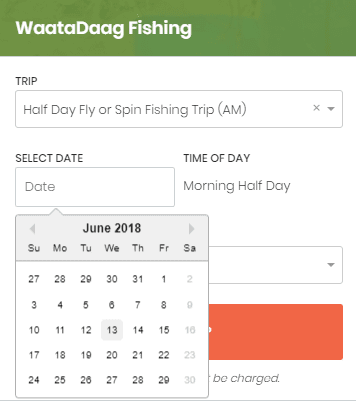 On the guide side, it helps to be active at events or online, sharing quality photos from last season, advertising the coming season's schedule, and working to get peak dates booked. Guides partnering with us on Fisher Guiding have the ability to showcase their trip options and fishing photos, display available dates ready to be booked, and confirm trip requests for those dates. Rather than chasing customers for a deposit, guides have one less thing to worry about, since deposits are paid as a part of the confirmation process when a trip is booked.
After getting a trip booked with a guide in a new destination (and not having to worry about plans while traveling), it's a good time to research other things to do. Many fishing guides or charter companies are happy to give local recommendations. If fly tying is a hobby or you want to use a trip as an opportunity to try out new gear, now is the time to ask guides what flies to tie or research gear that you want to try out in 2018.
Try Something New
If you've never been ice fishing, an adventure on the ice may give you a new favorite fishing season. Spring, fall, and summertime fishers discover this every year, and a guide service like Fish Nerds Guide Service (Conway, New Hampshire) makes it easy to learn with the right tools, instruction, and a shanty if needed to stay warm.
Or, maybe you only fish with either spin or fly fishing gear. Use this time to learn the basics of another style so you can enjoy both. Some fly fishing guides offer instructional courses on fly fishing or fly tying, for instance (see examples from Old Dominion Outfitter and Guide Service in Central Virginia, or The Sporting Gentleman outside of Pennsylvania).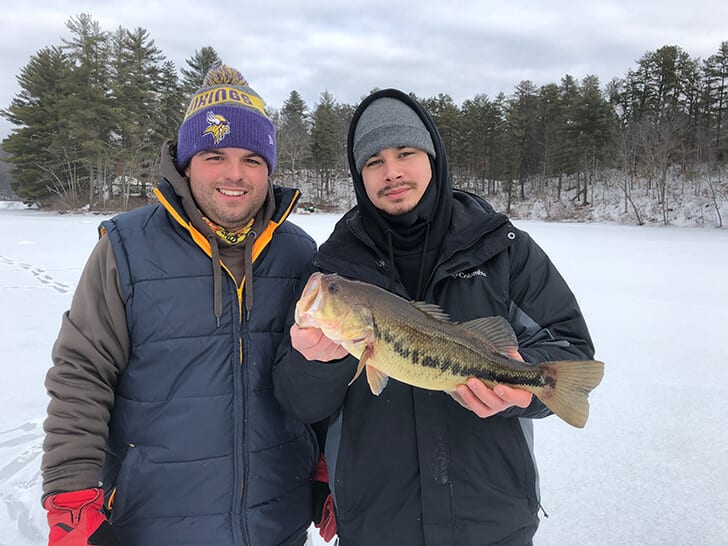 Watch and Learn
There's no shortage of fishing personalities on YouTube with fun videos to pass the time. Every year, events like the Fly Fishing Film Tour and the International Fly Fishing Film Festival are getting more popular too and creating community around watching incredible angling short films. Or, follow a blog like DockTalk365 that profiles anglers and fishing in different locations every day.
Some of the best parts of fishing are the community, the stories, exploration, and anticipation. So even if fishing locally is unlikely right now, keep growing your passion and prepare for good times to come.
Luke Campbell is a co-founder of Fisher Guiding, the modern platform to book fishing trips worldwide.