Swordfishing is more of a south Florida thing.
But on good-weather days when they're not chasing tuna or wahoo, there's a group of Melbourne fishermen who gear up with big Lindgren Pitman 1200 electric reels and make a 40-mile run out of Sebastian Inlet to the middle of the Gulf Stream. They drop foot-long strip baits rigged with bonito, dolphin or wahoo bellies into the darkness of 1,500 feet. With 10 pounds of lead and lights staggered up 65-pound braid, they wait… sometimes all day for a swordfish to bite.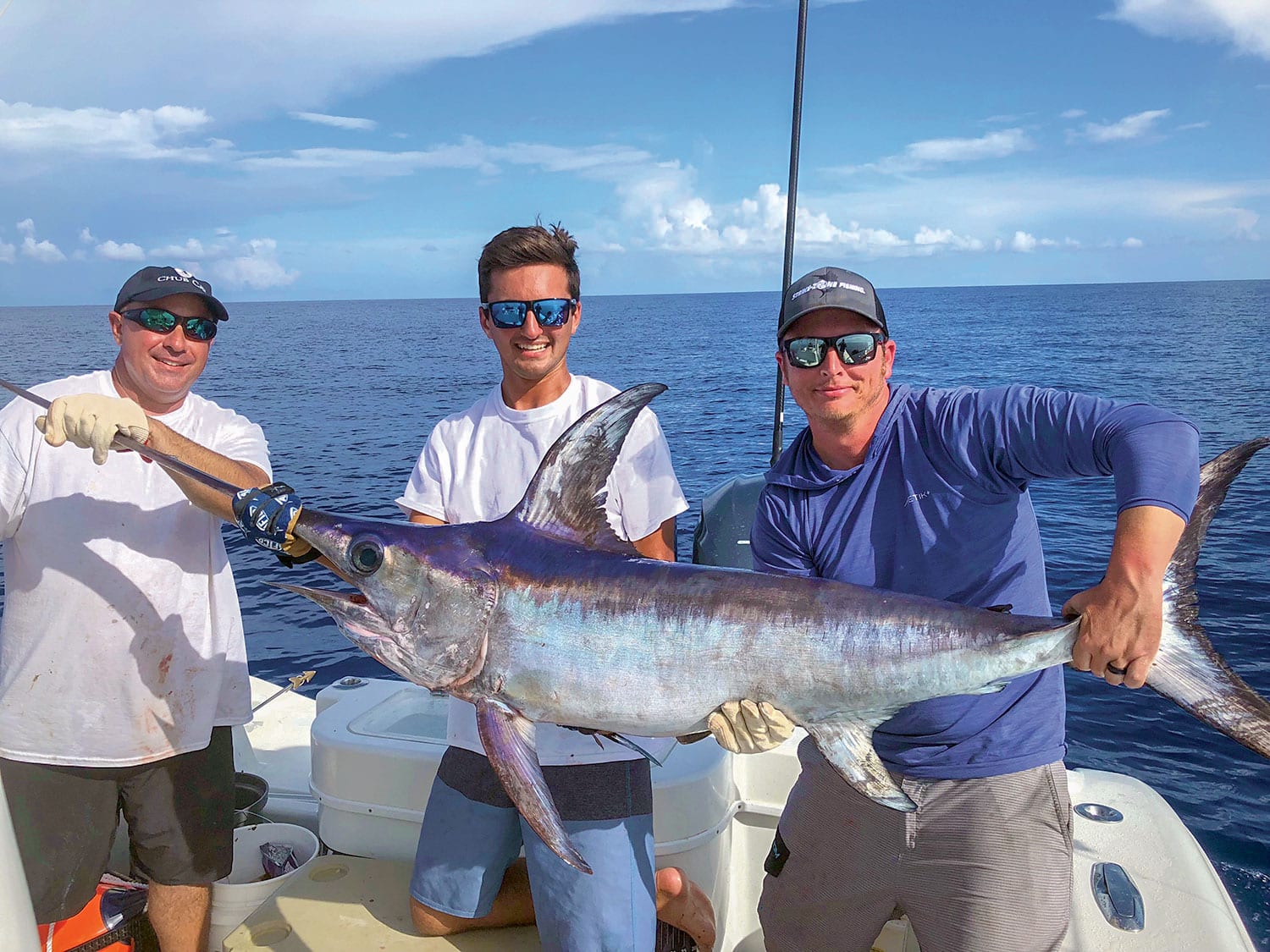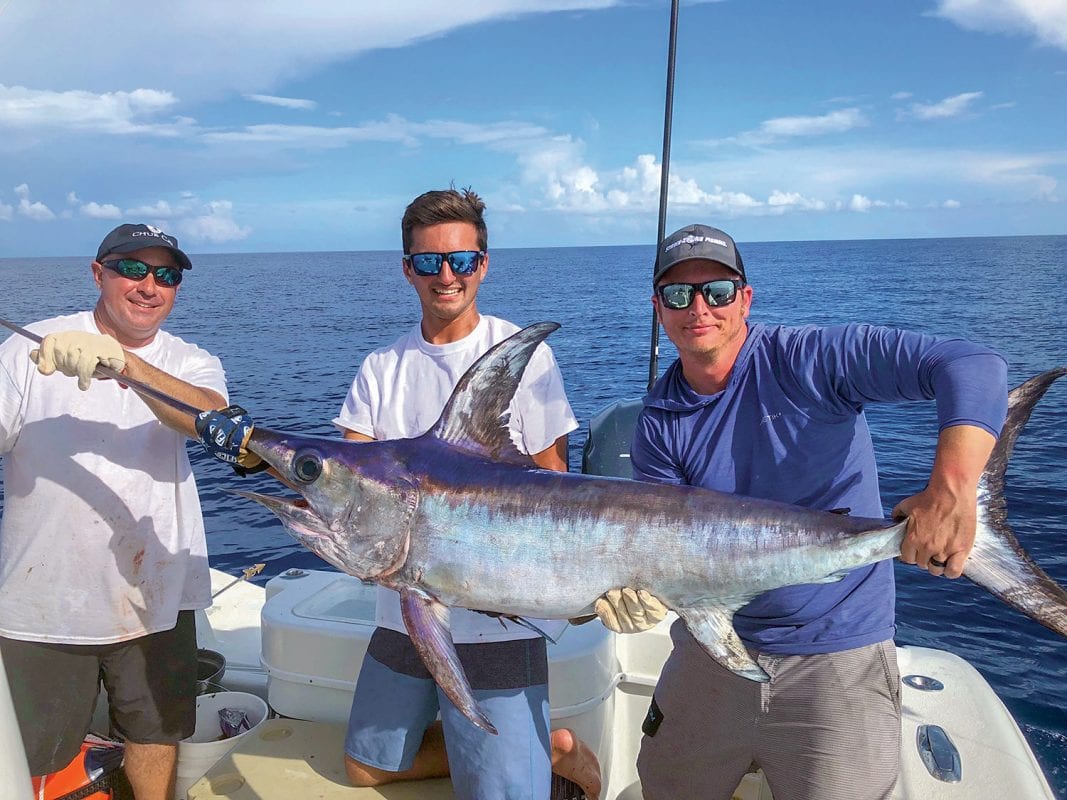 Saturday, Aug. 18 was one of those days. Capt. Roger Montz pointed his 36' Yellowfin offshore with a plan to take advantage of this year's Atlantic red snapper season before heading to deep water in search of swordfish. On board were Logan, Montz's 16-year-old son who works at Strike Zone Fishing in Melbourne; Matt Fowler, who also works at Strike Zone; and Ron Yampolsky, of Corey's Bagels in Melbourne.
"It was a zoo," said Yampolsky of the red snapper scramble. "Every spot had like 10 to 20 boats on it."
In short order, the anglers picked up their limit of red snapper, four fish that weighed about 10-pounds each, and they headed out for the deep drop.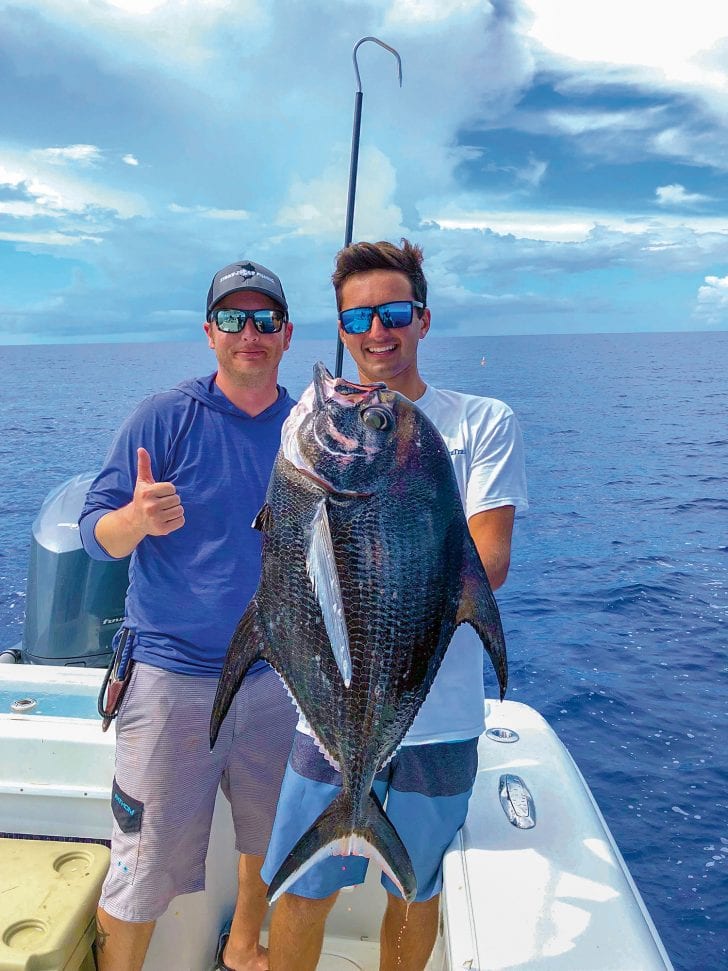 In the Gulf Stream, Logan manned the reels all day long. With two baits out, the high-schooler hooked landed his first-ever swordfish, an 85-pounder that Yampolsky called "perfect eating size."
And the boat picked up another not-so-widely-known species for the supper table, an Atlantic pomfret (brama brama). Pomfret live in depths down to more than 3,000 feet in the Atlantic, Indian and Pacific oceans.
"It's by catch, but it's actually better eating than the swordfish," Yampolsky said. "The meat is like a huge, giant piece of pompano. It's really better than pomano. It's white meat, and it's got a texture similar to swordfish, but it's less fishy."
Yampolsky said they catch a few pomfret while deep dropping for swordfish and would probably catch more by sizing down to target them. This was the biggest one Yampolsky has seen. He estimated its weight at 30 pounds.
By Nick Carter