Re-engineered with added abrasion toughness, the new PowerPro Super8Slick V2 braided fishing line combines a new eight-end dense weave fiber construction with proven 'Enhanced Body Technology' (EBT) process. The new braid is offered in nine different pound test designations.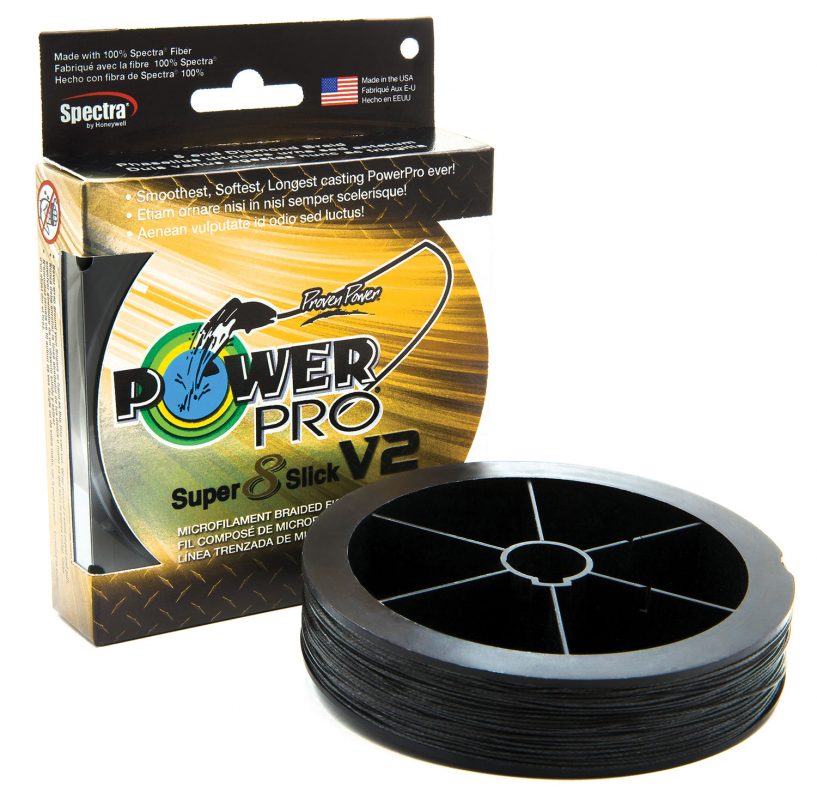 As with the original Super8Slick braid, the new 'V2' version is the smoothest, softest and longest-casting braid in the PowerPro line. Its use of Honeywell Spectra fiber provides a stronger, tougher braid, while the PowerPro EBT process makes the Super8Slick V2 structurally rounder. The process floods propriety resin through the finished braid, resulting in a smoother line that reduces backlashes, increases casting distance, makes it easier to tie knots, and offers superior strength to size ratio. Super8Slick V2 is extremely silent as it passes over the rod guides.
With color multiple color options in nine line tests, from 8-lb. to 80-lb., Super8Slick V2 braid offers superior performance for all anglers, in fresh or salt. It is available in 100-, 150- and 300-yards spools and 1500- and 3000-yard bulk filler spools.
Visit PowerPro.com for more information