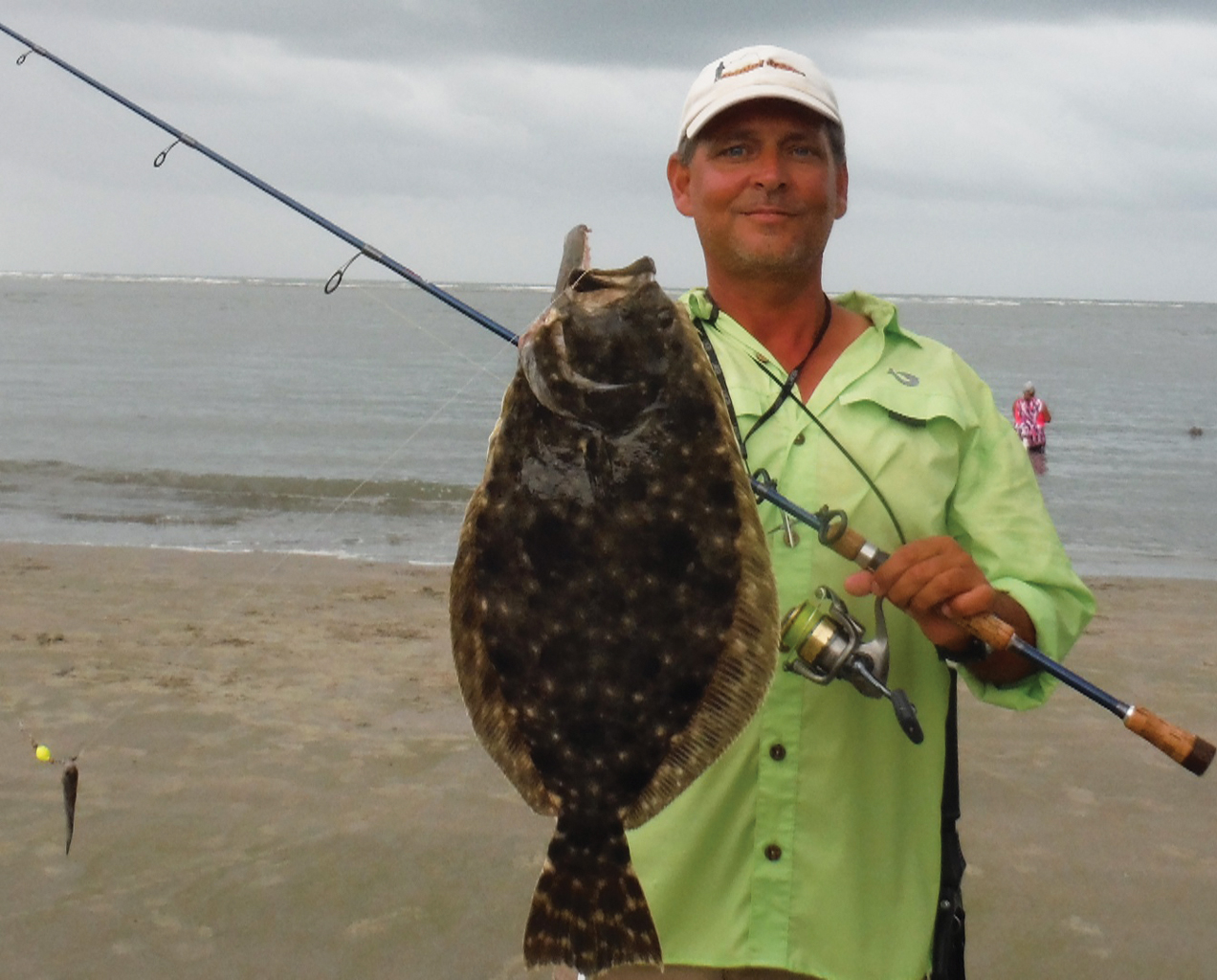 When people hear the phrase surf fishing, the first things that usually come to mind are a 10- to 12-foot fishing rod, bags of some type of cut bait, a few bottom rigs and a sand spike. These items are what an angler typically uses when surf fishing; however, there can be more to surf fishing than meets the eye, and your gear does not have to consist of the usual tackle.
An angler can take advantage of the beach more than one would think by paying attention to the surf. Noting things, such as where the break line begins, the direction of the current, whether it is an ingoing or outgoing tide, structure such as man-made jetties, and inlets near the beaches or creeks or rivers that come out by the beach, will help you identify perfect targets to find some great game fish. And the gear of choice is different than one might expect.
A medium, heavy spinning rod between 7 and 7 ½ feet will do the trick nicely, using fishing line either in the saltwater ultralight category of 8lb. test or light category of 10 to 20lb. test. Artificials or live shrimp, live finger mullet. or live mud minnows will be the baits of choice.  Artificials, such as paddle tail grubs and curly tail grubs with jig heads in either a quarter to half ounce will be perfect for casting out just past the break and twitching through the surf. I, personally, have landed Spanish mackerel, flounder, red drum and spotted seatrout by wading in the water just about waist deep and casting these artificials.
If you desire to use the live bait I have suggested, I recommend using trolling weights from quarter to half ounce. Trolling weights are oval or elongated, with either swivels on both sides or a swivel on one end and a round eye on the other. Start with your fight line and tie to one end of the trolling weight, then take around 18 inches of 20lb. test fluorocarbon and tie to the other end of the trolling weight. Next, tie the other end of the fluorocarbon to your desired hook. I recommend Khale hooks from size 1 to 3/0. These hooks are perfect for all three of the live baits I have mentioned.
Unlike a Carolina rig, you will be able to throw this rig out in the surf and twitch it and pull it like artificials without the weight bouncing up and down your line. This gives you the control you need to throw your bait and move your bait with ease. At times, you can even take a break and throw it out past the breaks like you would a bottom rig and just wait for something to grab your bait, as long as you have a long sand spike to hold your rod up and out of the water. This rig also works great for artificials; however, instead of tying the other end of your fluorocarbon to a hook, you will be tying it to one of your artificial lures. For instance, I like a quarter ounce jig head with a paddle tail grub in opening night color. This is done to aid the angler on those very windy days or when the wind is blowing against you, shortening your casts from reaching their destination. The flipping weight still allows you to jig and twitch your artificials with a great presentation in the surf. Again, I have personally had a great amount of success catching and landing game fish using this technique.
In the summer, when the sun is high and the temperature is hot, it can feel quite good to wade out there in the water waist deep, have a great time and still enjoy a wonderful day of fishing on the beach. I hope this gives surf anglers and others something new to try this summer. Until next time, good luck out there and have fun fishing!