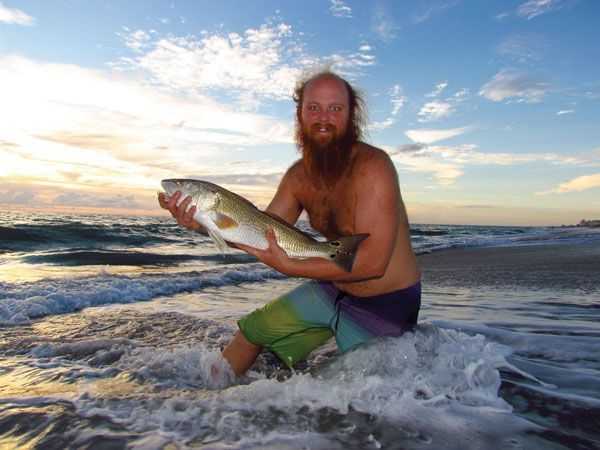 Imagine a public place where one can fish year round, with no restrictions. This special place, a piscatorial Mecca where one can target dozens of different delicious, hard-fighting, desirable game fishes, is a one-of-a-kind place, a home to hundreds of different fishes. It's a place where people seek not only its great fishing, but also its peace, beauty, freedom, serenity and excitement.
If you live in Florida, this unique fishing nirvana, the , is within your reach 365 days a year for free! Spanning from Daytona Beach south to the Palm Beaches, the IRL coast is renowned for its incredible surf fishing.
Around the holiday season each year, thousands of visitors start packing up their fishing gear in anticipation of their annual migration to Florida's east central coast to experience a plethora of fine surf and inlet fishing opportunities! Many of these anglers look forward to catching their next pompano or snook, energized by their past (and possible future) Florida fishing experiences.
Many factors play a role in the success of any IRL Coast surf or inlet fishing trip. Understanding variables like tides, moon phases, swell direction, and water conditions will assist in one's success. Learning skills like how to find and dig your own sand fleas, keep them alive and rig them for catching are as important as mastering the technique of using a cast net to catch your bait and what to do with the bait once you catch it.
Early each year, fishing instructors John Detmer and Capt. Rodney Smith host a series of fishing workshops designed for anglers hoping to improve the effectiveness and efficiency of their fishing.
"We teach the many nuances needed to increase our students' overall fishing experience wherever they may be fishing! But this year we're focusing on both surf and inlet fishing." says Capt. Rod. For more information on the availability of these workshops, please contact Captain Rodney Smith at: irlcoast@gmail.com.
Florida is home to our nation's greatest sports fishing, and surf fishing is an exceptionally inexpensive and enjoyable method to experience the beauty and thrill of it all!