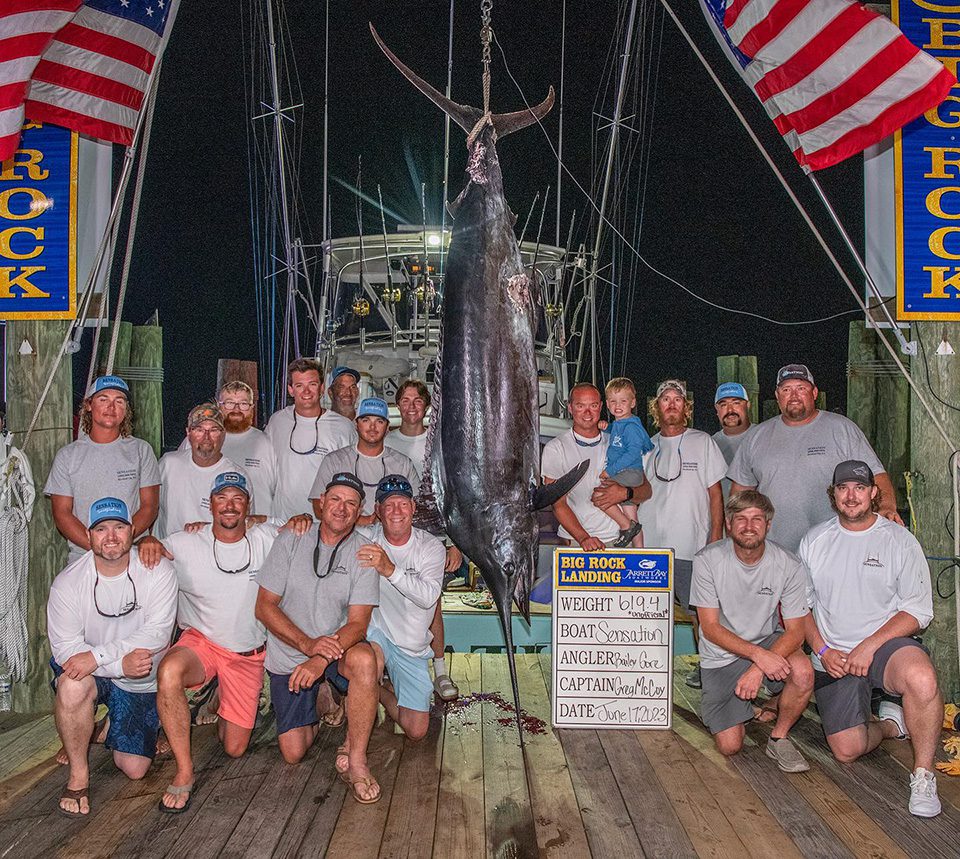 To anglers, sharks are known as "the taxman" because of their penchant for stealing gamefish off the line. The taxman took more than just a snack when it bit off a chunk of a blue marlin during the Big Rock Blue Marlin Tournament out of Morehead City, N.C. It cost the would-be winning team, Sensation, a more than $3.5-million paycheck.
During the last day of the tournament, after 11 p.m. on Saturday June 17, Sensation brought a big 619.4-pound blue marlin to the docks at Big Rock Landing. In front of a cheering crowd that chanted "weigh that fish," the emcee of the livestreamed event noticed the shark bite.
IGFA and tournament rules call for disqualification of fish if there is "mutilation to the fish, prior to landing or boating the catch, caused by sharks, other fish, mammals, or propellers that remove or penetrate the flesh." Tournament officials decided to deliberate overnight and released their decision Sunday morning at 10 a.m.
"After careful deliberation and discussions between the Big Rock Rules Committee and Board of Directors with biologists from both NC State CMAST and NC Marine Fisheries biologists as well as an IGFA official, it was determined that Sensation's 619.4lb blue marlin is disqualified due to mutilation caused by a shark or other marine animal. It was deemed that the fish was mutilated before it was landed or boated and therefore it was disqualified," read a statement.
The reasoning behind the rule is injured fish are easier to fight and land, and it also guards against teams using their vessels to maim fish to shorten fights. Sensation reportedly fought their big blue for more than six hours.
Team Sushi was next in line with a 484.5-pound blue marlin. Sushi took first place in the 65th annual Big Rock Blue Marlin Tournament and claimed $2.77 million of the $5.85 million total purse. The tournament drew 271 boats.
The Nags Head team missed out on the Level V Fabulous Fisherman's Prize of $739,500, which would have been awarded for the first blue marlin heavier than 500 pounds. That prize went unclaimed and will be rolled over, which sets up next year's tournament for a potential $4-million winner.
Check out the tournament at https://www.thebigrock.com/