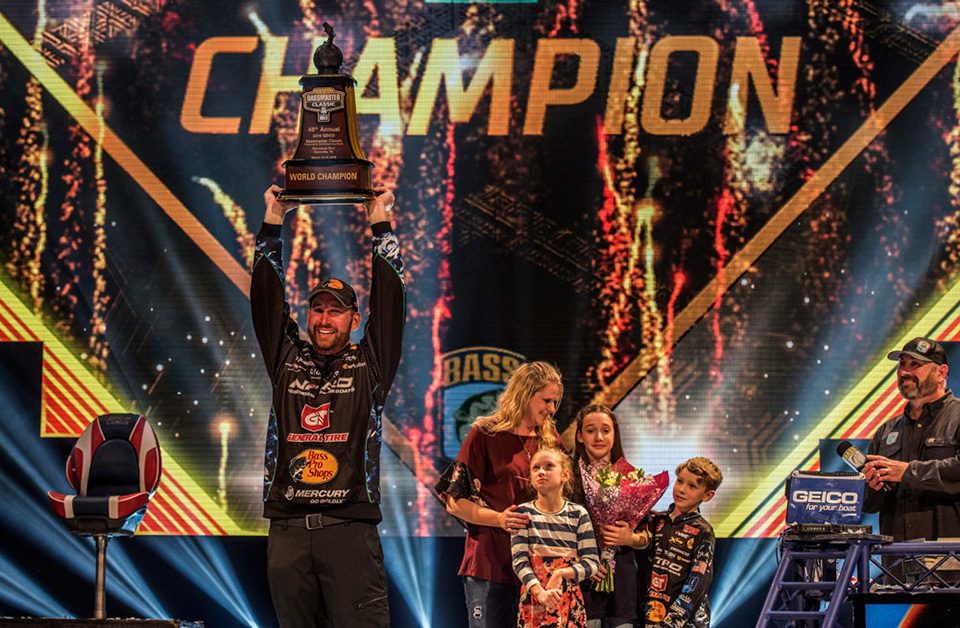 By Nick Carter
When the Bassmaster Classic descends on Knoxville, Tenn. March 24-26, it will pit 55 of the world's best anglers against each other in heated competition on the Tennessee River. It is the championship weekend for the world's premier bass tournament circuit, the B.A.S.S. Elite Series, and while professional anglers are on the water, more than 150,000 fishing fanatics will experience Knoxville, taking part in a spectacle for which most events are free and open to the public.
Last time the Classic came to Knoxville in 2019, it generated an economic impact of $32.2 million for east Tennessee, according to the Visit Knoxville Sports Commission. Local favorite and Knoxville native, Ott Defoe, won the 2019 tournament, the $300,000 check and a giant championship trophy delivered on stage in a shower of glittering confetti.
This time around, there are four Tennessee anglers who qualified to compete in the Classic. Each of them is hoping their experience on the Tennessee River will give them the homefield advantage Defoe capitalized on in 2019.
Tennessee Anglers
Fayetteville, Tenn. pro Brandon Lester is a former Coastal Angler/ The Angler columnist and a fan favorite headed into the tournament. This will be his eighth appearance in the Classic, and he is very familiar with the Tennessee River, even if he does list Tim's Ford Lake as his homewater. Lester finished second in 2022 for the coveted Elite Series Angler of the Year (AOY) trophy, which is determined by points based on tournament finishes throughout the season.
This is the fourth Classic appearance for David Mullins, of Mt. Carmel, Tenn. Hailing from the northeastern corner of the state, he grew up fishing the Tennessee River system on lakes Cherokee and Douglas just upstream of Knoxville. Mullins ranked 17 in the AOY standings for 2022, and with his proximity to Knoxville, you can bet he's familiar with the fishery.
Tristan McCormick, of Burns, Tenn. is a young gun. This will be his second appearance in the Classic. McCormick finished 35th in last year's Bassmaster Classic on Lake Hartwell. He qualified for that tournament by taking the one annual berth reserved for the top angler in college fishing. McCormick fished for Bethel University, in McKenzie, Tenn. It's a small Christian school that is a dominant force in college bass fishing.
Chattanooga's Buddy Gross will compete in his third Classic this year. He lists the Tennessee River as his favorite fishery, with obvious homewaters at the big-bass factory that is Chickamauga Lake. Gross is a 50-year-old angler with a long history in tournament fishing. Prior to earning his invite to the Elite Series, Gross won two FLW Tour Championships. He finished 20th in last year's Classic at Lake Hartwell and must be thrilled to be headed back to Tennessee.

For more information see www.bassmaster.com.