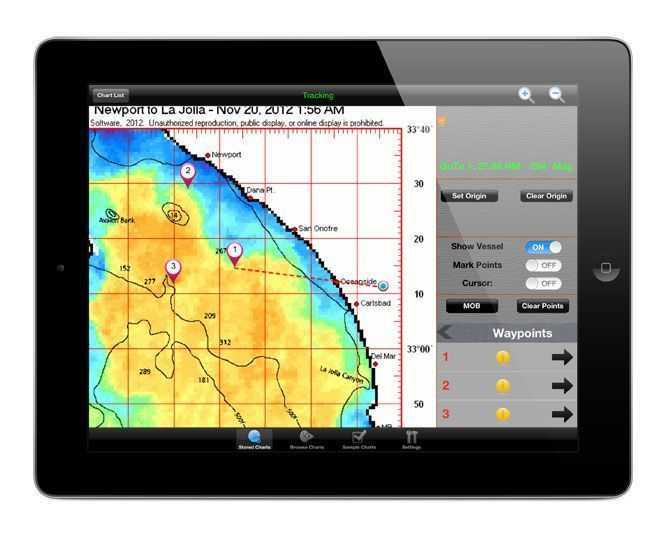 Successful offshore anglers know that monitoring the latest satellite data can be key to locating areas likely to be holding bait and game fish. Now anglers on the go can take that satellite data with them, thanks to the Terrafin Mobile app.
Terrafin Mobile allows the user to easily browse the latest charts from the Terrafin website, then store the images on their tablet or smartphone. The charts can be viewed later even when no internet or cellular connection is available. Navigational functions in Terrafin Mobile include a tap and drag cursor for accurate latitude / longitude & temperature readings, the ability to mark waypoints, distance and bearing calculations to waypoints or cursor position and more. GPS enabled devices can even show real-time vessel location and track on the charts.
Terrafin Mobile was released in January for the iPad® and iPhone® and is available on the App StoreSM. The AndroidTM version was released in May, and is available on Google PlayTM. Terrafin Mobile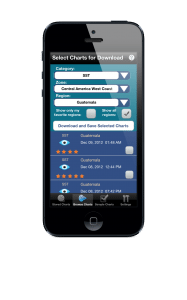 is a free app, and includes a variety of sample charts to test the functionality. A Terrafin subscription ($99 per year) is required to access the latest charts.
Terrafin Satellite Imaging has been providing satellite imagery for anglers since 1999. Terrafin provides SST, Chlorophyll (water color / clarity), Altimetry and Currents charts for the entire U.S. coastline, Hawaii, Alaska, Mexico, the Caribbean, Central America and parts of South America. Terrafin subscribers are able to access all regions and data types at no extra cost, making it ideal for traveling anglers.
For more information visit the Terrafin website at http://www.terrafin.com/sstview, or contact Terrafin directly at 800-993-0939.
Media Note: Terrafin is happy to provide members of the media with complimentary login credentials to access our service. If you would like to have an account set up, please contact us via phone or email