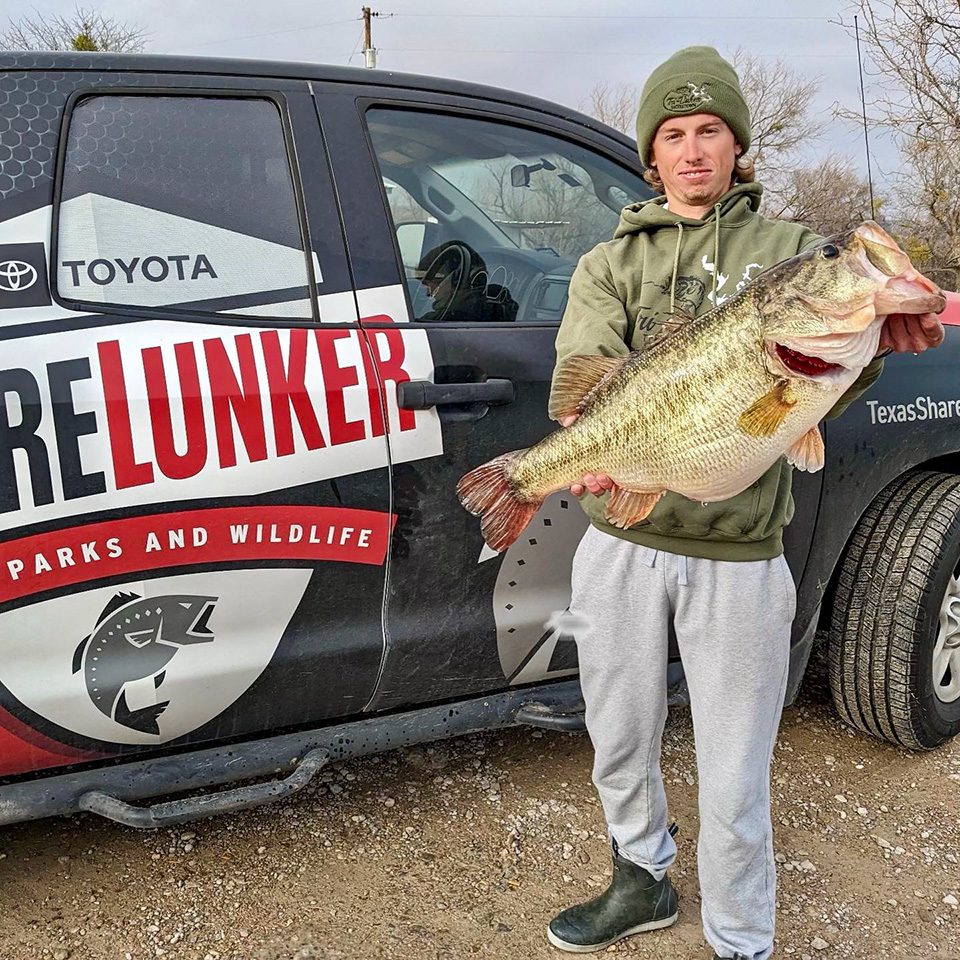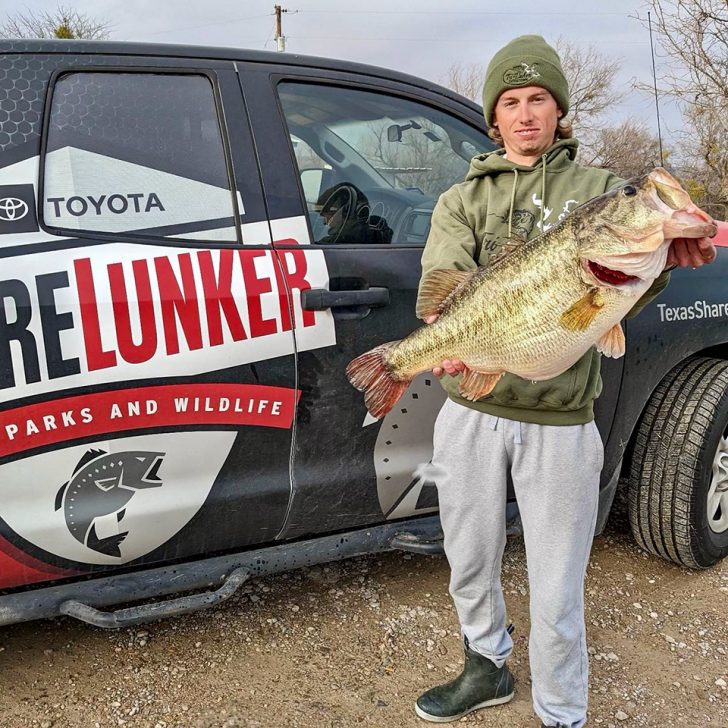 O.H. Ivie Lake chalked up its second Legacy Class largemouth bass of the 2023 Toyota ShareLunker season on Jan. 29. Kyle Hall, of Granbury, Texas, hauled in a 13.58-pounder, which is his second Legacy Class bass in consecutive seasons.
Anything heavier than 13 pounds is considered Legacy Class in Texas' big bass recognition and breeding program. Hall's fish is the third submitted by anglers during the 2023 collection season.
"O.H. Ivie continues to produce lunker after lunker, and this season is no exception," said Natalie Goldstrohm, Toyota ShareLunker program coordinator.  "Even pro anglers like Kyle are drawn to fish O.H. Ivie because of the quality bass fishery."
Hall turned in one of 2022's largest catches on March 1, when he landed a 16.10-pound giant at O.H. Ivie. It was one of three that surpassed the 16-pound mark during the last collection season.
"It's pretty unreal to get a ShareLunker in back-to-back seasons," said Hall. "I have spent a lot of time out on the lake the last three weeks and really wanted another lunker. The last couple of days were slow but I finally got one to bite."
Hall was targeting fish in roughly 40 feet of water and staying on contour lines. He arrived at a hump where some friends had found success catching fish. It proved to be the perfect spot.
"There was a whole school of 9- to 11-pound fish that came up following the swim jig I was throwing," said Hall. "They probably followed the bait for 30–45 seconds. From out of nowhere, the fish came off the bottom, flew past the other fish and ate it."
O.H. Ivie's incredible run continues after producing two dozen combined ShareLunkers in the past two seasons, including a new waterbody record of 17.06 pounds in 2022. It was the biggest catch in 30 years and the seventh-largest largemouth bass ever verified in Texas in public or private waters.
For more information on the program, go to texassharelunker.com.
https://youtube.com/shorts/80LMsmHkYjY?feature=share