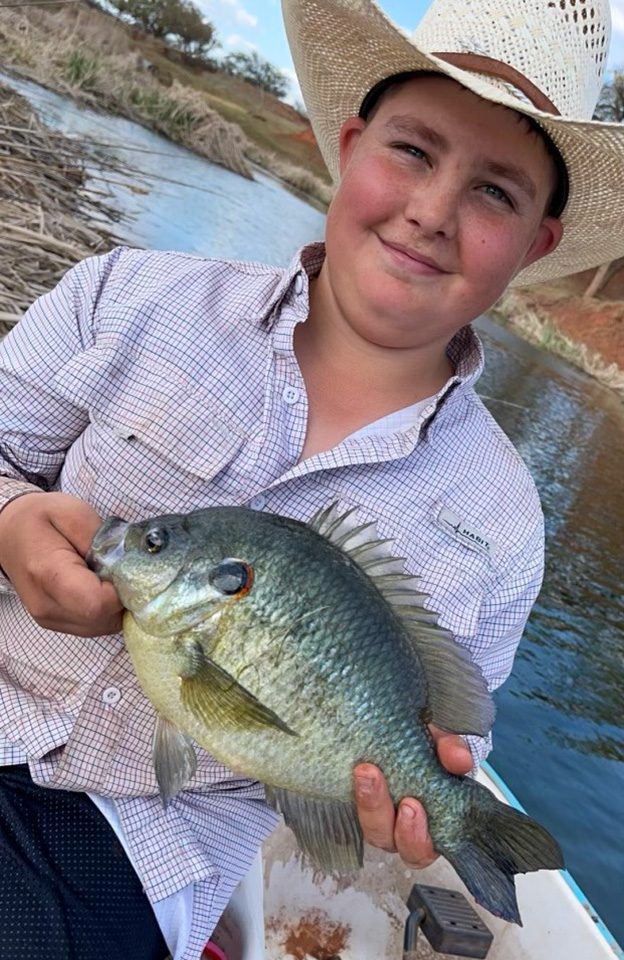 An Oklahoma teen is the new state record holder after landing a 2-pound, 5.6-ounce redear sunfish. Cord Smith, 16, of Cheyenne, Okla., topped a 50-year-old record for the species on an after-school trip to a local farm pond with a buddy.
The giant shellcracker was 13.5 inches long with a girth of 12 ¾ inches. The previous record weighed 2 pounds, 1 ¼ ounces and had stood since 1973.
According to Outdoor Life, Cord and his buddy Jacob Suarez were fishing a less than one acre farm pond from a paddleboat, when the fish took a curly tail grub on a jighead. Cord was fishing with a Zebco combo and 6-pound test.
The world record redear sunfish weighed 6 pounds, 4 ounces. It was caught in 2021 from Arizona's Lake Havasu, where shellcracker have grown to unbelievable size in recent years by feeding on an invasive mussel population.
For more Oklahoma records, go to www.wildlifedepartment.com.