By Braeden Smaykiewicz
We wake up later today than usual.  The boat is already uncovered and is all loaded up and ready to go.  We hook up the truck and set out to the blue free ocean.
I pull the boat off the trailer like usual and pull it up to the dock to wait for my dad.  I was excited to feel the engine and head out to try to spot some giant Albies.  It was just me and my Dad so we had to keep our eyes peeled for any sign of them.  We were consistent and we finally saw some birds in the distance so we shot over and sure enough they were here!
We quickly shut down the boat and put the trolling motor down and take a bunch of casts in their direction, but they were determined not to eat.  We keep on chasing them and more people showed up and no one was catching so we set off to look for them again.
We finally found them again and we saw people catching so we took casts at them until someone would run them over or they would go down.  So once again we went down the coast even more and found our own little pod that were definitely eating.  So we went through the same procedure and we both had hits but only one of us hooked up, me.  I was so pumped when I felt the drag go and never stop for a while.  My arms were getting tired but I continued to fight on my 4000 Shimano reel.  The fish finally stopped after almost spooling me so I started to reel him in and he would take a few short runs until he got to the boat.  It got to the boat and took another big run.  I started to reel again and the fish came to the boat once more and my Dad grabbed it and brought it in, it was a huge Albie.  We went on the fish again but could not hook up to them. We left those fish and headed out to Falmouth Harbor where we saw a fleet of boats.  We stopped there and looked around and sure enough they popped up. We ran over and cast at them. My Dad hooked up and fought him for a while but dropped him when he was far out.
Have some fun out there with the big Albies!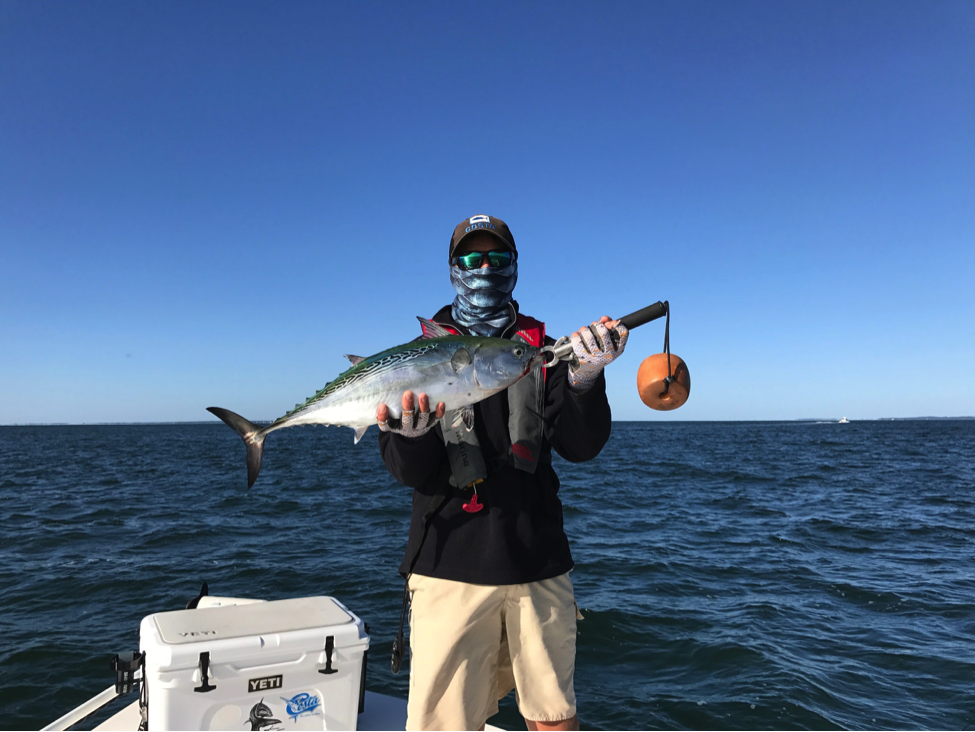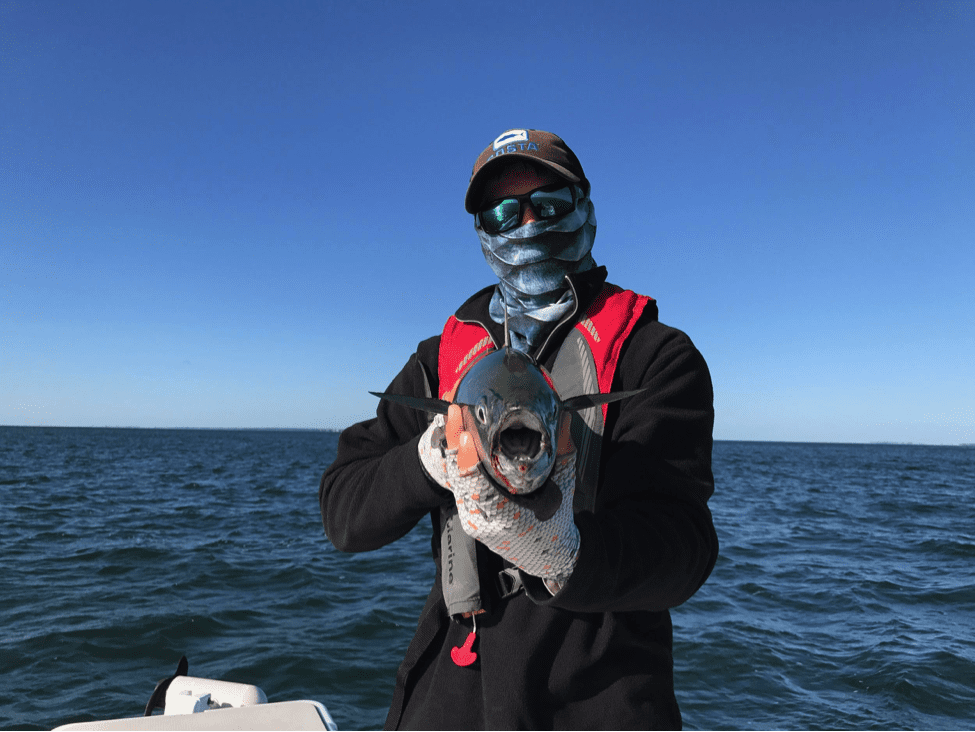 ---
Braeden Smaykiewicz is a 13-year-old avid fisherman. He began fishing at 4-years old and has experience catching everything from fresh water species to saltwater, inshore to offshore.