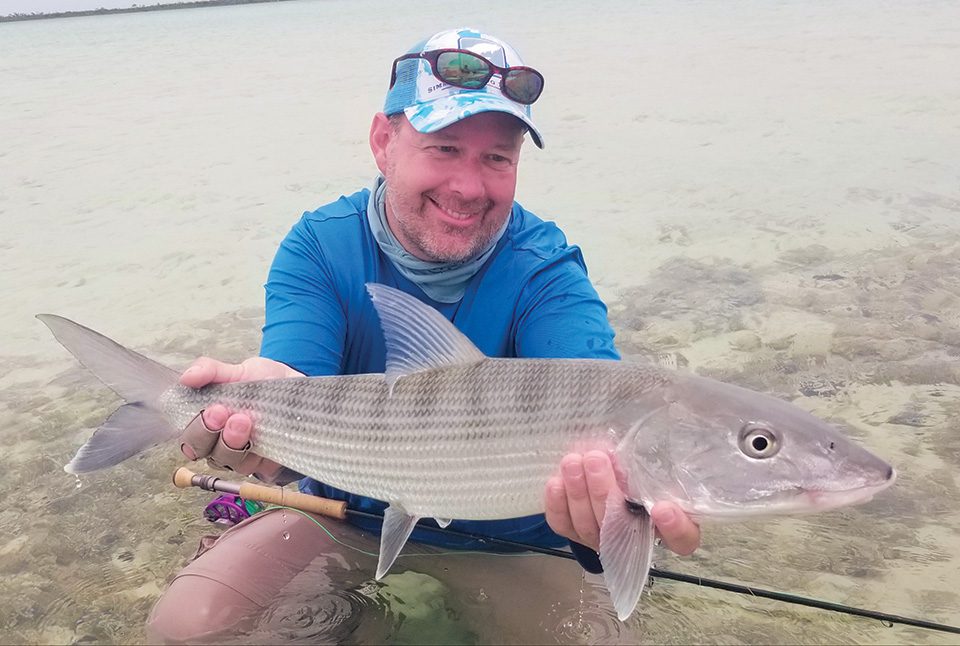 By Tom Karrow
The Bahamas are roughly 700 islands and cays with an additional 5,000 low-lying rocks. Only about 30 of the 700 islands are inhabited, leaving hundreds of tropical islands for wildlife. The chain stretches more than 500 miles from the Island of Inagua in the southeast, to the northernmost island of Grand Bahama, an economic hub for the islands.
Situated off the southeast coast of the continental United States, the climate is dominated by warm tropical-like air and water currents, although great variability exists between the northern and southern islands. This variability is most easily seen on Andros, the largest Bahamian island, where pine forests dominate in the north and give way to more tropical vegetation in the south.
The majority of The Bahamas are low lying, with about 80 percent of the islands less than 15 feet above sea level. This, along with the fact that the islands span a great distance in warm tropical waters, make them attractive to tourists, who flock in for beautiful beaches, friendly faces and fantastic fishing. The Bahamas are heavily reliant on tourism, and for many "Family Islands," angling tourism is vital for their survival.
Unfortunately, these geographical traits also make The Bahamas susceptible to flooding and damage from tropical storms and hurricanes. The expansive nature of the islands of The Bahamas is a mixed blessing. Being large means Bahamians are more likely to be impacted somewhere in the chain by severe weather, but it also means many areas will remain untouched. This was the case with Hurricane Dorian, which devastated the two most northern islands, Abaco and Grand Bahama, but left countless others unharmed.
The impact from Dorian on Abaco and Grand Bahama is catastrophic, and the outpourings of aid a blessing. One of the best ways to help The Bahamas overcome this tragedy, and future events, is to help the tourism-based economy by travelling to untouched parts of the islands.
For anglers, this is a great opportunity to fish new waters. If you have never been, try Andros, the Exumas, Long Island, Bimini, Acklins Island, Crooked Island, Mayaguana, Inagua or many other fantastic destinations throughout The Bahamas.
In this time of need, take the opportunity to help The Bahamas and Bahamians by simply booking a trip and getting on the water. Grab your favorite rods, reels, lines and leaders, tie up some Gotcha flies and give it a go.
Tom Karrow, PhDc, MES, BES, BED, is nearing completion of a PhD in Geography and Environmental Management, focused on sustainability of The Bahamian bonefishing industry through ethnography. He was a research fellow at the University of The Bahamas and is sponsored by R.L.Winston Fly Rods, Nautilus Fly Reels, FishPond Gear, Costa Sunglasses and Simms.