by: Mike Hammond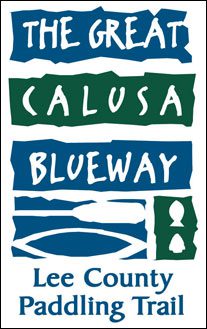 On Feb. 25, I had a Calusa Blueway table set up at the 21st Annual Burrowing Owl Festival. The Cape Coral Friends of Wildlife did a fantastic job with this well-attended event. That same day, the Matlacha Community Park and paddlecraft launch was opened to the public for the first time since Hurricane Ian came through. It felt good being able to tell people the park was once again open. Many Lee County Parks and Recreation beach sites will also be opening soon. By the time you are reading this, San Carlos Bay-Bunche Beach Preserve, Dog Beach, and some Bonita Beach accesses should also be open.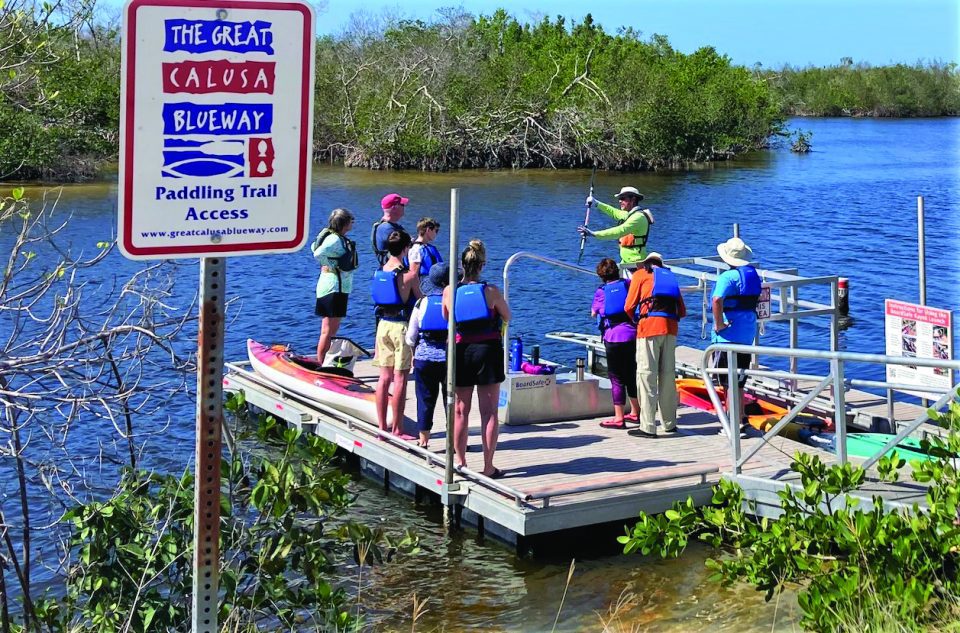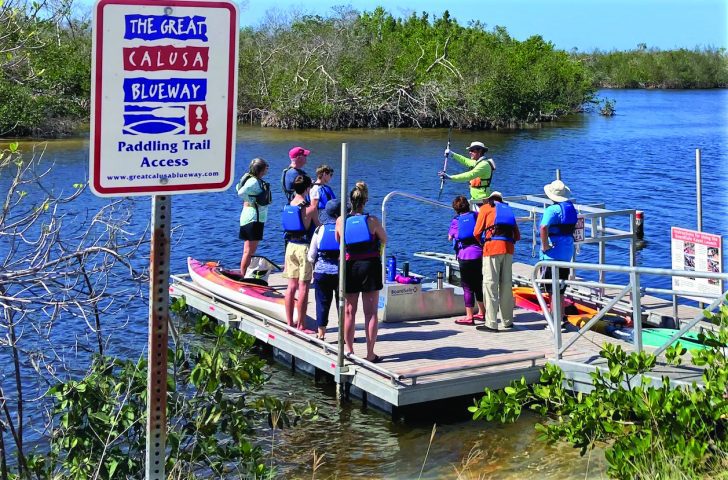 It didn't seem that long ago that the list of open launches was short. Now the opposite is true. Only a few of our favorite launches remain closed.
While many launches have reopened, there is still a lot of recovery efforts happening on the water. I recommend calling the outfitters listed on the Calusa Blueway maps for the status of the waterways near their location. There may be a barge removing a boat from your favorite mangrove creek that you would prefer to avoid.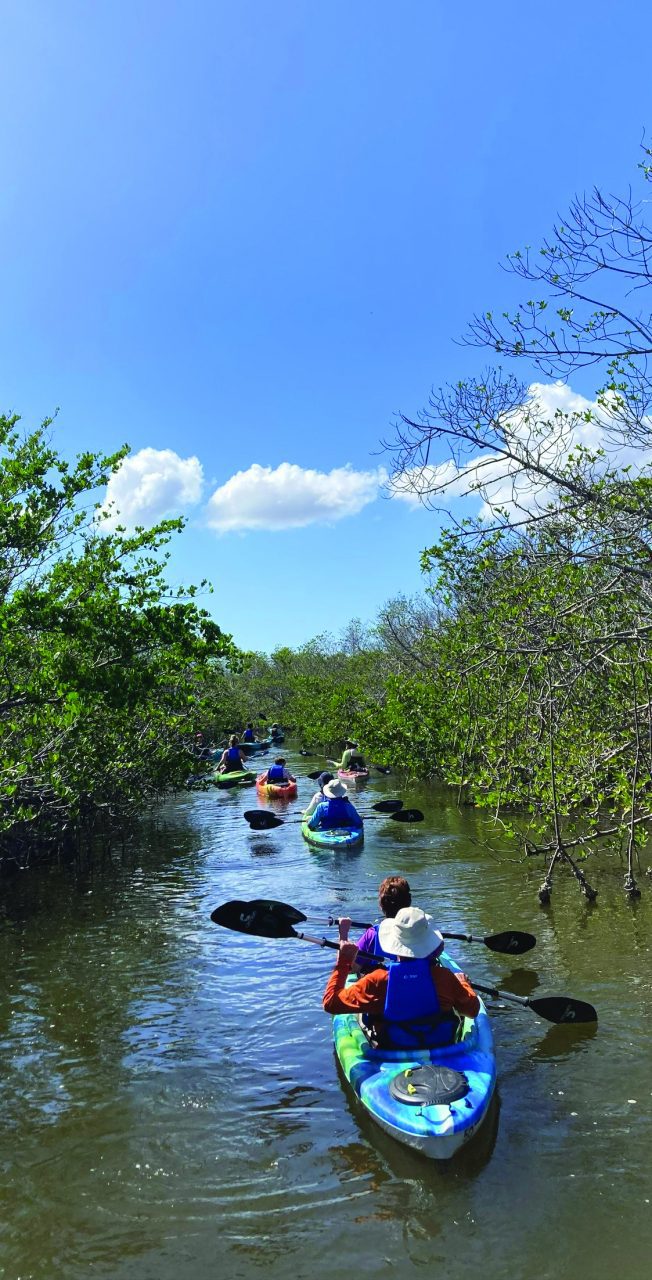 For water quality updates, please check the Florida Department of Health's Florida Healthy Beaches Program page and the Florida Fish and Wildlife Conservation Commission Red Tide page for updated water quality reports.
If you're still looking for ways to help, Keep Lee County Beautiful has been organizing or involved with cleanups almost every week. Visit their Facebook page to find out when the next cleanup will be in your area. On the day this magazine hits the shelves, April 1, I'll be on the water participating in their Great American Cleanup. It's going to be a fun day.
Lots of good things are happening on the Calusa Blueway. Please continue to check launch site status and water quality updates before arriving and be safe.