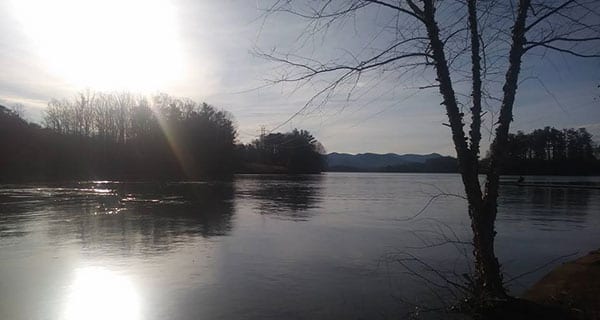 By Matt Mittan
Time flies". That's the old saying that circles our lives over and over again. Here recently though, it's been hitting home a bit more. My youngest child is approaching his teen years and with it is the looming reality that "empty nester" time is coming sooner rather than later. I know some people look forward to it with great enthusiasm. Me? Not as much. I love having my little buddy to go fishing with. To play board games with. And to just hang out together and talk, laugh and enjoy whatever we're doing.
I suppose it's a combination of him being my youngest child and the fact that he has grown up in his formative years with me and his Mom having gotten divorced. I cherish each moment more than I used to. But I can't do anything to prevent Father Time from chipping away.
I try to stay in the moments and not drift too far beyond them, in fear of missing something. It was in one of these moments recently, that I started to realize something. But before I get to what it was, let me set it up a bit.
With each of my kids, we did a good share of our angling not too far from our homes over the years. There are a couple of small ponds that are easily accessible. You can walk the entire banks around them and we were always a little more than likely to catch some fish.
At first, each one would stay right by my side. I got good at dodging bad casts and shaking loose snags in trees that were behind us. After a while, we would have a little more space to give us a little bit more safety. That's when it really starts to be fun. I'm at good camera distance at that point. Just ask Facebook. It's flooded with photos of kids between 4-8 fishing. From 8-11, then you start seeing kids with a bit better catches. It was the same for me and my boys.
Last year I was pretty excited to see my, then, 11 year old plotting out his own strategies to land lunkers. He would also get territorial about his spot on the bank. He wanted me to stay a certain distance, as to not spook his targets. And it worked. He's landed the year's biggest catch each of the last few years. I keep telling myself it's because he had such a great teacher.
Now for my moment of realization this year… As I've been out fishing with my son in 2018, it has occurred to me that he's grabbing his tackle box and pole and just wandering off all on his own. He's focused on his task. He's absorbing the natural settings. He's reading the conditions. He has come into his own as a full-fledged angler. Instead of camera distance, I nearly need binoculars to see him from across the opposite side of the ponds. That's when it hit home. It's an analogy for our journey as parents, we love our kids and prepare them to go out on their own. And when they are ready to, we need to let the distance grow so that they too may grow.
"Time flies" isn't the quote bouncing in my head anymore. It's another time tested one. "Give a man a fish, he'll eat for a day. Teach a man to fish, and he'll eat forever." I'm ok with that.
Matt Mittan is a long time broadcaster in NC, based out of Asheville. He currently applies his years of experience as a business owner to serve as a Licensed Employee Benefits Adviser to companies large and small across WNC, Eastern TN and the Upstate of SC. You can reach Matt by emailing MattsFishingDiary@gmail.com.