by: Capt. Terry Fisher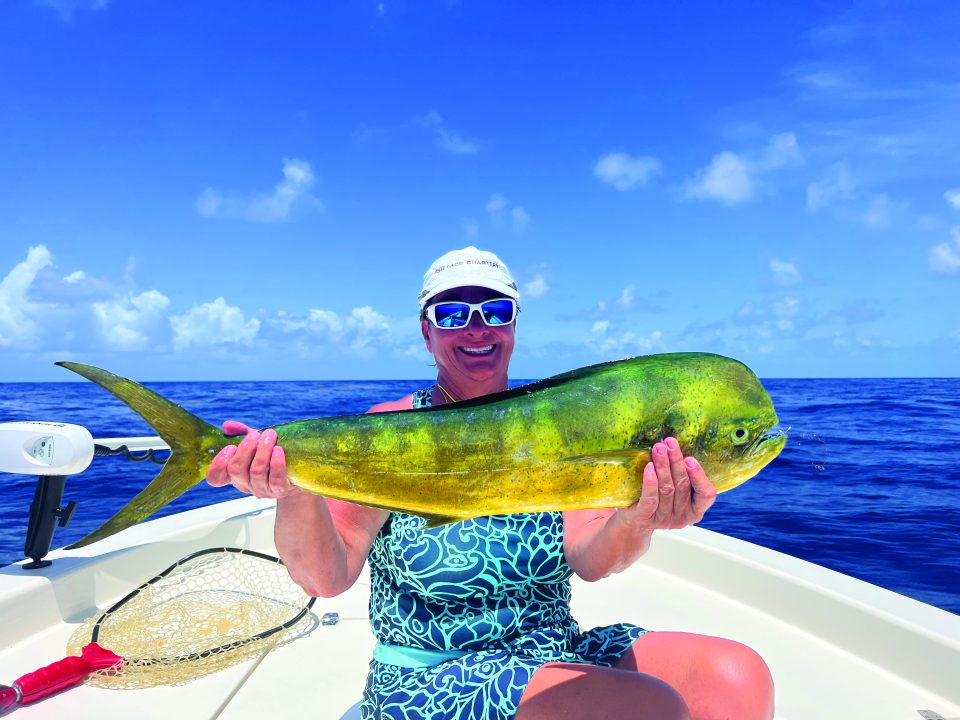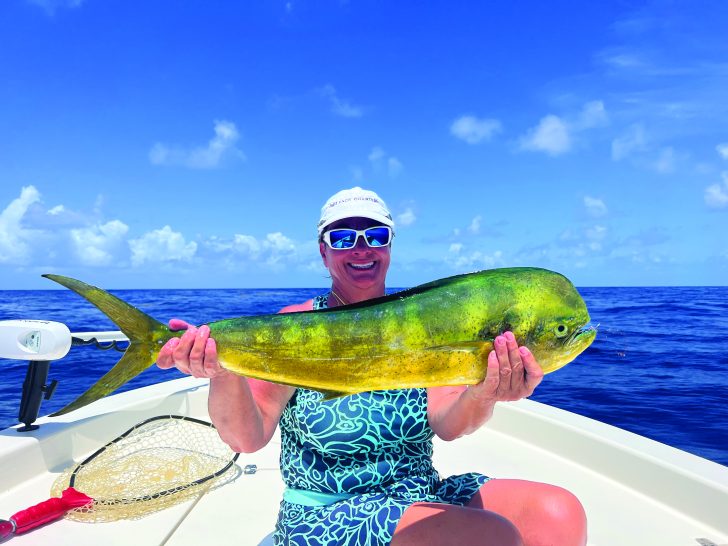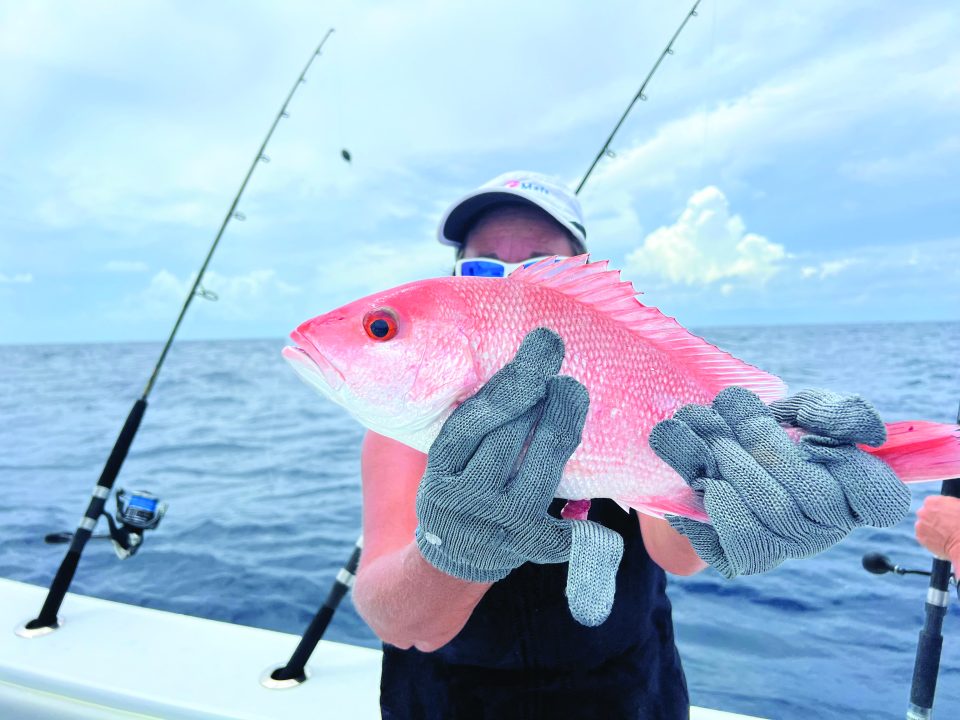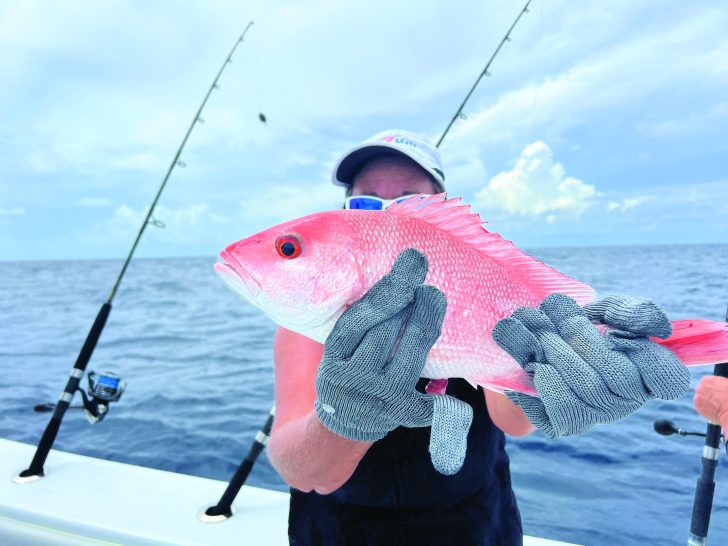 It's been a fun and eventful summertime for 1st Mate Vicki and I working areas of the Florida Keys 'Keys' when the winds permitted. A recent trip to Marathon produced quite a bit of mahi-mahi action for us even though it was extremely hot during the day. Fortunately, the 10-12 mile per hour easterly winds provided just enough relief to where we could enjoy full days of trolling the waters. Unfortunately, it was too hot to anchor on reefs for grouper and snappers, as the heat index was almost unbearable. Our last trip to the 'Keys' this year was late September when we joined other Pathfinder owners at a Maverick Boat Event at Hawks Cay (Duck Key). This event was designed to meet other boat owners, Captains and friends for fishing, relaxing and meeting with industry leaders for a fun filled weekend.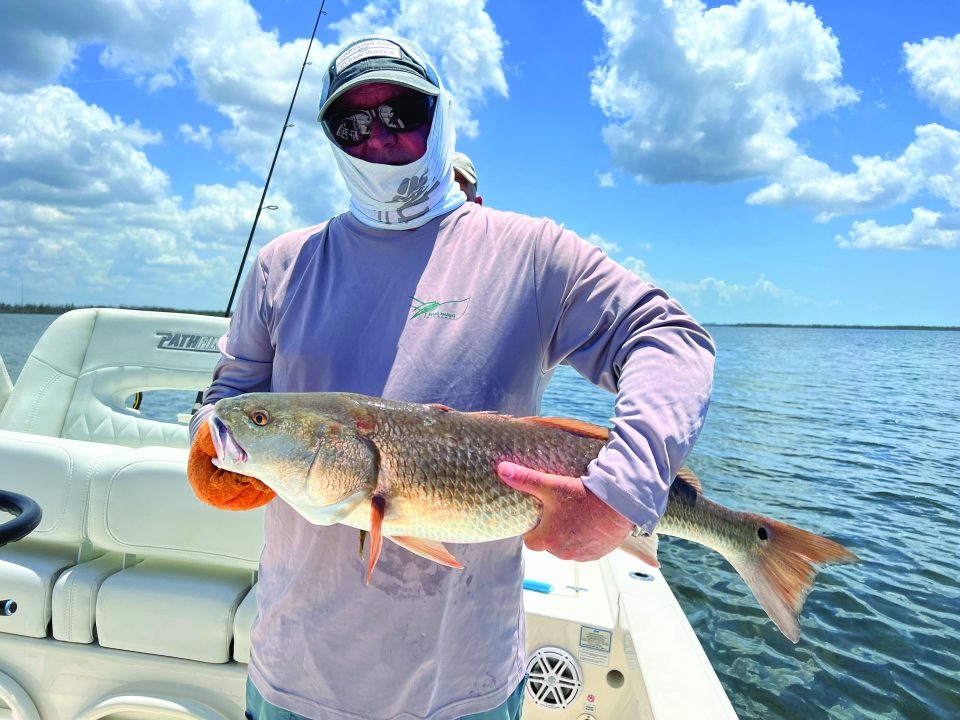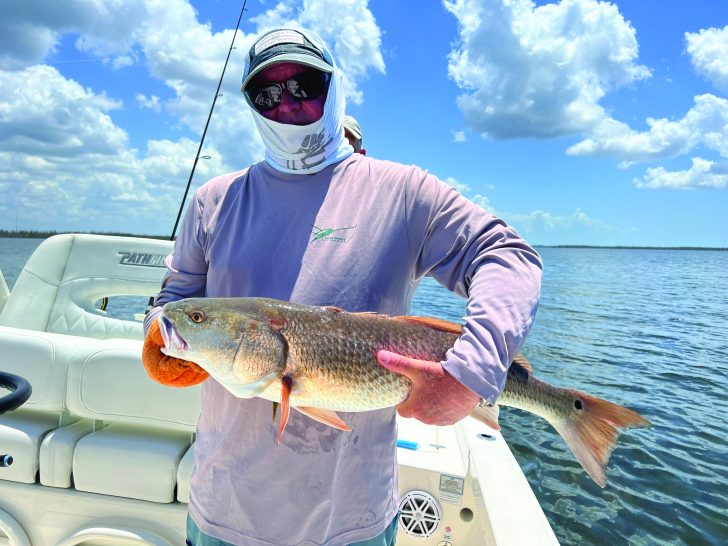 Back here at home in SW Florida, it is the time to go back to work as the redfish are here in good numbers. The weather and water temperatures are working in our favor.  The high tide phases will continue to be an asset for providing easy access to remote areas for anglers wanting to catch them.  My clients and I have had a great time targeting these fish throughout the summer months. Most of the catches included small redfish together with 'slot' and oversized fish. Until now, some of the bigger fish remained offshore in deeper waters, but with the cooler water temperatures, should now be holding up in the shallows to eat and spawn until they move back to deeper water in late November. The month of October affords an opportunity for inshore anglers to catch their 'redfish of a Lifetime'!
While numerous opportunities exist for a lot of species this time of year, for both offshore and inshore, I am mainly focusing on redfish. These big fish are hungry and will eat artificial presentations as well as live and dead baits. While there are a number of manufacturers with proven baits, I prefer live baits, such as shrimp, pilchards (live), cut ladyfish, pinfish (live or cut) and crabs. These presentations can be free-lined, placed on the bottom with a weight or under a cork to keep the bait just off the bottom.
Nonetheless, for those that like the challenge of artificial, have the vessel and necessary equipment, such as a trolling motor, I suggest the following types of presentations; Mirr-O-Lure MR-19 or other similar twitch baits, Bomber, Rapala, Heddon top waters, gold spoons, Zman or Gulp scented soft plastic in root beer colors. The use of a trolling motor is imperative so as to keep on the move to different locations long docks, mangroves, creeks and oyster bars. One can only count on catching a fish during the first 3 presentations to a small area. If they don't 'take the bait' by then, odds are you're out! Game fish wise up and are pretty quick to spook.
During high tide months (including October) my strategy for locating redfish is simple. On high tides that allow access to back water areas the fish have a tendency to congregate in schools and move into shallows around, in and under mangrove roots that offer protection while usually providing some oyster clusters housing food, including small shrimps, crabs and minnows. On lower tides they will move around to deeper holes in the seabed close to the mangroves, dead oyster beds and dead tree structure. I work around the islands until I locate them. This month it should not take long to find them as they will be aggressive with the cooler fall water temperatures.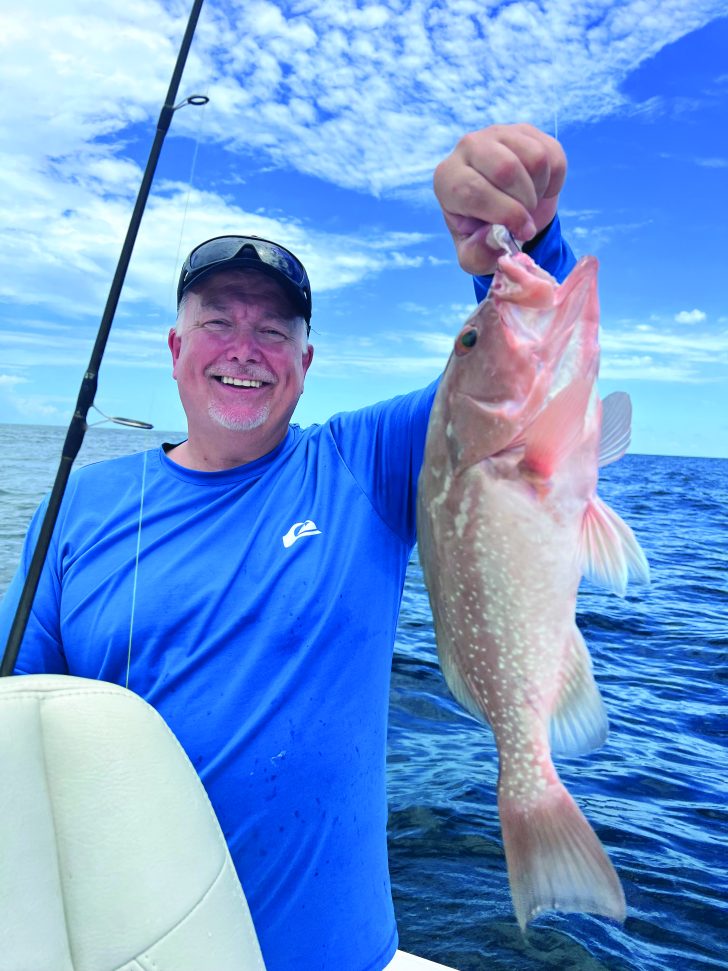 MY SIX BASIC STRATEGIES FOR LOCATING AND CATCHING REDFISH
1)    Work the top half of the incoming and outgoing tides around the mangroves and oyster beds.
2)    Be quiet, as bigger redfish (as well as snook) spook easy.
3)    Fish the points of spoil islands and oyster beds. Fish the edges of and under the mangroves.
4)    Do not hesitate to move to a new location or along the mangroves to other areas if no action within 10-15 minutes. No bites likely mean they are not there or have been 'spooked'.
5)    Do not hesitate to return after an hour or so to a previous, non-productive spot. Give it another try.
6)    Arrive in the fishing spots about 2 hours before the high tide peaks or even sooner if the water levels are extremely high due to a new moon or a strong tide with southerly winds. If the water gets too high before one arrives, the fish will be too far back in bushes.
As mentioned before, October is a good month for both inshore and offshore. Water temperatures are cooling and offshore species moving in closer to shore. Unfortunately, during the summer months, offshore anglers found they had to go out 50-60 miles for bigger reef fish. That should change, especially with some of the migratory species added to the mix.
Inshore, look for snook off the beaches, around the points of islands and under docks. Seatrouts in the grass flats. Live free-lined pilchards for snook and shrimp for seatrouts.