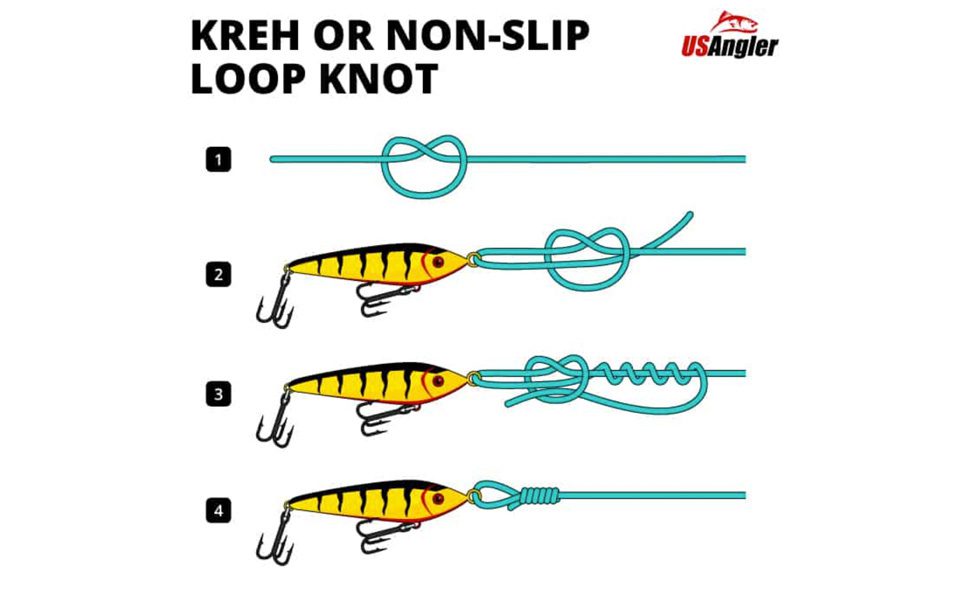 Loop knots leave a small loop of line rather than a knot snug against the hook eye. They are important to have in your repertoire for fishing artificials because that loop allows a little more movement when you're working lures like jigs, topwaters and plugs.
The Kreh knot, developed by legendary fly fisherman Lefty Kreh, was originally intended to be used for streamers and baitfish flies. It is also a great choice for conventional anglers throwing any lure that needs a touch of freedom to strut its stuff. Also known as the non-slip loop knot, it is strong and easy to tie, and it works well with both monofilament and fluorocarbon lines.
With the Kreh knot, you give up a bit of strength in comparison to snug Palomar or uni knots, but you're trading it for lifelike lure action. The venerable Rapala knot is another great loop knot that might be a little stronger than the Kreh. However, the Kreh is a tad easier to tie, making it our go-to loop knot for lures in freshwater or salt.
For more fishing tips and tricks, see usangler.com.