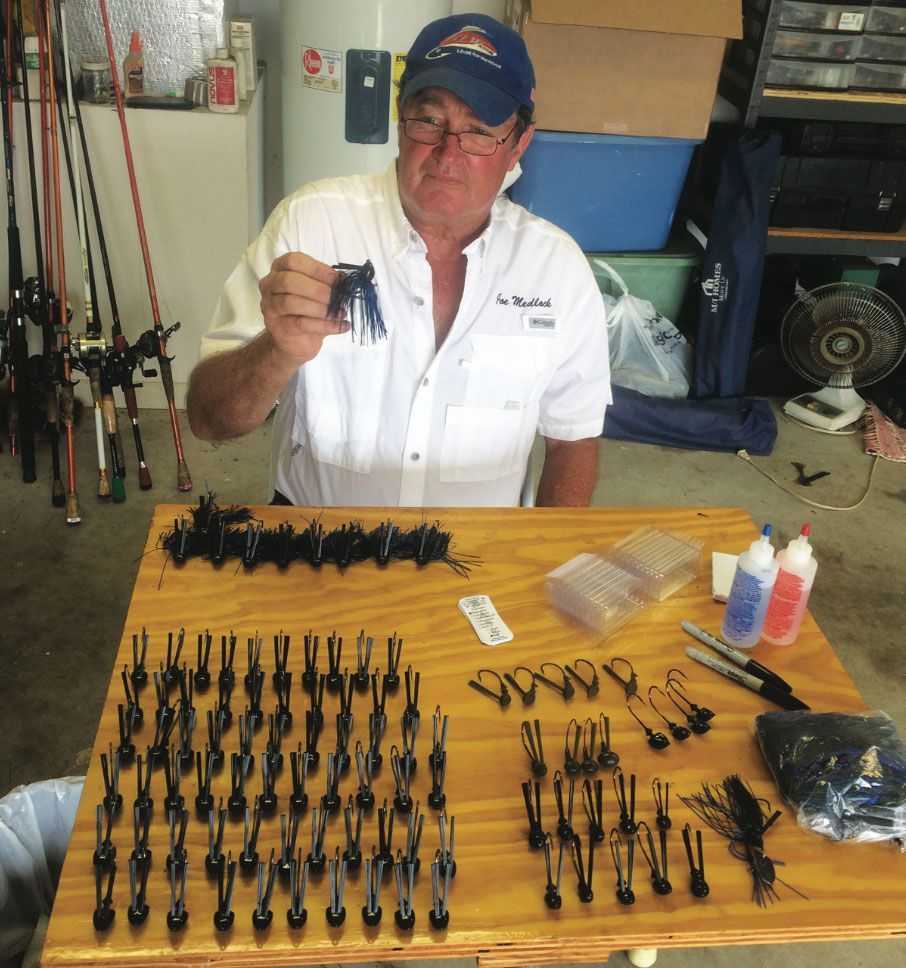 Bass fishing the waters of Lake Okeechobee and Lake Istokpoga would not be complete without the Medlock Jig.
Created some 20 years ago by Joe Medlock, a resident of Lake Placid, Florida and skilled tool & die machinist, the jig has been responsible for countless trophy bass and skilled tournament anglers making it to the winners circle for the past two decades.
I first met Joe in the late 1990's when he and his son Brandon were members of our local bass club, the Highlands County BassMasters. The father and son duo often dominated the field of 50+ members in tournaments held on our local waters. Both are experienced, skilled anglers.
Joe's earliest recollection and introduction to bass fishing came at the young age of 6 years old in Kentucky, and he fished whenever and wherever he could in the Bluegrass State until eventually moving to Florida in 1992. That day, as Joe recalls, was also the day the most violent and infamous storm in Atlantic history, Hurricane Andrew, hit the shores of South Florida.
Entering into an apprenticeship as a tool & die maker in Harlan KY, in 1967, Joe married his wife Joan and started a family and a career. Two sons, Randy and Brandon would join the family later.
Joe's parents lived in Lake Placid and after visiting them for over 25 years, Joe eventually moved his family there.
Joe's fascination with lures has been a lifetime passion as well as a hobby that eventually became a business. Although best known for his jig, Joe also makes spinnerbaits and other types of jigs for his own use.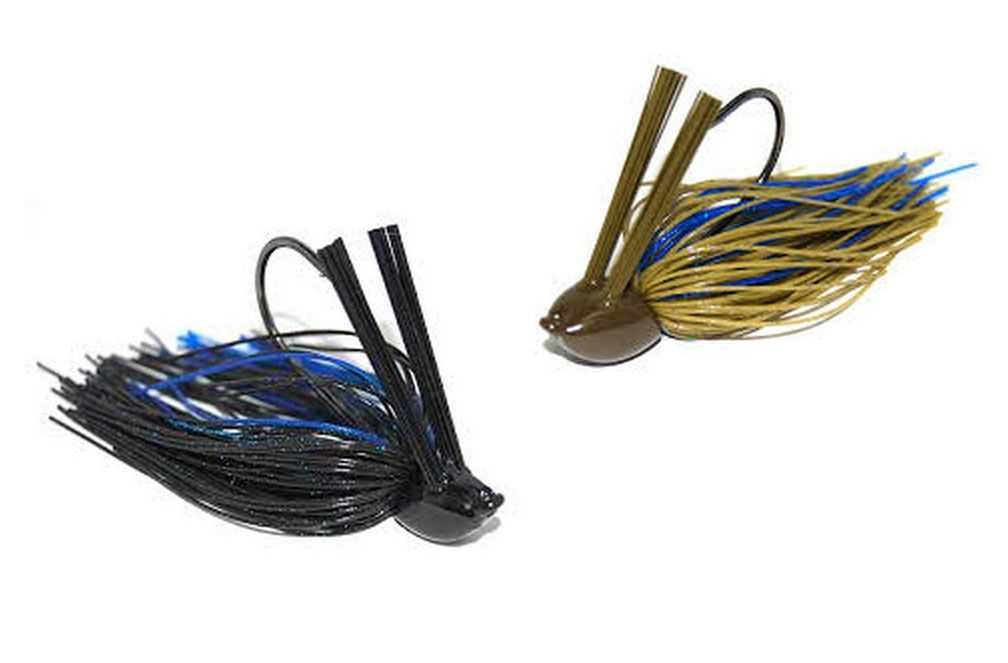 So what is it that makes the Medlock Double Guard Flipping Jig such a deadly lure for largemouth bass? Just ask a few of the touring pro's like Roland Martin, Davy Hite, Terry Scroggins or Ish Monroe. Or better yet, ask Joe's son Brandon who has won three FLW Outdoors Tournaments in the past few years and is a well-known tournament angler and guide on Lake Istokpoga and Lake Okeechobee.
The jig, available in 4 sizes and seven colors is exactly what it sounds like; a jig with two weed guards specifically made for flipping in heavy cover. The head of the jig features a design that is a combination swim jig and heavy grass jig. The head is a little wider than a standard jig because it needs to accommodate two weed guards. Unlike large manufacturing plants, the Medlock Jig is hand-poured, one-at-a-time by Joe. Once poured, it must pass a vigorous inspection process even before the paint is applied. Unlike many jigs, the process used by Joe to create the near- perfect paint job won't crack and peel. The finished product speaks for itself.
Like many other tournament bass fishermen and bass fishing guides, I've been using the Medlock Jig for years and can readily attest to the fact that it catches fish. Specifically "big" bass. Over the years, my number of 10+ pound bass has only been exceeded by the many clients I've introduced to the technique of flipping and pitching the Medlock Jig.
Joe recommends rigging the jig on 65-80 pound braided line with a black or blue Zoom Big Salty plastic pork chunk, but with the huge number of plastic trailer options available, it really comes down to each fishermen's favorite. He prefers the 1 ounce size in black. Personally, I prefer flipping the jig with a blue-black, Reaction Innovations Sweet Beaver or a Strike King Rage Craw.
Last year, my partner Nick DeSanta fished Lake Istokpoga during one of John Woods Istokpoga/ Okeechobee Team Trail Tournaments. We caught 5 bass early and began culling 1 1⁄2 to 2 1⁄2 pound bass throughout the day looking for bigger fish. Around 11:30am, fishing with a black Medlock Jig, we boated a 10.7 and an 8.10, allowing us to cull smaller fish and weigh in over 28 pounds. We won the event.
Joe's meticulous final inspection of each jig insures only the highest quality jig for his customers. They can be purchased on-line at many of the most popular websites, including Tackle Warehouse, HIS Tackle, Gator Tackle and Homebrew. Locally the best selection is at Fast Break Bait & Tackle in Okeechobee as well as Roland Martin's Marine Center, Fishing Headquarter's, Garrard's Bait & Tackle, and Lake Placid Marine. You can also contact Joe at his personal email address, MedlockJigs@htn.net