By Captain John Curry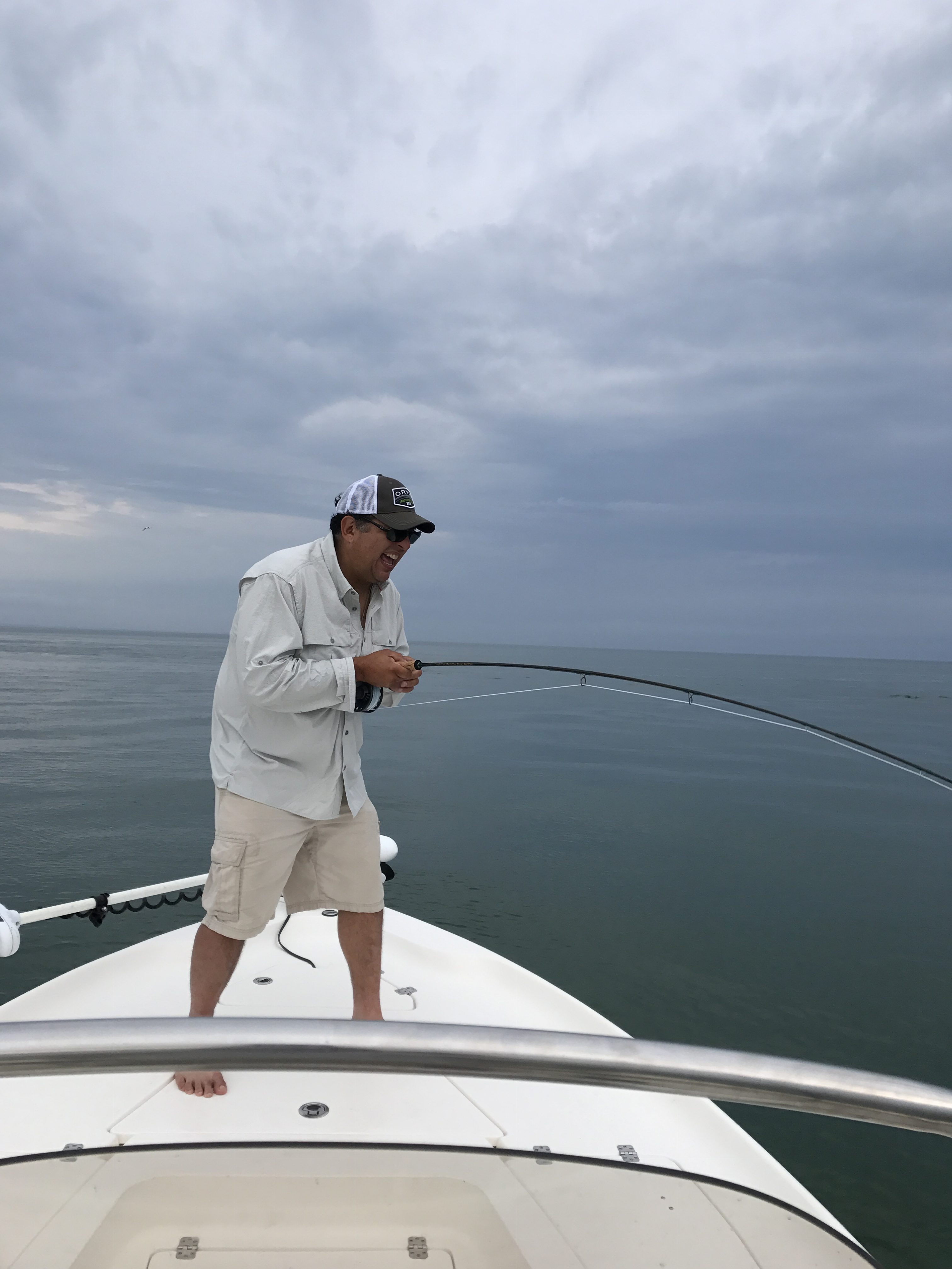 We all know how the full moon has an effect on tidal influences and game fish movements. I like to focus more on how the moon affects bait fish movements and behaviors. One example of this happens each summer during the July and August full moon period. From the South Shore of Boston to Race Point at the tip of Cape Cod we have a unique opportunity to target stripers if you know what you are looking for. For most of us who fish during the day the full moon can make fishing a challenge to say the least.
However, if the moon is bright and the tides align perfectly it can be one of the best times to be on the water as the sun comes up. What you need to look for is simple; a full moon, incoming higher than normal tides (associated with the moon phase) at night and a dropping tide right as the sun comes up. Many of the harbors on the north side have deep channels with marsh grass backwater areas. These areas hold Silver Sides this time of year. Silver Sides are the preferred bait for small Squid that ride the tide in at night and feed on these smaller bait fish. As the tide turns in the morning these Squid ride it out as the stronger than normal tides flush them to waiting Stripers ready to put on the feed.
Stripers, in my opinion, prefer Squid over all other bait. They go crazy on them and I have noticed that fish actually fight harder during these feed than normally. These Squid aren't big, maybe 4-5" max in size so match your baits accordingly. I like to use 6" Hogy Lures rigged weed less in amber and pink colors. Other baits that work well is the Hurley Lures Squider cut down to 5" also in pink and white and the 5" Skid Stik top water lure in Shrimp color is a good choice.
These fish aren't the big 20-30 pounders that are feeding on Sea herring and Mackerel on the backside this time of year so ditch the treble hooks and replace with a single rear hoof on any top water hard baits. I target all sizes of fish of course, but for my light tackle spin and fly guys these 25-35" fish are an absolute blast. If you're a troller by trade, borrow a friends spinning rod as the dropping tide will fill your spread with weeds and debris floating out with the tide.
As I write this, the July full moon period is over. Check your moon phase calendar grab a map and a tide chart as the August moon will hopefully bring the same conditions.
Capt. John Curry can be reached at www.capefishing.net or jtcurry77@gmail.com.