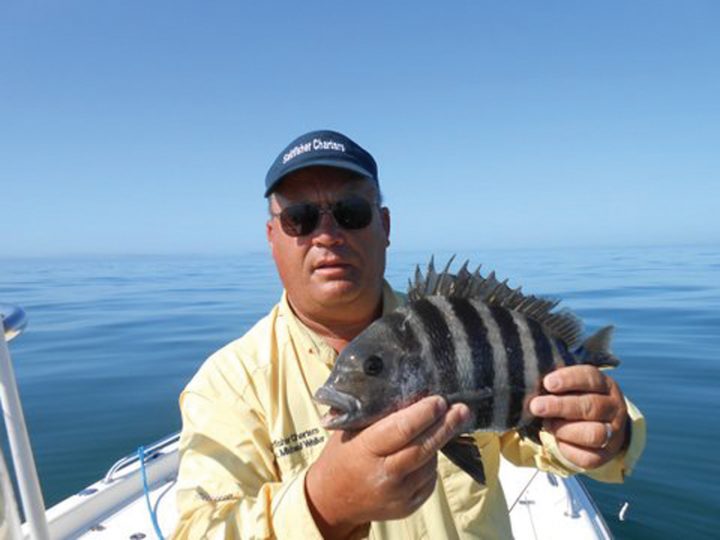 It's hard to believe it, but April is here already. We have had one of the warmest winters that I can ever remember, and I have lived in the Charleston area almost 50 years. The inshore fishing will be wide open this month with most of our migratory fish having returned from their winter habitats by now. Inshore sharks will also be back, and fishing for them is our most requested trip. Redfish will have broken up into smaller schools, and sheepshead should be finished with their offshore spawning. Larger flounder that migrated out should be back as well. Menhaden are already here in some areas and will get more prominent as time progresses.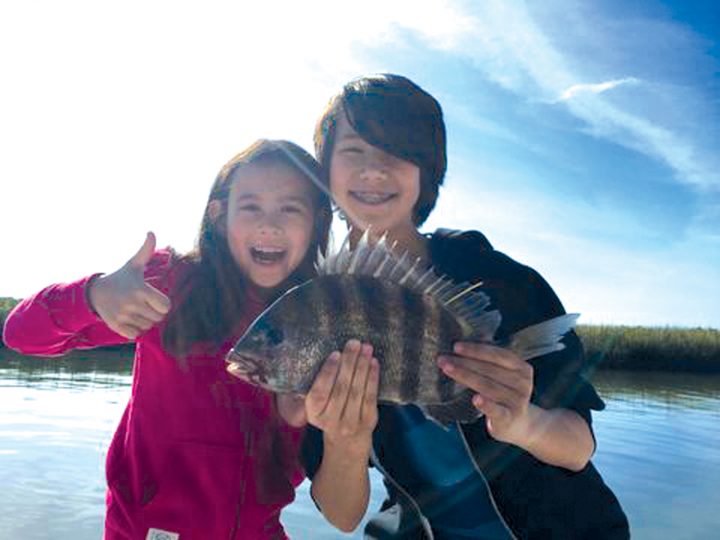 The nearshore reefs are always productive and are good places to go for lots of action when the winds and seas are calm. We use the same gear as we do for inshore fishing, with the exception of larger gear for sharks or cobia. We set up on or near structure out there and fish straight down with a variety of baits, depending on what we are trying to catch. Most of the time, we start with some sort of live bait such as shrimp, minnows or fiddlers, then change to plastics such as Gulp or Zman shrimp patterns once we get a bite going. I like the 3-inch shrimp, but other sizes and designs will work, too. Black sea bass will hit anything you put down. Try using larger jigs or bucktails to get bigger fish. We also take some of what we catch, cut it into pieces, and use it for bait on one of the big rods off the stern. Many times, something big, such as a bull red or shark, will hit those baits.
Inshore, we target sharks on most of our trips, and we fish for those around the inlets or creek mouths with deep water. We set out four rods with different baits; generally, one or two will be rigged with blue crab, while the other two have some sort of cut fish such as mullet, menhaden, whiting or pinfish. If the tides are not too strong, we will drop down a light tackle rod with some shrimp to catch our bait for the sharks.
We also do a lot of dock fishing for sheepshead, with fiddler crabs being our bait of choice; however, shrimp and oysters will also work. I fish for them every chance I get, but it is a struggle to consistently catch them on high tide. They seem to feed and are easier to catch on the lower tides.
Capt. Michael Waller  |  SaltFisher Charters
www.saltfisher.com  |  (843) 224-8197 or  |  (843) 343-7538