The Waller Report
February is already here, and there will be days this month where the weather is just not suitable to be outdoors on the water. There are still fish inshore and on the reefs, but you really have to pick your day this month.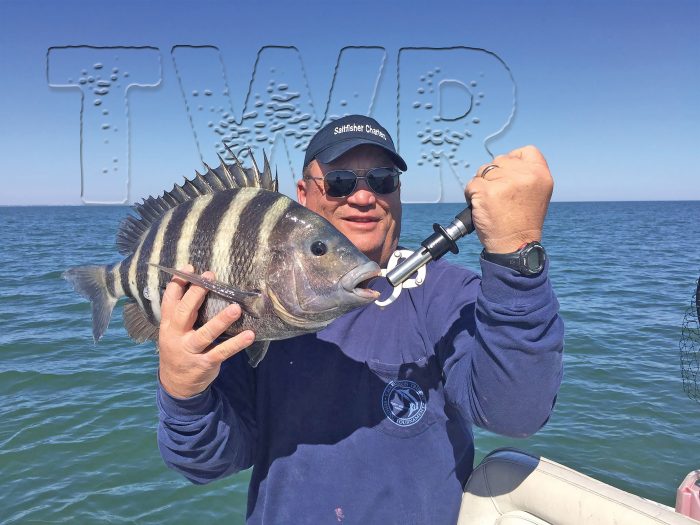 Winter water temps have arrived, and the bite can be tough some days. Reds will be in the large winter schools, and sometimes they just will not eat. Always have a variety of baits, both live and artificial if possible, as some days they will take minnows, while other days shrimp will work better. Fish very slowly as the cold water temperatures will make the fish sluggish.
If you're looking to catch sheepshead, this is the time of year that I change over to fresh oysters as my bait. When using oysters, you will need to fish areas in which you can fish vertically, since you cannot cast with an oyster on the hook. I also change out my mosquito hooks for #6 trebles. Simply, pop open the oyster, lay it around the hook as best as you can, and slowly drop it down. It should not be long before you feel a bump. Set the hook by lifting the rod because if you jerk it hard, your bait will be gone.
The nearshore reefs can produce really well in February if the winds lay down enough for you to get out there. ZMan shrimp patterns work well with most species; however, if you are targeting sheepshead, you will need crabs or shrimp. There are also spiny dogfish sharks this time of year that can be caught on most any cut fish or bait. Mud minnows are always a good choice out there, too. It's also possible you may come across some bull reds as well. On our trips, we start off with different baits and see what works best, as some days we have better luck with artificial shrimp, while other days the opposite occurs. So, plan on trying multiple baits and make changes if necessary.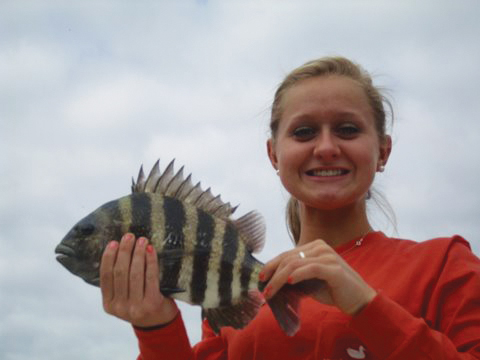 If you do head out, make sure someone knows where you are going and when you plan to return. This is especially important during the winter, as there are far fewer boats out there this time of year to help you should you have a problem.
Capt. Michael Waller | SaltFisher Charters
www.saltfisher.com | (843) 224-8197 or | (843) 343-7538