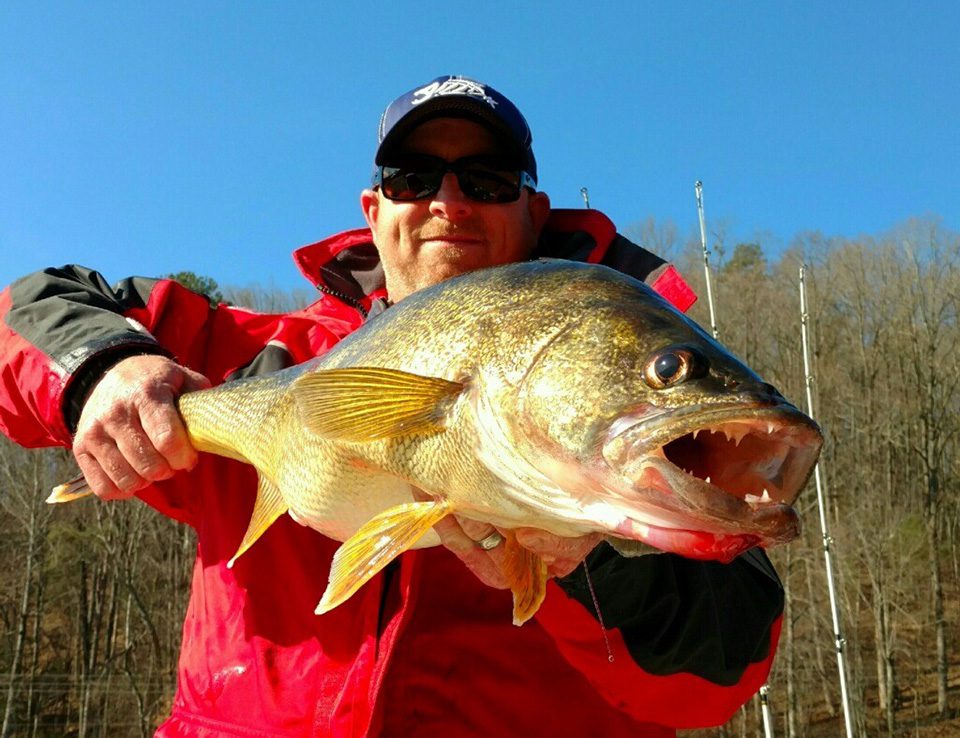 If walleye are on your hit list, now is a good time to visit north Georgia. Here's the current Lake Lanier walleye report from Georgia DNR fisheries biologist Hunter Roop.
North Georgia's walleye are on the move to the spawning grounds, and Lanier's population was leading the pack when it came to early arrivals this year. The prolonged February warm spell that persisted the last several weeks coaxed many walleye to enter the river earlier than the typical mid-March timeframe, so walleye numbers on the 'Hooch and Chestatee are now on the decline from their late-February peak.
Although walleye numbers are relatively low at this point, you can still catch some fashionably late arrivals as Lanier angler Glenn reported. This week, he caught two beautiful female walleye that both exceeded 5 pounds while fishing the Chattahoochee!
Our electrofishing surveys have also produced some impressive specimens including a 9-pound female caught and released this week on the Chestatee. Walleye are a bucket-list fish for many anglers, and now is a great time to pursue them on north Georgia's major reservoirs including Blue Ridge, Carters, Chatuge, Yonah, Tugalo, Rabun, Seed and Hartwell, as well.
Plan your fishing trips to fish during the dusk and dawn periods, as that is when walleye tend to bite best. Find flowing water and target deep holes to find females waiting to move onto the spawning grounds. Or move upstream into shoal complexes where you'll find schools of males awaiting a spawn-ready female. A variety of tactics can be used to entice a walleye strike including trolling, casting jerkbaits, live baits including minnows and nightcrawlers on jigs, and a variety of spinning lures.
For more information on walleye fishing in Georgia, check out Georgia's Guide to Walleye Fishing