Where the Delaware River meets the city
by Dan Kenney
If you've read my column or watched my YouTube channel or TV show, you know the kind of setting I like to fish in: quiet lakes and rivers where you can breathe the fresh air, listen to the loons and eagles and, if you're lucky, see wild animals on the shore.
So why did I have so much fun fishing the Delaware River in the city of Philadelphia? Maybe sometimes we just need a change of scene.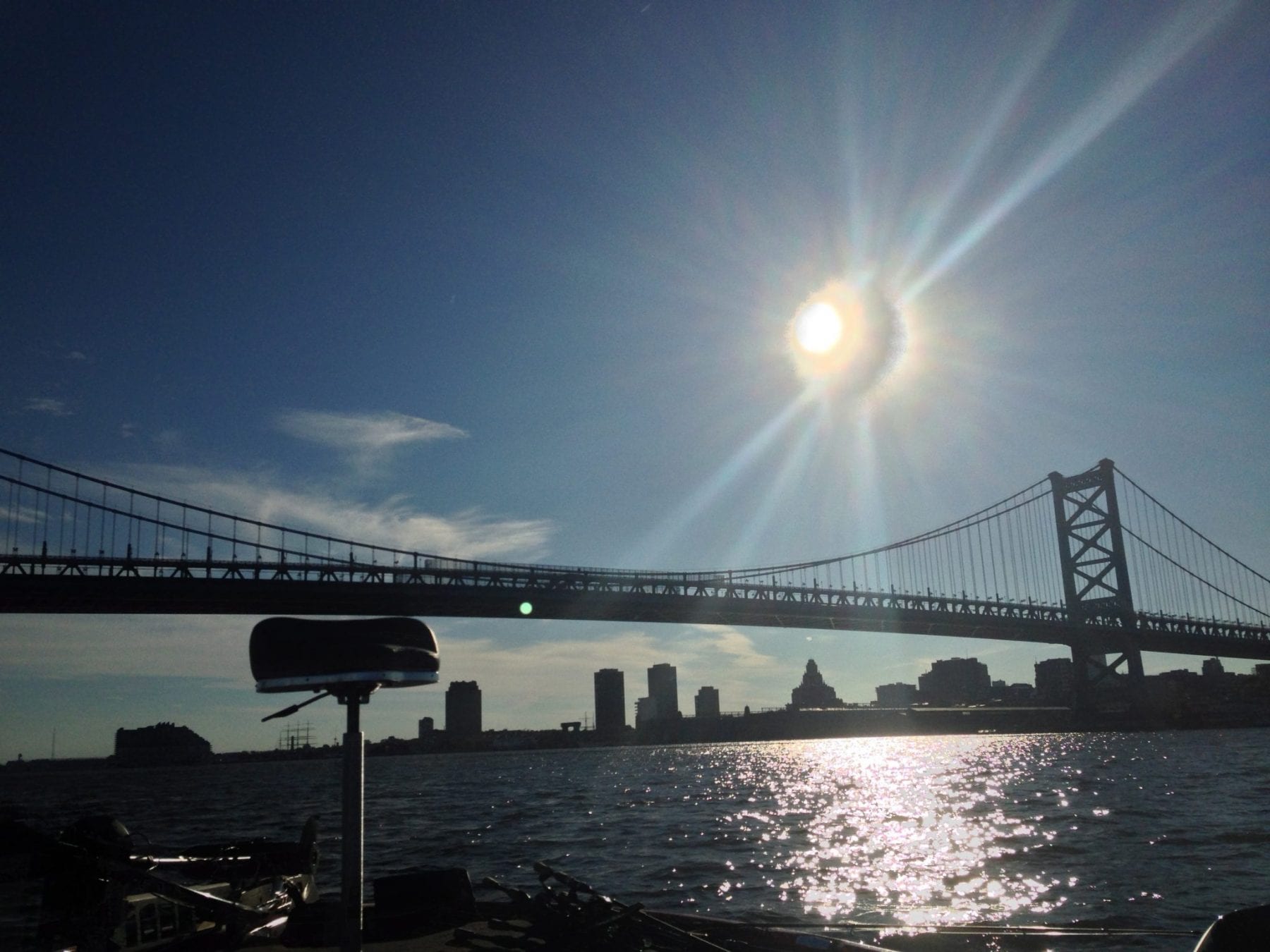 I was there with my good friend Pete Gluszek, the "Dean" of Bassmaster University and a north Jersey guy through and through. Pete's an experienced angler who understands tidal water fishing better than pretty much anyone on the planet. His whole business model is about educating anglers in classroom settings and online at Bass University, so I was very happy to learn first-hand from him.
I met up with Pete on a nice day in April and we launched under a bridge in downtown Philadelphia. The whole city was bustling! Trains were flying by, cars were crossing the bridge above us, and airplanes were taking off or landing every few minutes. Little did I know that the water itself would be just as exciting. Pete brought us to several unique elements. We fished in and around bridge pylons, sunken vessels, boats sitting next to docks, marinas, and even some grassy areas.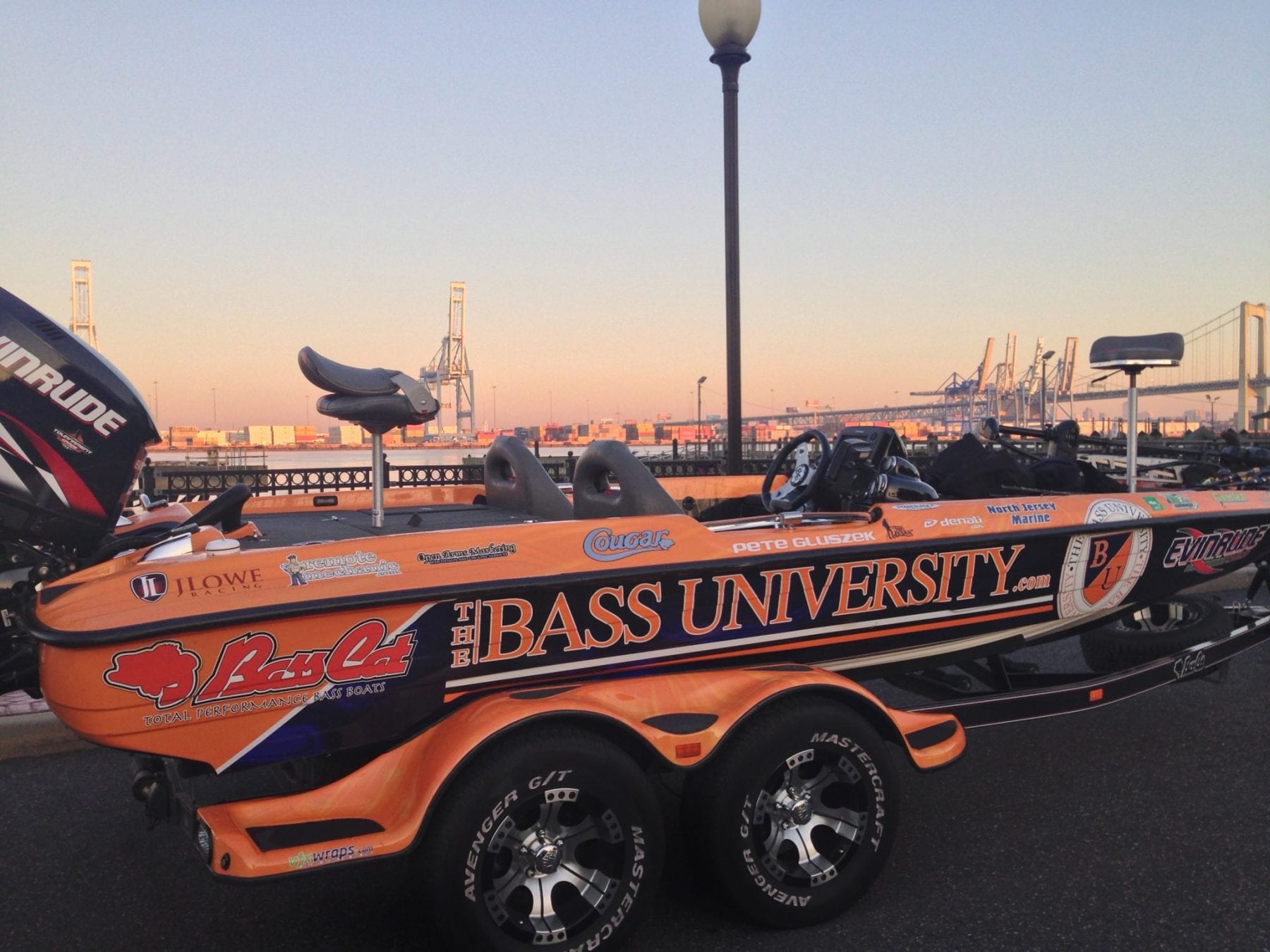 The fish were sluggish at first but thanks to Pete's knowledge of the Delaware and the tides, the day was not wasted. My first lesson came from watching him throw a one-ounce jig with a trailer towards a pylon, saying there was no way it would get down against the pylon with the current as strong as it was. I learned pretty quickly that you have to find just the right weight for your creature bait, then drop it against the wall where the fish are stacking up. Once you're set up you use the current to make your bait look natural.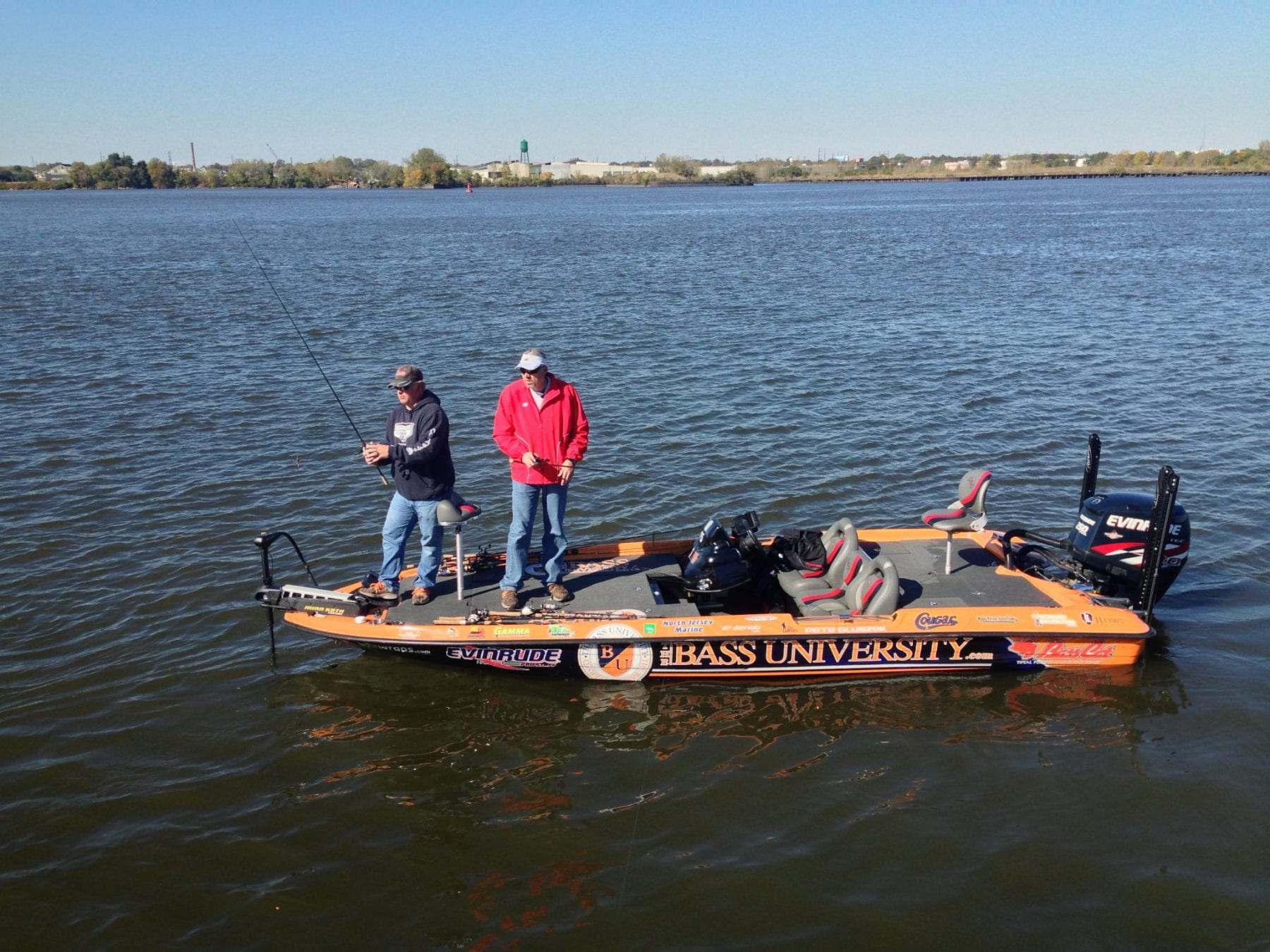 With Pete's techniques we had a great day on the water, bringing in a dozen or so largies. Plus, the Delaware River in Philadelphia is a great place to think about and explore history, which I always like to do. There's George Washington's famous "Delaware Crossing" site, where he directed troops to cross the river from Philadelphia to Trenton in a surprise attack on Hessian troops; and the USS John F. Kennedy is docked at a Navy facility on the Delaware in Philadelphia. Commissioned after the president's assassination, the USS JFK spent 40 years in service. It's a cool sight to see and a patriotic feeling for sure.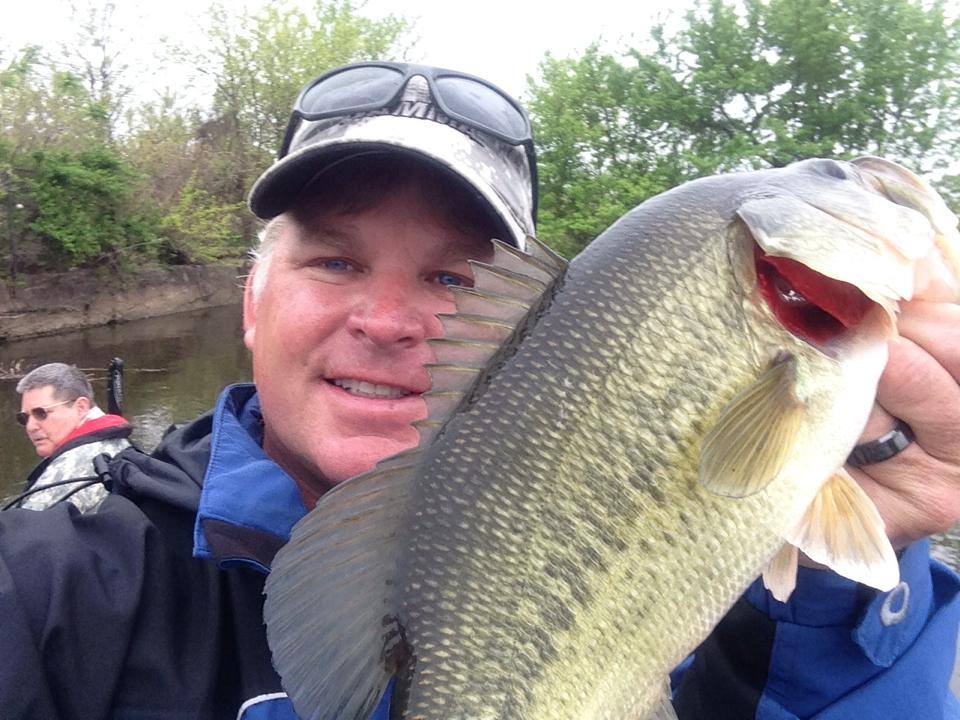 After spending about nine hours fishing with lots of hustle and bustle going on, I'm happy to report I'd do it again in a heartbeat! I didn't hear any loons or see any deer, but it was a feast for the eyes and ears with some exceptional angling along the way.
So the next time you're looking for a change of scenery, head to a city spot near you and enjoy the bridges, pylons and downtown atmosphere.
Until then, God Bless and Go Fish!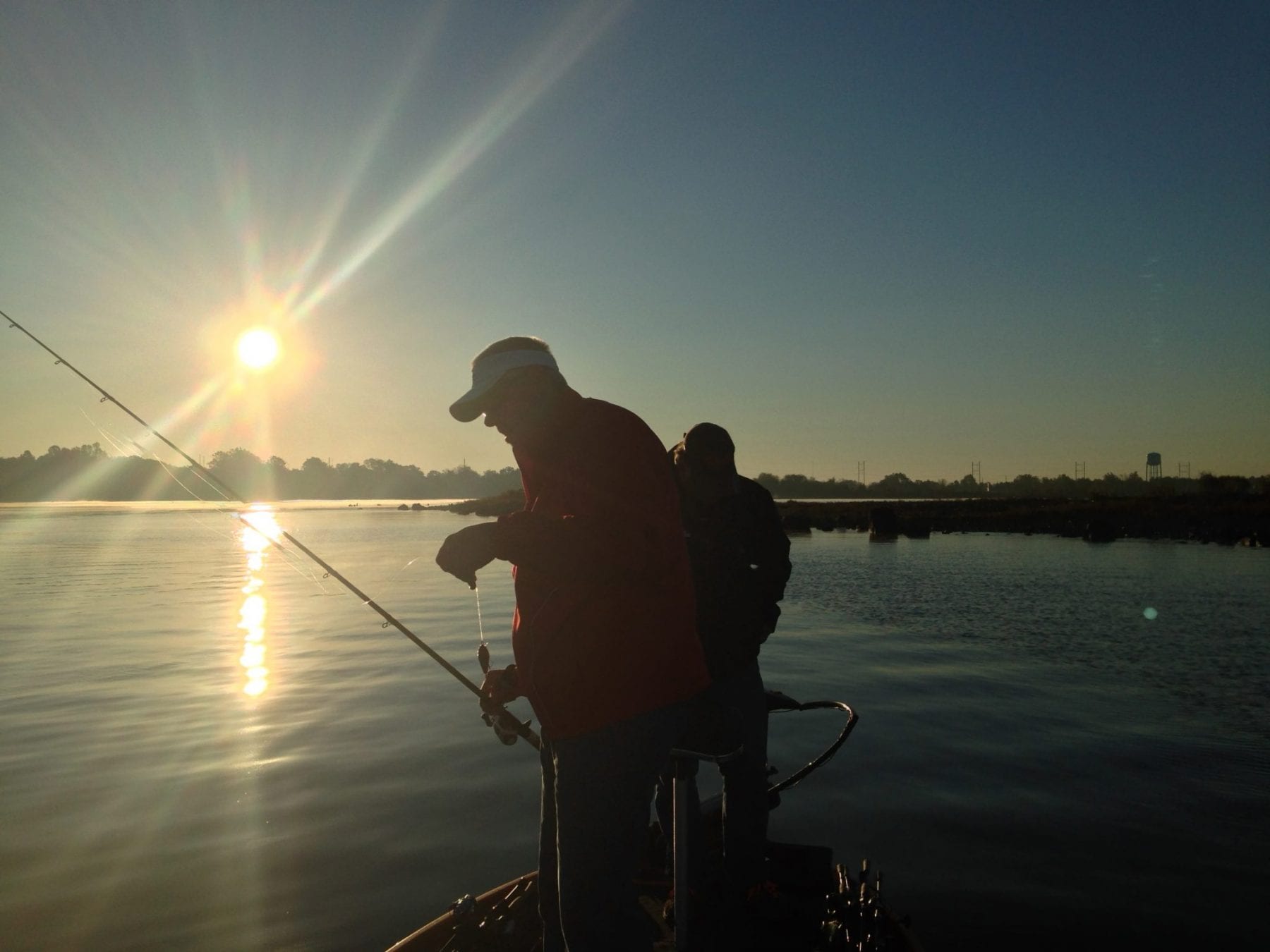 ---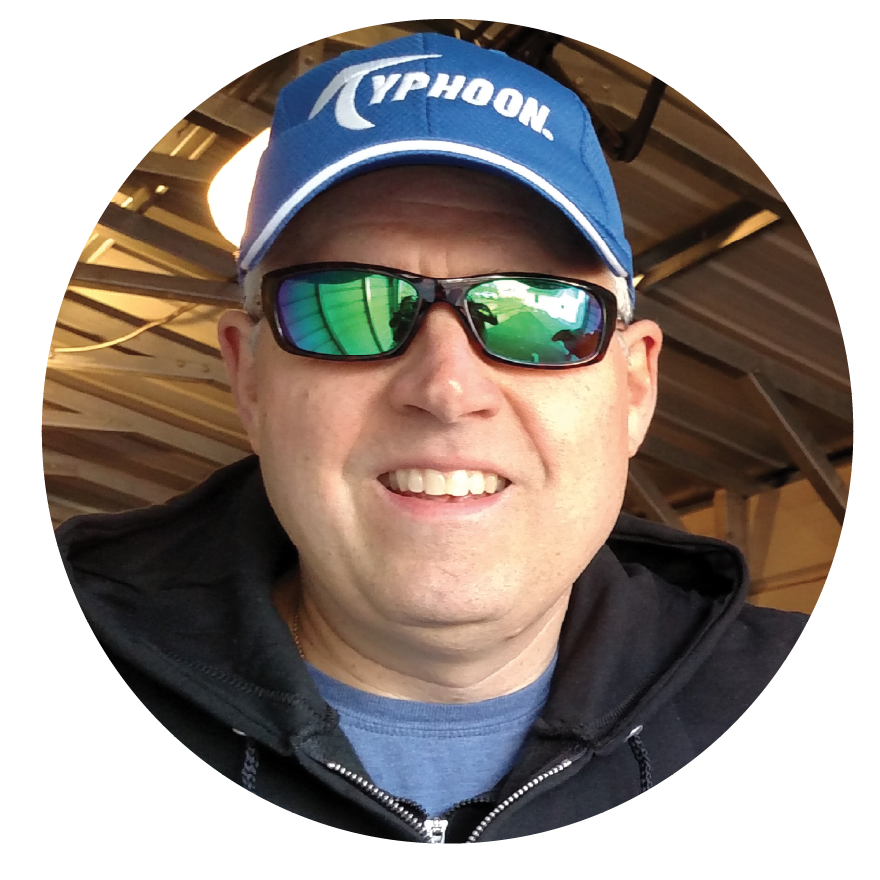 Dan is an avid angler and host of the television show "Go Fish with Dan Kenney." The television program airs via the Charter Spectrum network and is seen on YouTube at youtube.com/gofishdanshow. Dan also runs the New England Fishing & Outdoor Expo. Dan wears Typhoon polarized sunglasses on all of his fishing adventures.